Dancing curtains inspire the roofline of this event space on the outskirts of Guangzhou in China, which appear to float from certain angles.
Xi Hall is built on the Ketianxia resort and is envisaged as a wedding and event space that is also open to the public. Say Architects designed the striking structure taking inspiration from the wok handle-shaped pediments found in residential architecture in the Lingnan area of China to create the swooping U-shapes of its roof.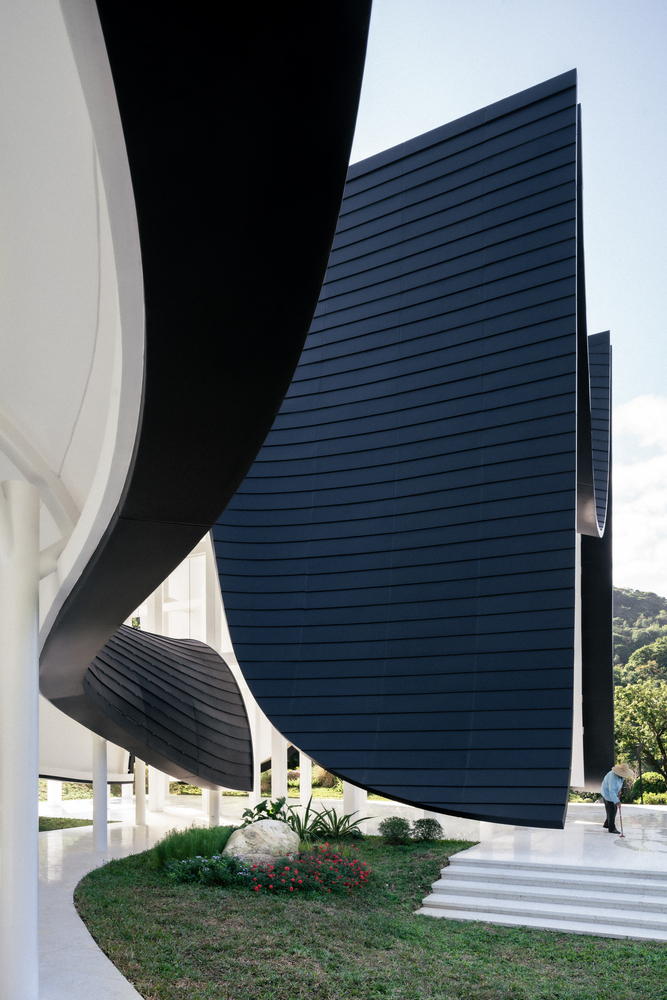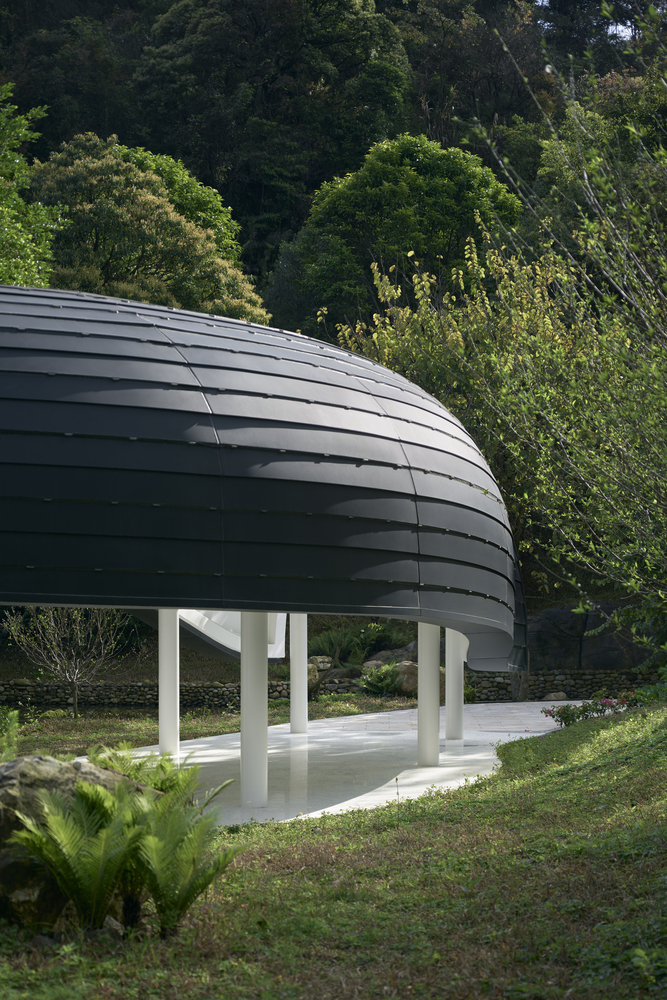 The design of wok walls 'helps to block the wind or the fire, and serves as the main bearing structure of a house,' explains Say Architects.
The underside of the pavilion is painted white, and the U-shaped cut of the roofline means that when viewed from the east or west, the underside 'disappears' from view, giving the illusion the dark curved roof is floating.
Guangzhou has a reputation as an architectural playground, home to Zaha Hadid's Guangzhou Opera House and the Canton TV Tower, which resembles an hourglass.
Ketianxia resort, Conghua, Guangzhou, China