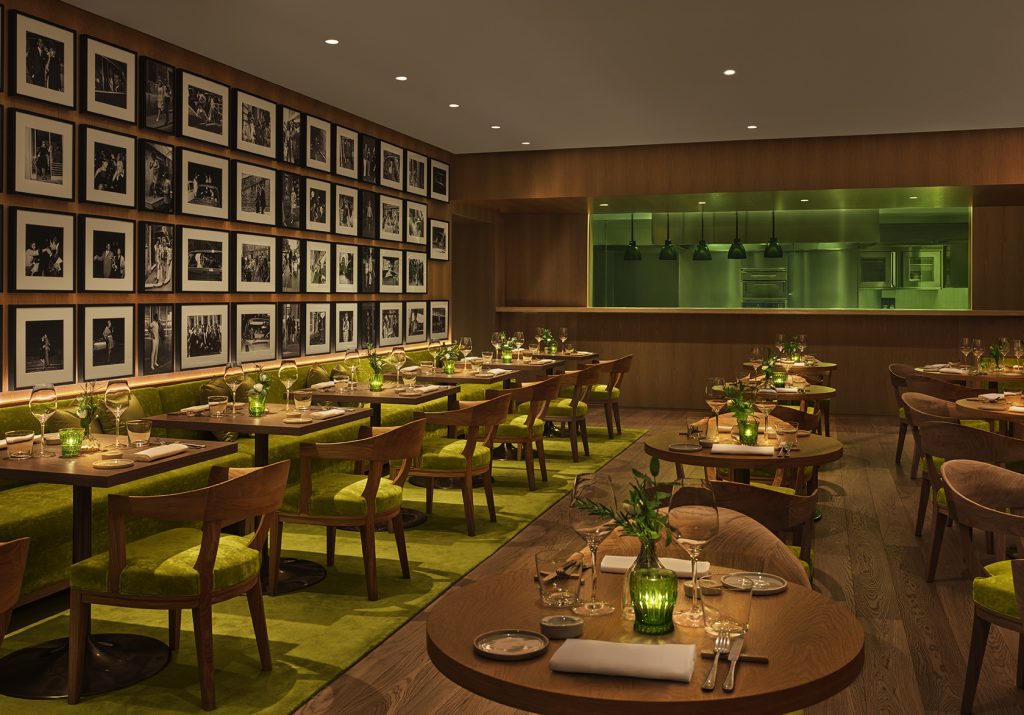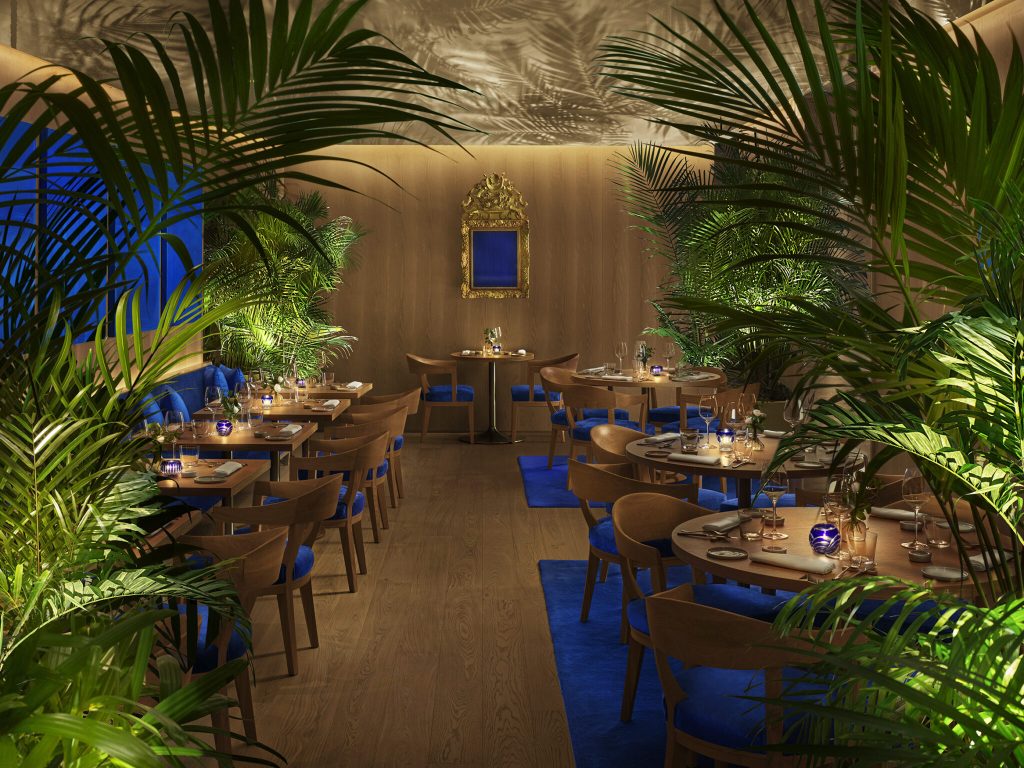 Everything takes place on a grand scale at this hotel in the heart of Rome, which hosts guests in a series of dramatic spaces, including a seven-metre-high lobby and a jewel box-style marble bar.
Located within walking distance of Villa Medici, Piazza Barberini and the Colosseum, the Rome Edition occupies a building designed in the 1940s by Cesare Pascoletti and Marcello Piacentini – reborn as a modern 91-room hotel. Guests enter via a strikingly lush courtyard, where a riot of greenery contrasts the grey of the streets beyond.
Inside the building, there's still plenty of evidence from its former life as a bank, with original lamps, statues, marble staircases and its intact lobby – the latter now decked in floor-to-ceiling green curtains that emphasise its sheer height and geometric architecture.
Colour plays a vital role in The Rome Edition's communal spaces, with an intense royal blue and mossy green used in the restaurant, Anima, and a deep red used in the hotel's bar, The Punch Room.
It's clear that the original materials palette of the building has played a hand in its renovation, with walnut panelling, leather and marble used throughout. This is taken to an extreme inside the all-green Jade Bar, which has walls, floors and ceiling covered in marble, set off by brushed brass elements.
Rooms start around €770 per night, each with a soft midcentury modern vibe courtesy of white walls and wood panelling. Many of the rooms and suites have panoramic views of the adjacent church of San Nicola da Tolentino, as well as the red roof tiles of Rome's streetscape.
Salita di S. Nicola da Tolentino, 14, 00187 Roma RM, Italy