A rare piece of military architecture is up for grabs as an abandoned Victorian-era fort hits the market in Pembrokeshire, Wales .
The Defensible Barracks is a 'trace bastion' fortification in the town Pembroke Dock, overlooking Milford Haven Waterway – built between 1810 and 1840 to house the garrison of the Royal Marines and cover the town's dockyard from infantry assault. On sale for a bargain £500,000, it is in need of saving from decay, having been left empty for a number of years.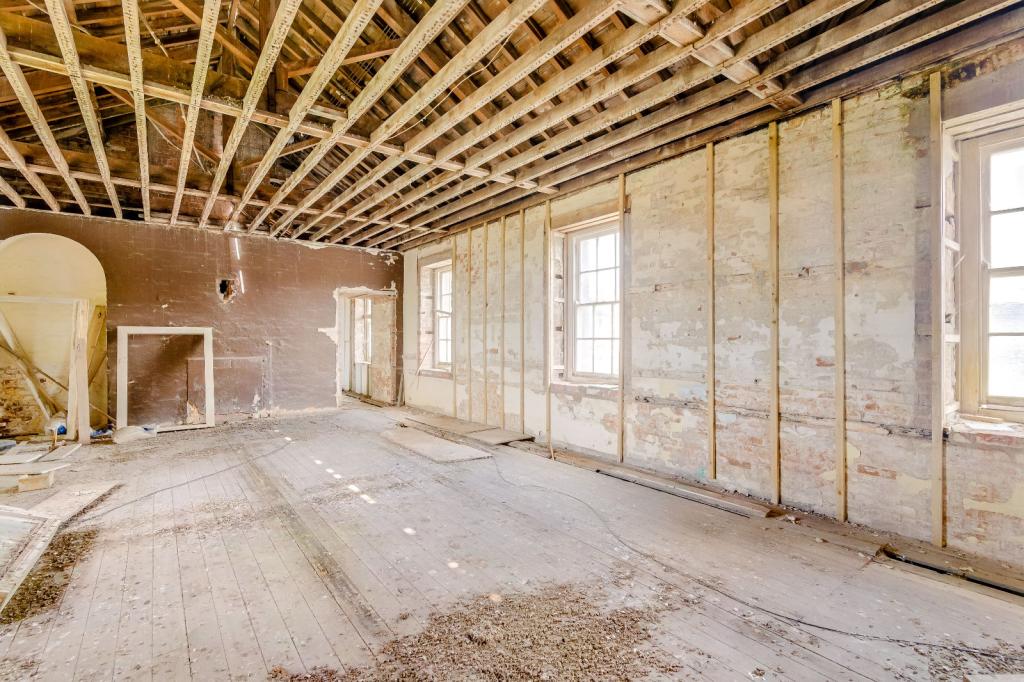 Featuring a dry moat and thick stone walls, the vast Grade II-listed structure is a blank canvas with fine bones. Its barracks, complete with sash windows, resemble a square of fine Georgian houses and contain surviving barrack rooms, mess areas, magazines and gun sheds, all overlooking a central parade ground. There are crafted details throughout, including wrought-iron railings.
The 20-sided, part-subterranean design is considered one of the last to have been built in Europe. The opening of the Renaissance-style frontage has a gatehouse, which once featured a drawbridge. It's full of interesting historical details – notably the artillery rooms, disguised with labels such as 'hairdressers' in case of invasion.
Its selling agent, Strutt & Parker, said to The Spaces that prospective buyers have mooted plans for a tech hub, retirement homes and a mixed-use development. But whoever buys it has a big task on their hands.
'It needs saving, it's an important building… and the project needs to be something that lifts the whole area,' said senior associate director Joe Martin.
The Welsh barracks has 4.7 acres of grounds and 48,000 square feet of space and sits above Pembroke Dock, a former military town with a historic dockyard. Its past lives include a youth hostel and golf course clubhouse, and it once had planning permission for a hotel.