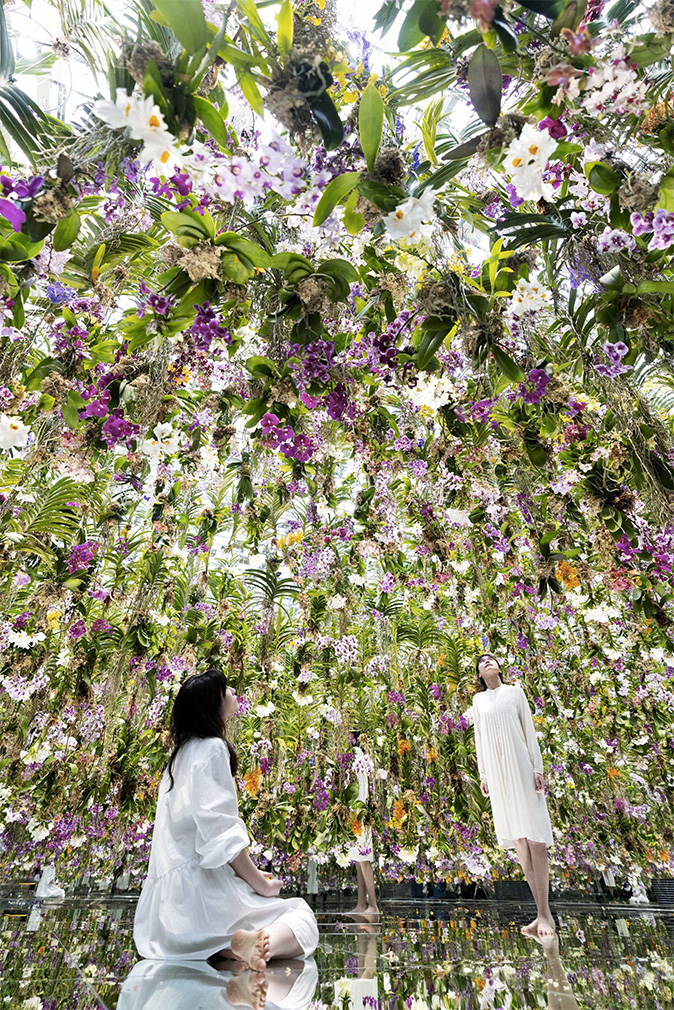 More than 13,000 digital orchids float in the new Garden Area of teamLab Planets – the latest addition to the Tokyo art museum's collection of immersive exhibitions.
Established in 2018, the art space cocoons visitors in projected lights, colours and graphics to create an all-encompassing experience. The museum is one of several such spaces set up by teamLab – an art collective that brings together people with a wide set of artistic and technical skills – in cities including Beijing, Tallinn, and Sao Paolo.
teamLab Planet's latest additions are a pair of nature-inspired artworks: one of which surrounds exhibition-goers with thousands of images of orchids, and the other designed as a surreal version of a moss garden filled with glowing, chrome-coloured boulders.
The installations join teamLab Planet's existing artworks which include a room of huge orbs and an installation that invites people to wade through a sea of misty, colour-changing water. The digital art museum, which is located in Tokyo's Toyosu, remains open until the end of 2023.