Rome's ancient centre is an assemblage of classic ruins, charming piazzas, romantic palaces and hilly streets steeped in history. In this unique setting, a restoration project is reshaping the old for new use as the grand Palazzo Raggi undergoes a remarkable transformation.
Located a few minutes' walk from the Spanish Steps and the Trevi Fountain, on Via di Gambero, the neoclassical 18th-century building was once the residence of the Raggi family, nobles and cardinals. For the last 20 years, however, Palazzo Raggi has been offices. That's set to change as Italian real estate company Green Stone SICAF reinstates the historic, centrally located building into 30 character-filled residences.
The palazzo comprises two adjoining buildings across six storeys, with wide stone staircases and domed ceilings. Its main façade has shops at street level, a cobbled, arched entrance and symmetrical windows with leafy flourishes that peer out onto a 17th-century church and its stone statues of popes.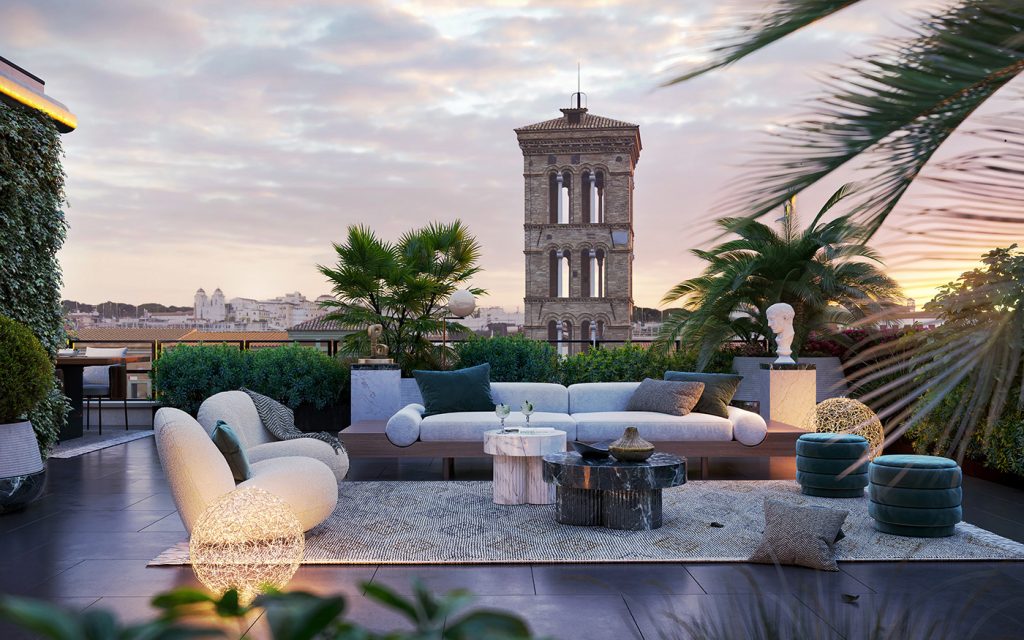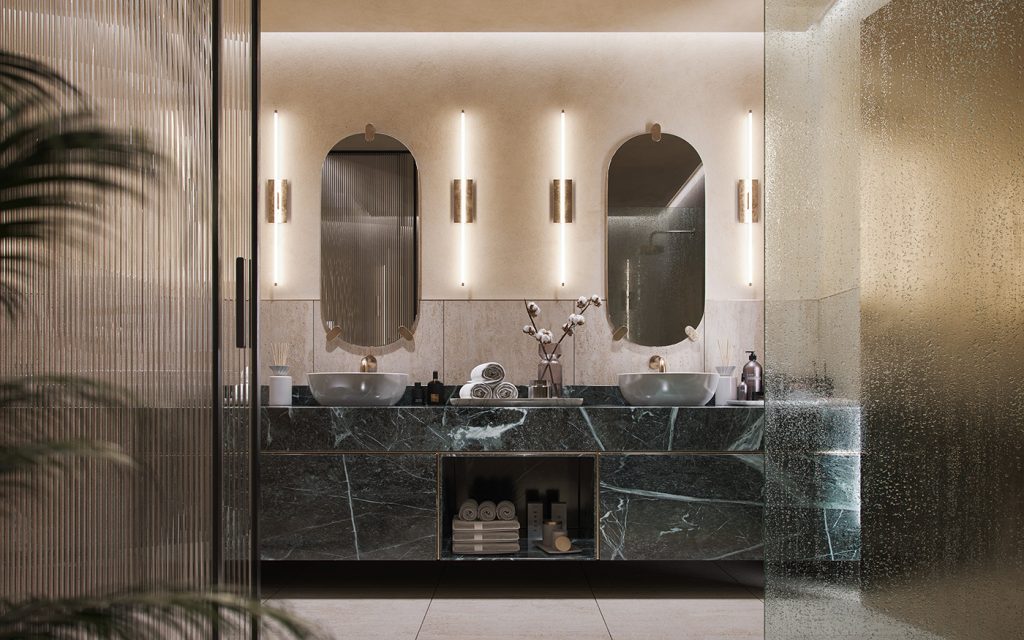 Ravenna's Tamburini Architectural Studio is carefully preserving the historic 1740s structure while adding opulent metallic and marble accents to its high-ceiling lobby, new timber window shutters across its facades and a central courtyard garden with lush, scented plants.
Apartments start from €1m via Italy Sotheby's International and range from 650 sq ft for a studio to 6,000 sq ft for a five-bedroom home – each with a unique floor plan. Higher-up homes have views of Trintà dei Monti church at the top of the Spanish Steps and the treetops of Villa Borghese gardens, Rome's most popular park.
The two duplex penthouses have outdoor rooms – the largest also has a grand staircase and a roof terrace backdropped by the church's Romanesque campanile.
Architect Alessandro Scandurra is crafting the interiors with tactile but subtle Roman themes, for example, using travertine flooring – an ancient Roman stone that was once reserved for emperors – as well as smart-home tech, Boffi kitchens, Villeroy & Boch bathroom fittings and Bertolotto internal doors. Apartments at Palazzi Raggi are set to complete in mid-2024, but you can get a sneak preview in the gallery above.