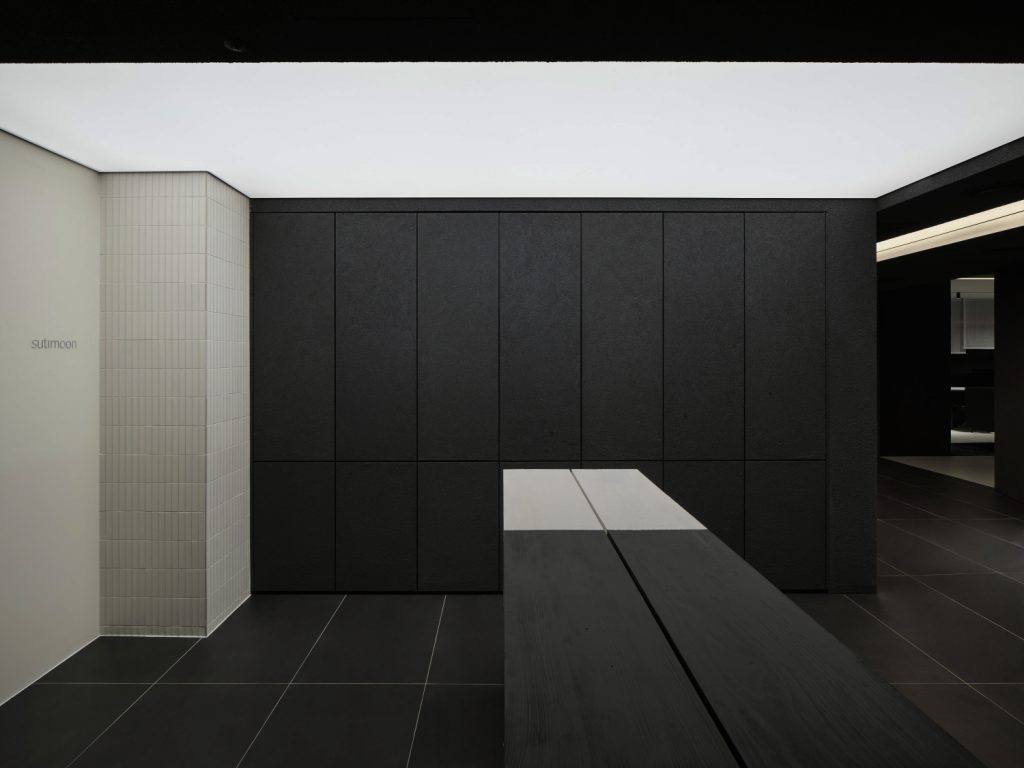 Entering this subterranean restaurant in Seoul's Yeouido neighbourhood feels more like stepping inside an art gallery than sitting down to eat BBQ.
Local practice another D Studio designed Sutimoon's moody interiors, using stark contrasts in black and white as well as some unusual furnishing choices. Diners' first experience of the restaurant is its monochrome, super-minimalist lobby area, where a wooden counter balances atop a boulder.
The experience continues down a long corridor, dipped in inky hues and lit by a crescent-shaped lamp – chosen as a reference to Sutimoon's name and a nod to D Studio's ambition of creating a sense of moonlight across the restaurant's interiors.
Beyond that lies a more conventional dining space, with a pair of glossy red columns the only concession to the minimalist aesthetic. Strip lighting emphasises the clean lines of the restaurant, while black wood furniture speaks to Sutimoon's charcoal-grilled menu – which is divided into beef, fish, veggies and poultry.
27-8 Gukjegeumyung-ro 8-gil, Level B1 (Yeouido) 07332 Seoul