Since launching her eponymous practice in London a decade ago, designer Tiffany Duggan has established herself as a powerhouse creative with a reputation for tactile, timeless interiors that champion colour.
Fresh from launching new retail space Trove in Notting Hill (the physical anchor for her range of homewares and made-to-order furniture line) the House & Garden Top 100 Interior Designer shares some of the lessons gleaned through her multi-faceted practice.
'I love to blend a selection of old and new pieces on our design projects – not only is it a wonderful way to create unique and innovative spaces but "mixing it up" results in a far more timeless look', she says.
Here, Tiffany Duggan shares her top tips on creating rich interiors imbued with character.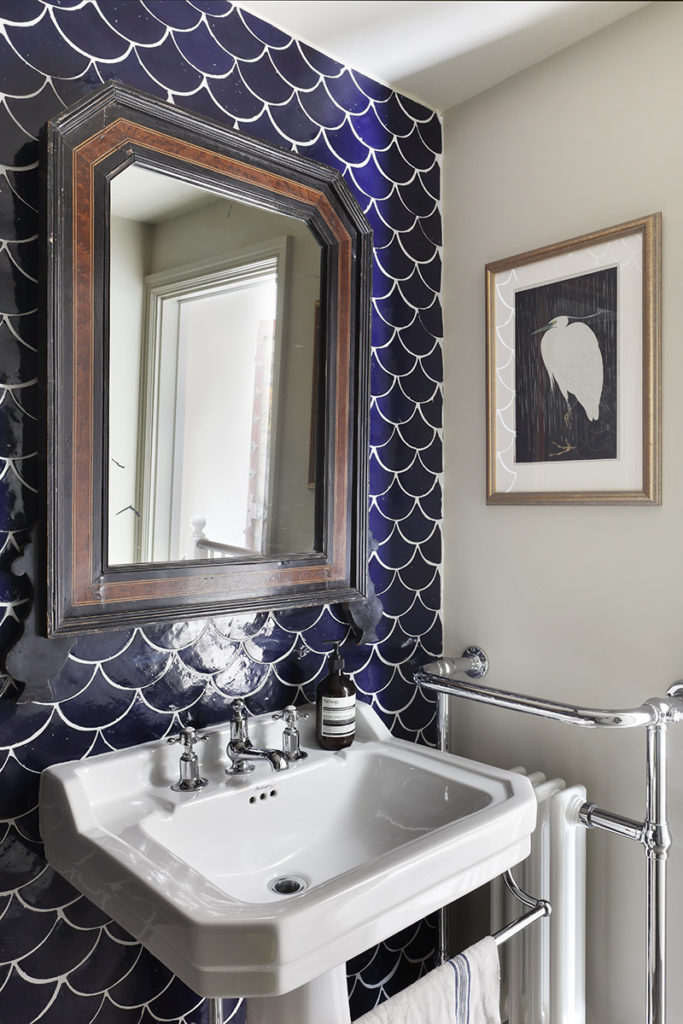 Spaces that refuse to be pigeon-holed into a specific genre or era have a longevity to them which is impossible to achieve by buying the showroom set–up from your local, contemporary furniture retailer. The trick to getting it right is all in the curation or blend.
Think about the period of your home – midcentury modern pieces work brilliantly in contemporary houses. I adore 1970s coffee tables by the likes of Willy Rizzo or Brutalist pieces in travertine, back-painted glass, and brass. Team these with a Turkish or Persian rug and a Belgian slipcovered sofa for an eclectic yet somehow harmonious mix. If you want to add a little glamour, channel your inner Dorothy Draper (considered by many as the first professional interior designer), and throw in the odd Hollywood Regency piece, but don't overdo it.
It's essential to mix the understated with bold statement pieces – the rough with the smooth – just as it is to combine old with new. Ultimately, to create something very personal and unexpected whilst still achieving balance, it's all about the mix and curation.
"Lighting is the jewellery of a room and doesn't need to fit into the same vernacular"
The great thing about designing in this way is that you create a home that appears to have evolved over time, something with authenticity and provenance. There are subtle ways to achieve this for those of a nervous disposition, a piece of modern art in a traditional room or reupholstering a Bergere chair in a striking new fabric. However, the easiest way to create the mix is often with lighting – from swirly Murano mushroom lamps and Art Deco sculptural floor lamps to rewired old clay pots and Empire style chandeliers, a lot of lighting really can fit into any space with the right surroundings. Lighting is the jewellery of a room and doesn't need to fit into the same vernacular.
The modern-day potential pitfall of striving for perfection that doesn't exist is only amplified by endless metres of slick, glossy worktops, buffed concrete, and white sofas, which are all too easy to stain and ruin with the unavoidable mess of daily life. We can all benefit from a more relaxed attitude by choosing pre-loved pieces with a little tarnish here and there and a lovingly worn patina.
"Our homes are extensions of ourselves and should reflect our varied and multi–faceted personalities"
For all the benefits of buying vintage and antique pieces (not to mention the environmental advantages), there are times when new elements are necessary – both as a foil to the old but also to make the most of the space on offer, particularly when maximising small city apartments.
Bespoke furniture can be a game-changer; a window seat, for example, is a fabulous way to make a moment out of a humble window and a large room often needs a suitably proportioned sofa or rug.
The art is in the curation and in our ability to transcend style and eras in new and inventive ways and create wonderfully individual spaces. Most important is to trust your intuition, buy what you like and avoid too many trends. Our homes are extensions of ourselves and should reflect our varied and multi-faceted personalities.