A new Sou Fujimoto-designed music museum has opened in Budapest, and its overhanging roof echoes the canopy of trees that surrounds it.
The Japanese architect has said he was 'enchanted' by the greenery of the Hungarian capital's City Park, where the museum is located, and shaped the building to blur the boundaries between indoors and outdoors.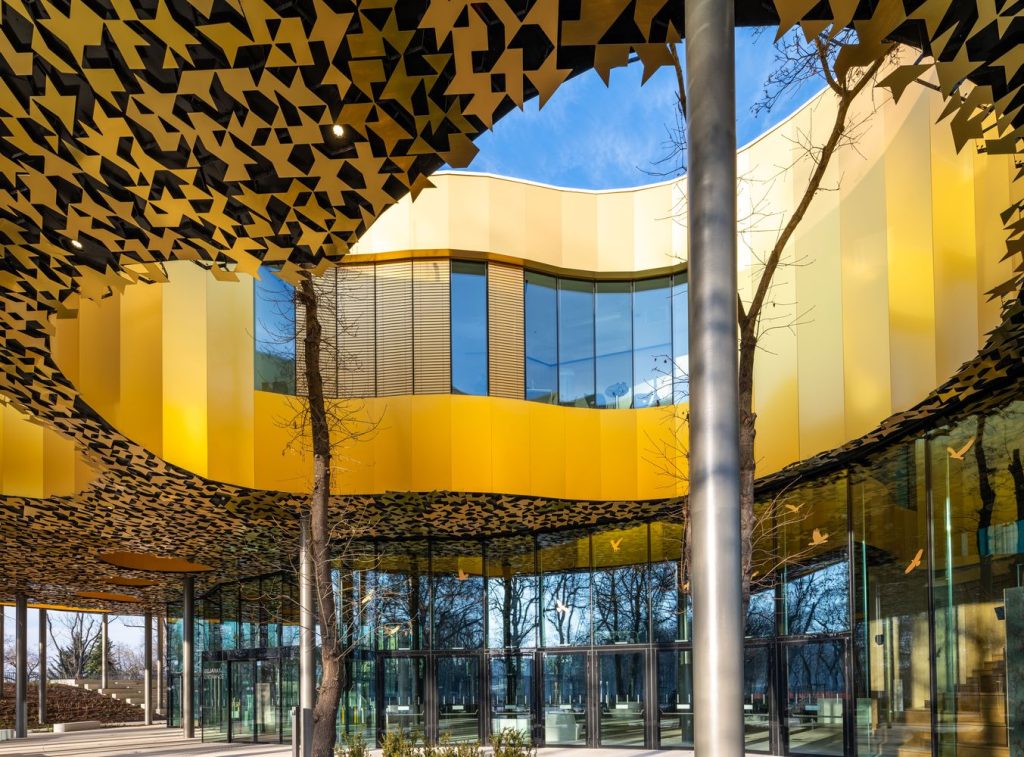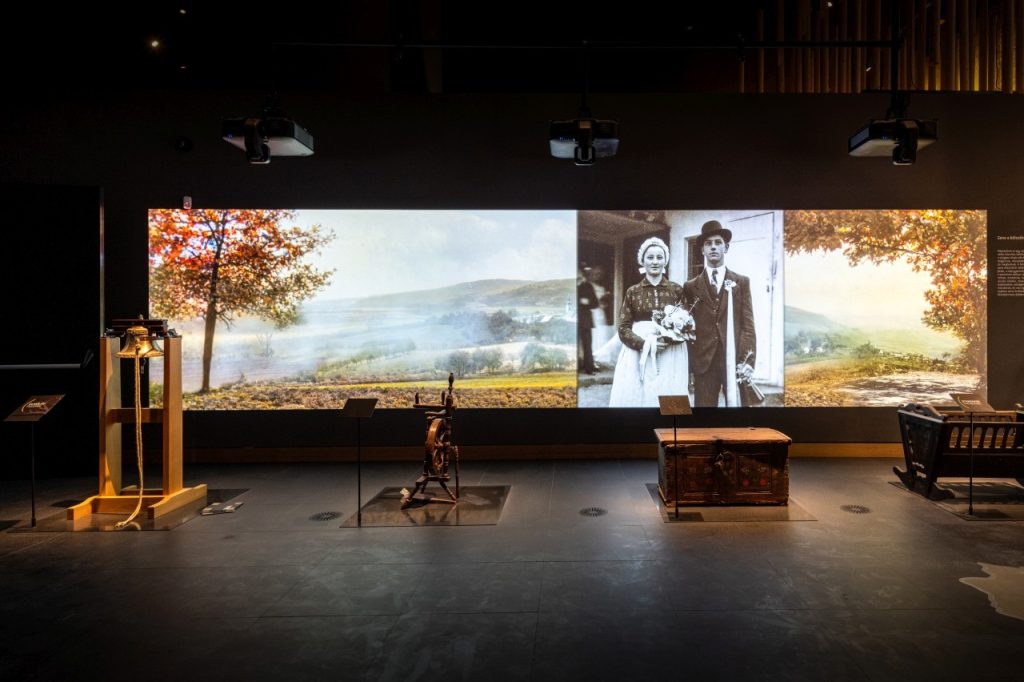 A series of poles support the building's distinctive roof, which is punctuated by 100 holes – some of which function as light wells, and some of which create space for trees to pass through.
Fujimoto has covered the underside of the roof with metal 'leaves', creating a pixelated effect when seen from below. These continue inside the ground floor space of the new museum, which includes a pair of concert halls. Gallery spaces are located in the basement, as well as a domed space that will allow museum-goers to enjoy the 360-degree sound.