Guests are invited to embrace slow living at this once-abandoned farmhouse, designed to foster a deep connection with nature.
Architects Atelier du Pont led the restoration of the Menorcan property, which is enveloped by a 240-hectare nature reserve. The studio preserved the parts that were still standing and reconstructed the rest using local and natural materials and low-energy, sustainable building methods.
Texture and form speak volumes inside the island hotel, with rooms left purposefully blank to highlight the vaults and arches of the underlying architecture. Furniture follows muted tones, focusing on raw materials such as stone, olive wood and clay to foster a rustic feel that's a constant reminder of the hotel's past.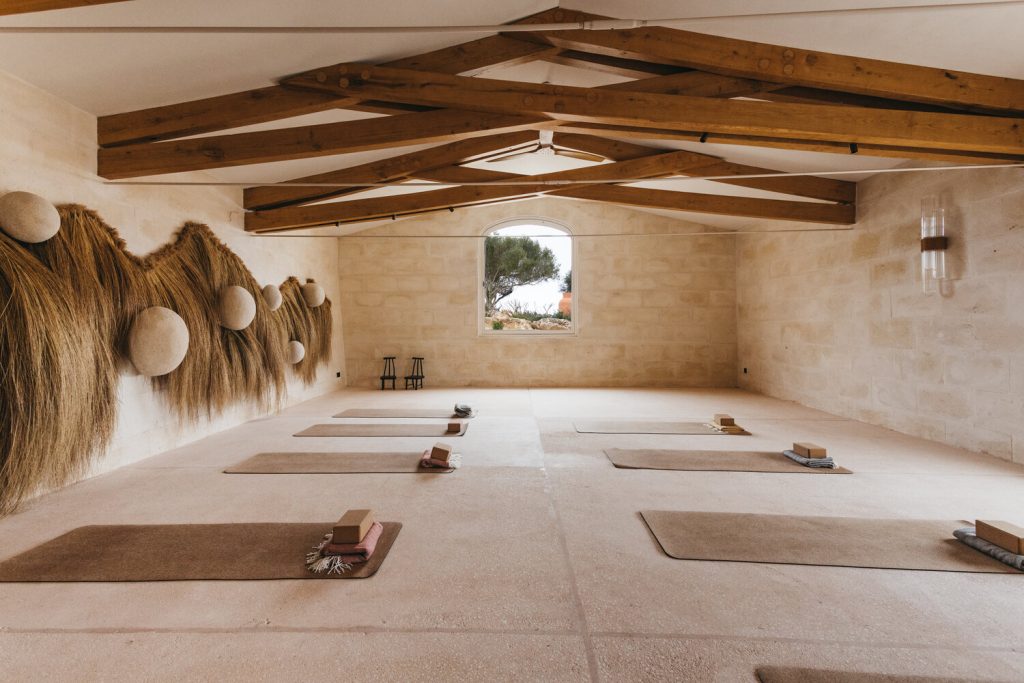 When they're not soaking up the atmosphere, guests are invited to participate in Son Blanc's weekly programme, which includes yoga, wild running, painting and ceramics. Each of the boutique hotel's 14 rooms has its own private outdoor space – a terrace, garden or balcony – with rates starting around €200 per night.
Finca son Blanc Nou Camino de Son Blanc, 07730 Torre Soli Nou, Balearic Islands, Spain