A decade ago, when London's bijou Photographers' Gallery left Covent Garden for a renovated warehouse in Soho, it saw the surrounding streets as ideal for staging exhibitions for the wider public. A few years later, it set in motion a drawn-out plan to co-opt adjacent Ramillies Place as its second space. And this week, it finally launched Soho Photography Quarter (SPQ), a free open-air gallery for introducing new and exciting work by photographers on the cusp.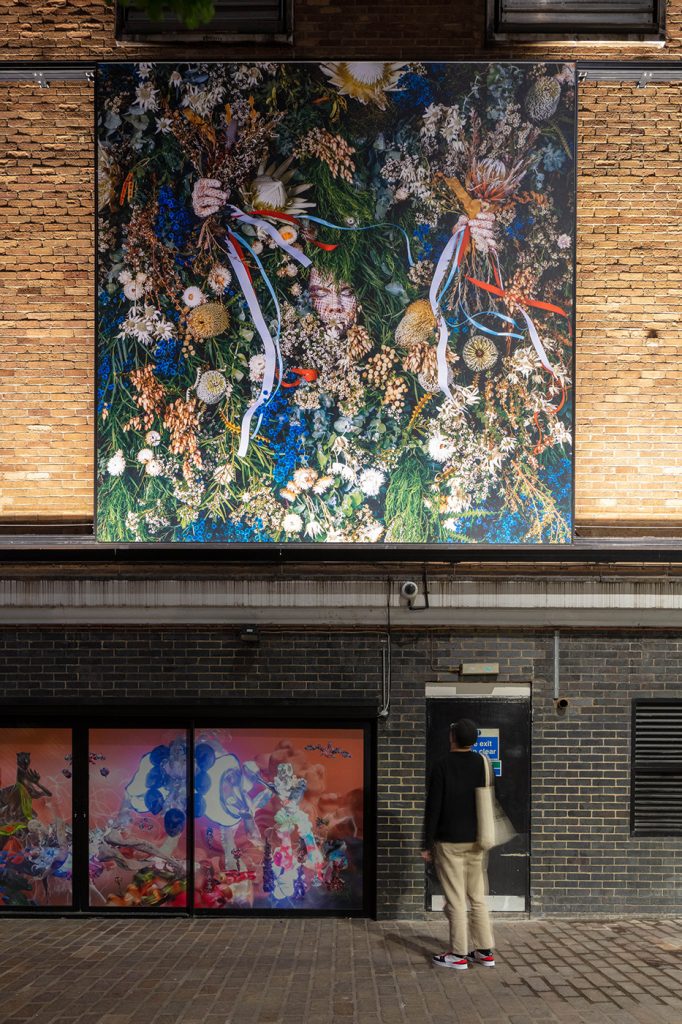 For its inaugural exhibition, SPQ has mounted super-sized photographs by Aboriginal Australian artist Christian Thompson AO in the narrow brick streets outside. Being Human Human Being begins with a series of double-sided banners strung across the short brick lane behind Oxford Street – arresting 'anti-portraits' that question established ideas of identity, sexuality, gender and cultural hybridity. Like Cindy Sherman, Thompson appears as his own photogenic muse in various guises and disguises. 'My physical head and shoulders simply provide a template,' he says, 'something that I'm just constantly building on top of.'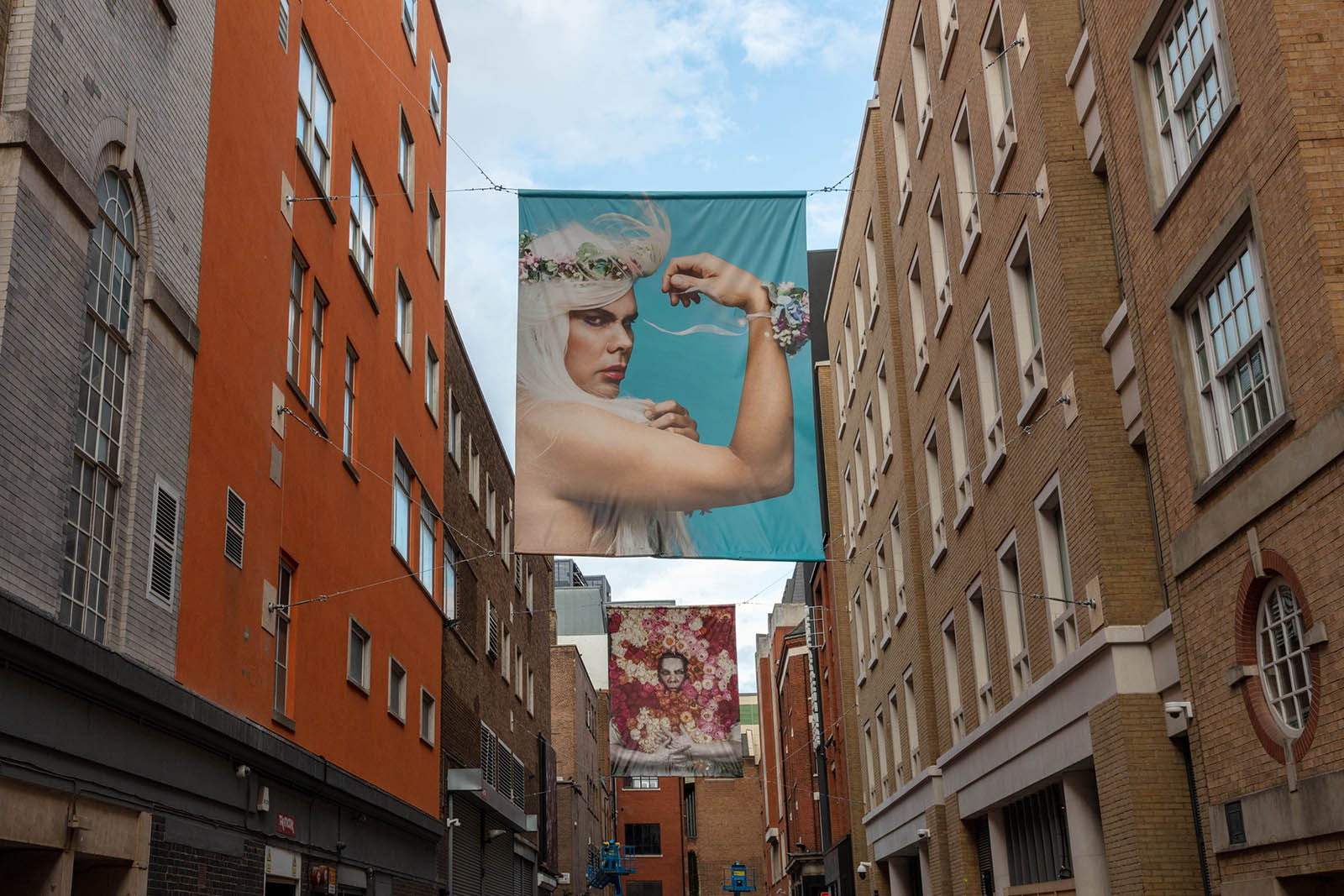 A veritable frieze of giant, faceless canvases carries on along Ramillies Street, leading north from the main gallery.
The work is most vivid after dark when the accompanying video projections are at their clearest, and Thompson's custom soundscapes don't have to fight with ambient noise. Regardless, they've refreshed and reanimated an overlooked brick passageway normally overshadowed by chain stores.
SPQ will cycle through new hangings every six months, so featured artists benefit from exposure at various times of the year.