There's a new player in the Dutch capital: Soho House Amsterdam has launched inside the Bungehuis Building on the city's Spuistraat.
Soho House Amsterdam's interiors take their cue from the Bungehuis' rich history: the Functionalist structured was completed in 1934 as the headquarters for N V Bunge's Trading company. Architect A D N van Gendt designed the building but, after his death in 1932, W J Clock was appointed to complete the colossal structure, which has an imposing slab granite facade.
Following its adaptive reuse, the canal-side structure now houses 79 bedrooms, a Cecconi's restaurant and Cowshed spa, as well as the group's obligatory rooftop pool, with views out over the Dutch capital.
The main member's space is ensconced on the building's fifth floor, overlooking the canal. Here wall panelling is inspired by detailings found across the Bungehuis. Original blue tiling has been offset by bold fabrics and a mix of antique furniture, as well as bespoke pieces from Soho House. Adjacent to the lounge is the library, which includes its own bar and workspace area.
Bedrooms – which range from 'tiny' to 'extra large' – are set across three floors. 'Monumental rooms' fill the first floor and branch off the building's restored limestone corridor with art deco lighting and mosaic-tiled floors.
Original 1930s wood panelling has been retained in the rooms, as have stained glass windows. Throws and fabrics are inspired by the Bungehuis' staircase windows while furniture has an Art Deco bent.
The only public area of Soho House Amsterdam is the ground floor space, which houses Cecconi's and Cowshed Spa.
Soho House Amsterdam follows the opening of Soho House White City in London's storied Television Centre.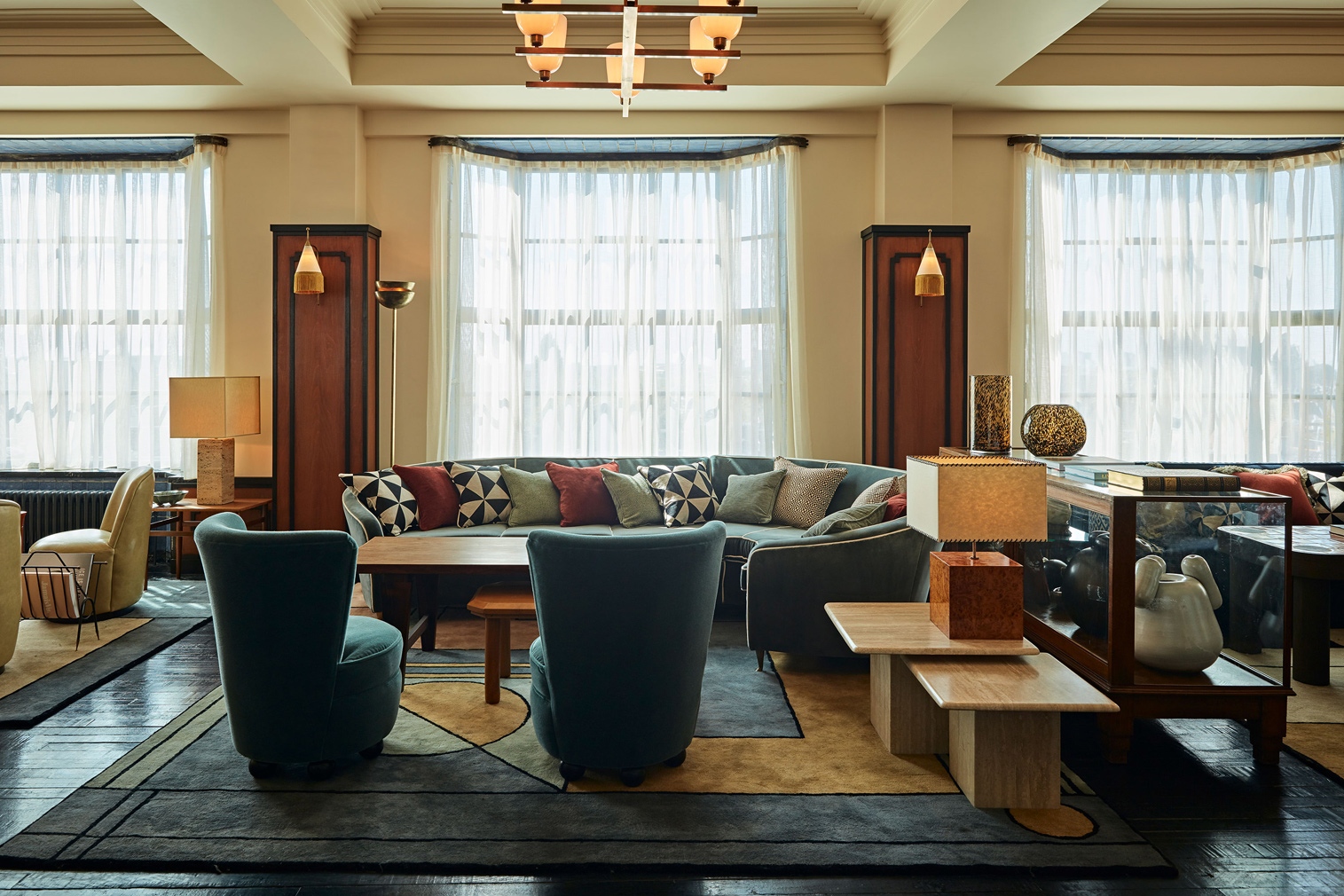 Read next: 8 spectacular destinations for intrepid design lovers