Smiljan Radić and Nicolás Schmidt designed a pillow-shaped blow-up pavilion for Chile's XXII Biennial of Architecture and Urbanism.
It's clear the two architects had some fun designing the event space, which was one of several temporary pieces created for the festival hosted in Santiago. This year's theme was, appropriately enough, Vulnerable Habitats.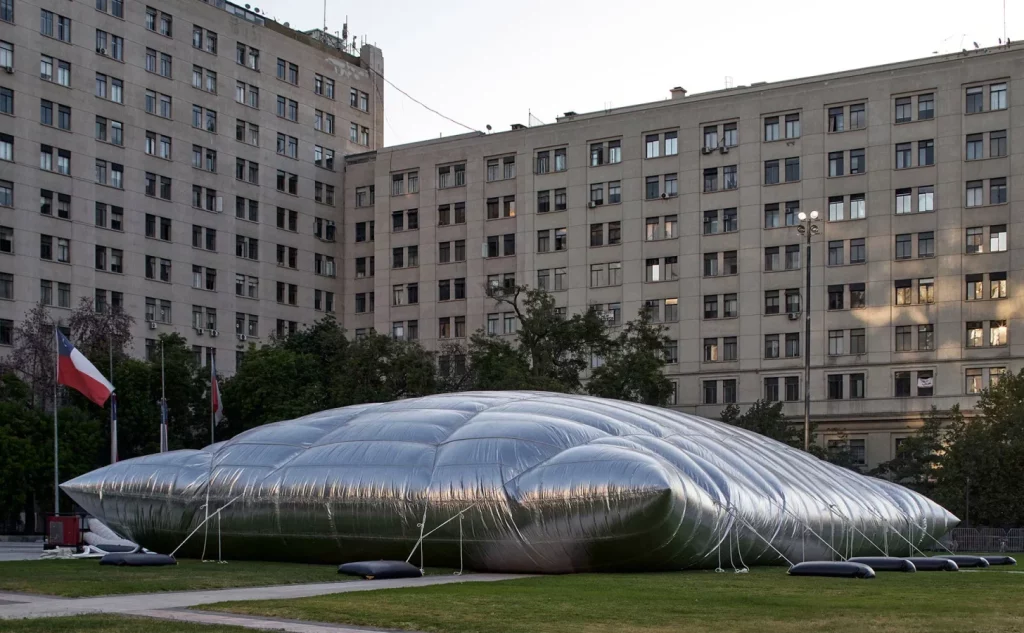 Radić and Schmidt used minimal materials for their pavilion, which is made using metallic fabric, supporting ropes, weights, and a constant supply of air to keep it pumped up. From the outside, the structure resembles an oversized pillow, emphasised by its location next to the historic architecture of Santiago's La Moneda Palace.
It's not the first time Radić has designed an inflatable structure, having already created a blow-up installation for a 2017 Céline show, as well as an air-filled dome for a 2022 Alexander McQueen show.
Inflatable architecture is designed to be demountable, so it is likely the structure will pop up somewhere else in the future…