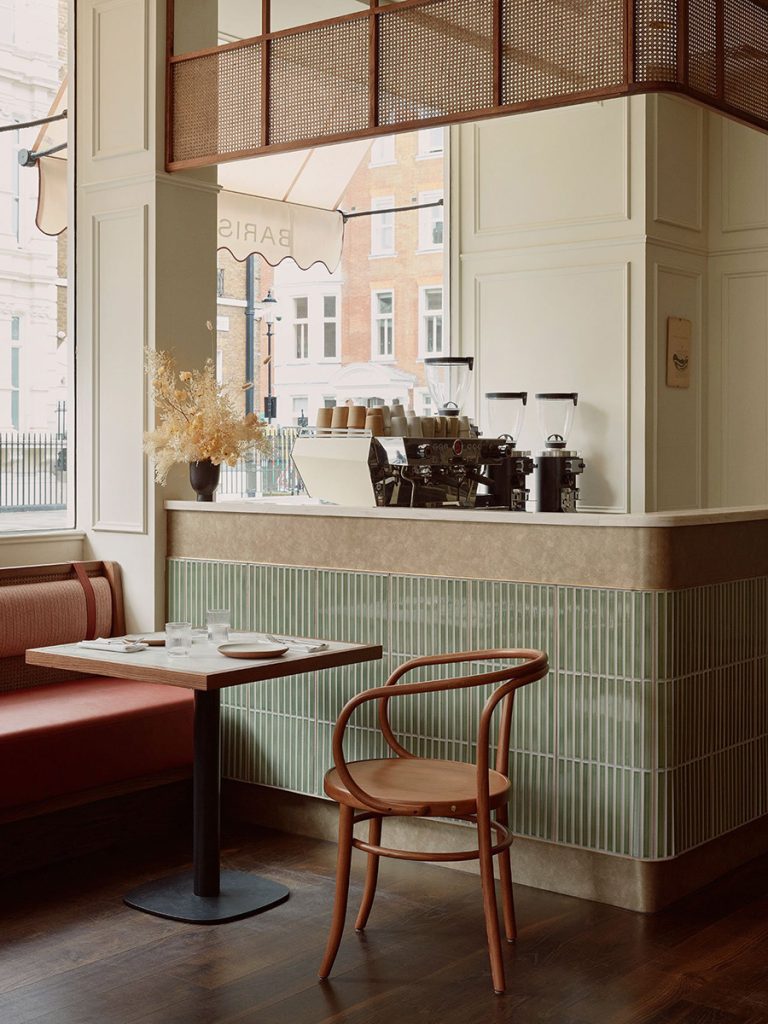 Rawan Muqaddas has overhauled the interiors of Sloane Street Deli, adding a generous dose of vintage flavour to the West London restaurant.
Curved, rattan-panelled banquettes now sit in front of the deli's huge windows, alongside bentwood bistro dining chairs that look out beneath the restaurant's pale pink awnings. More cane panelling and a counter covered in handmade, mint green tiles add to the retro vibe.
Muqaddas has kept it from descending into pastiche, however, elevating everything with leather upholstery, marble tabletops and minimal light fittings. The mostly muted palette emphasizes Sloane Street Deli's street views, with plenty of people-watching potential from behind its glass frontage.
The London-based designer found inspiration for the interiors in the 1920s cover of Mario Dei Gaslini's romantic novel Piccolo Amore Beduino – which features a sage-green illustration of a woman draped in fabric. This sparked the colour scheme and the deli's minimal, calming atmosphere.
Guests can stop for a takeout coffee, courtesy of the vintage La Marzocco espresso machine, or order a fresh bagel from the tile-wrapped counter.
162B Sloane St, London SW1X 9BS, United Kingdom