US designer Kelly Wearstler unleashes bold patterns and confident colours across the interiors of Downtown LA Proper hotel – the latest outpost from the Proper hotel group that champions a 'looser kind of luxury'.
Sitting between the city's South Park and Fashion Districts, the 147-room maximalist hotel reinvigorates a historic 1920s building, originally designed as a sporting club by architects Curlett & Beelman.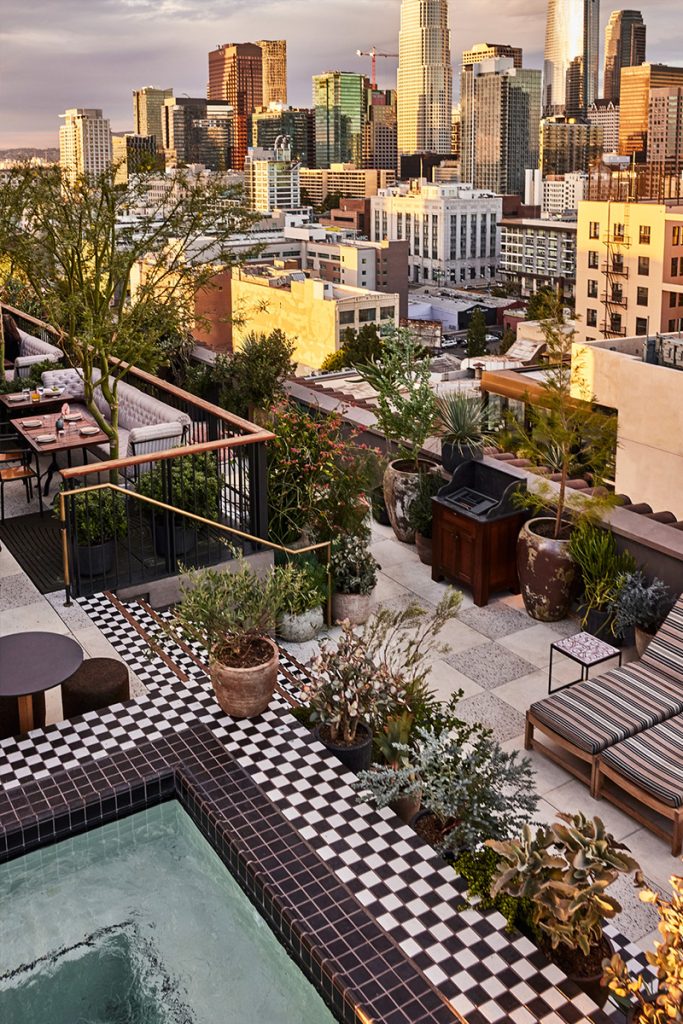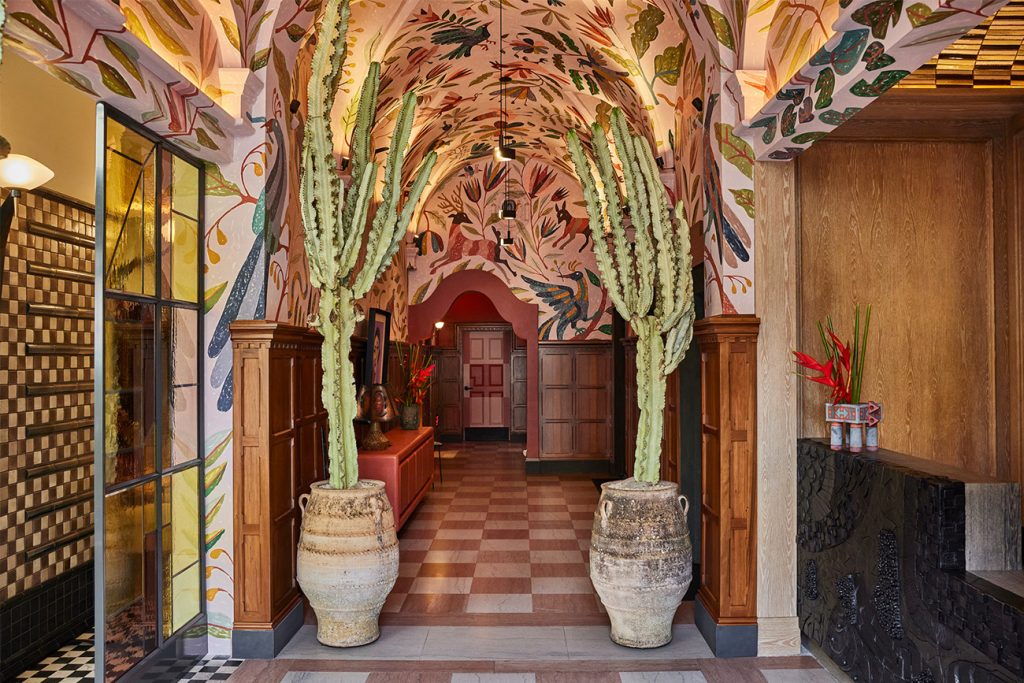 Says Wearstler: 'Provocative color and textures, artisanal pleasures and curated vintage furniture [are] layered with the historic architecture to provide guests with the proper grand arrival.'
Tiling plays a huge role, with 136 designs (vintage and new) used to add texture to spaces, ranging from brown-and-white checkers in the dining room (a motif echoed via padded headboards in bedroom suites) to earthy sandstone and cocoa-coloured floor tiles.
Wallpapers and colour also go to-to-toe: Wearstler favours jewellery tones and bright pops of yellow, terracotta and burnt reds, and emerald greens, contrasted by zig-zagging Mexican textiles, ribbed corduroys, deep woods Moroccan elements.
Rooms at Downtown LA Proper hotel start from $340 per night, and guests can enjoy views from the rooftop bar and pool which has unrivalled sunset views. There's also an impressive triple-bill of restaurants housed within the hotel, with signature eatery Caldo Verde helmed by James Beard Award-winners Suzanne Goin and Caroline Styne.