Terracotta tiles and slices of sandstone embedded in concrete add a geometric rhythm to the soothing flow of this Lisbon wellness centre.
Studio Gameiro designed the wellness space and private members club – located in the city's Estrela district and comprises a gym, bar, cafe and spa. Its interiors showcase local craftsmanship and materials by weaving them into the fabric of the building while playing with the idea of national aesthetics and scale.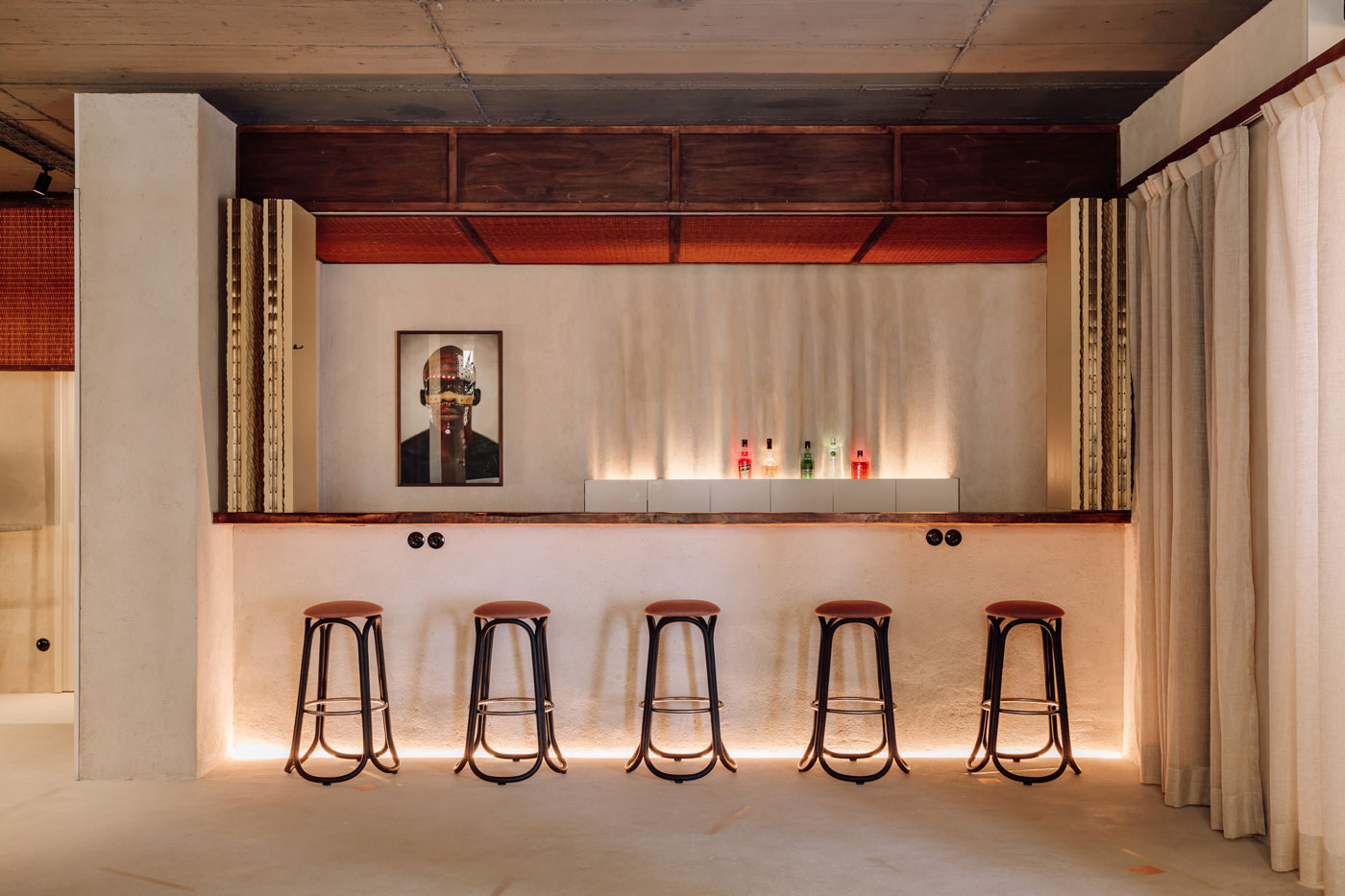 '[We're] actively showcasing several references to the rich Portuguese legacy yet paired and twisted within a global warm aesthetic', says practice founder Joao Gameiro.
The centre's lounge employs an earthy, natural palette combining concrete floors and sandstone details with wooden chairs and plants. Rattan panels and marble tables introduce some contrast to the space's understated colour palette while minimising visual distraction.
Gameiro points to the locker rooms as a particularly striking, though understated, part of the centre's design. Here terracotta pieces in varying shades – chosen as a reminder of hand-craftsmanship – are embedded into the walls, sinks and floor to create grid-like patterns.
Meanwhile, a hand-wrought iron rail is prompted by similar pieces found in pre-Pombalino buildings in the city.