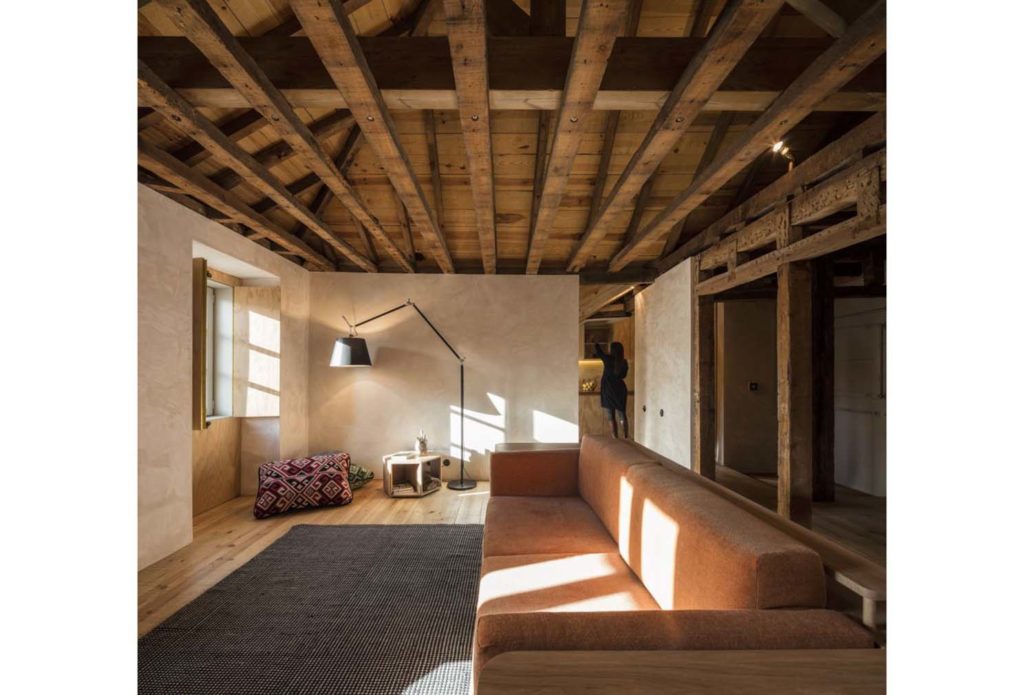 Pombalino bones have undergone a remarkable 'make-under' courtesy of Portuguese practice CASCA, which has stripped the Lisbon apartment back to reveal its striking structure.
The 130 sqm apartment occupies the top floor of an 18th-century building – constructed under the direction of the Marquis de Pombal following the 1755 earthquake that destroyed much of Lisbon's historic city centre.
Adopting a less is more approach, CASCA stripped out 20th-century layers to reveal the original elements of the space, including its wooden frame, which has been restored and left exposed. Soaring ceiling trusses and beams cross every room, exaggerating the volume of the apartment.
Meanwhile, the azulejos found on the site have been upcycled in the kitchen, with original doors also updated – albeit with a patinated state that nods to the building's history. Light wooden floors run throughout.
The Lisbon property is on the market via Architecture de Collection for €680,000 and has three bedrooms and a balcony with views of São Jorge Castle and the Carmo Convent.