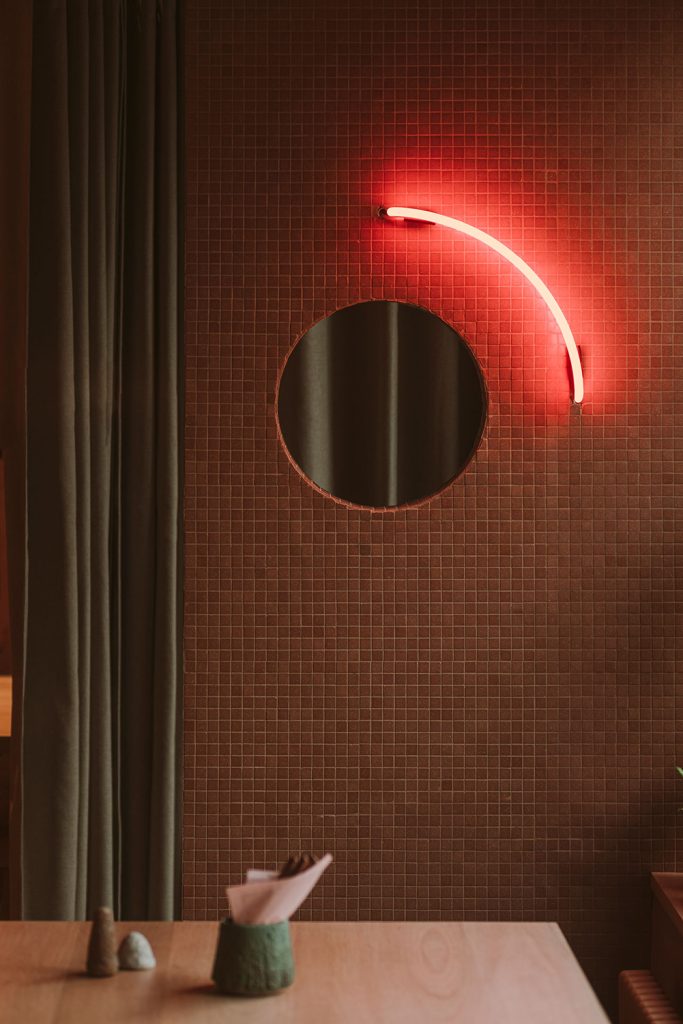 All is warmth and texture at this Mexican restaurant in the Polish port city of Gdynia, designed by Akurat as an alternative to tired old cultural clichés.
Mexican modernism was the studio's starting point for the restaurant's design, which led naturally enough to the work of Luis Barragán – a hugely influential Mexican architect who espoused a philosophy of 'emotional architecture' and a love of natural materials.
Akurat tapped into his design beliefs for Luis Mexicantina, adopting a palette of earthy tones, tactile textures, and what they describe as 'a subtle, sculptural approach to detail'. Wooden and wicker furniture is paired with terracotta floor tiles, rough wall plaster, and strips of neon lighting.
Big windows mean plenty of natural light in the day, but after sunset, the space leans into its cocktail bar persona. Lamps are dimmed and the neon strips come into their own, lending the restaurant a glow that's intended to nod to Barragán's own love of creating what Akurat describes as 'a particularly subtle and lyrical atmosphere'.
3 Maja 21, 81-363 Gdynia, Poland