Pastis-sipping guests relax under shady trees and watch games of petanque being played at new French hotel Le Moulin, which mixes modern and authentic Provençal styles.
Rising French studio Jaune created the interiors of the 25-room Lourmarin hotel, which revives an 18th-century oil mill at the foot of the Luberon hills in Provence's Vaucluse department. The practice used local hues, materials, artisan-made pieces, and the rustic, rural vibe of Provençal living at the Beaumier-owned boutique hotel.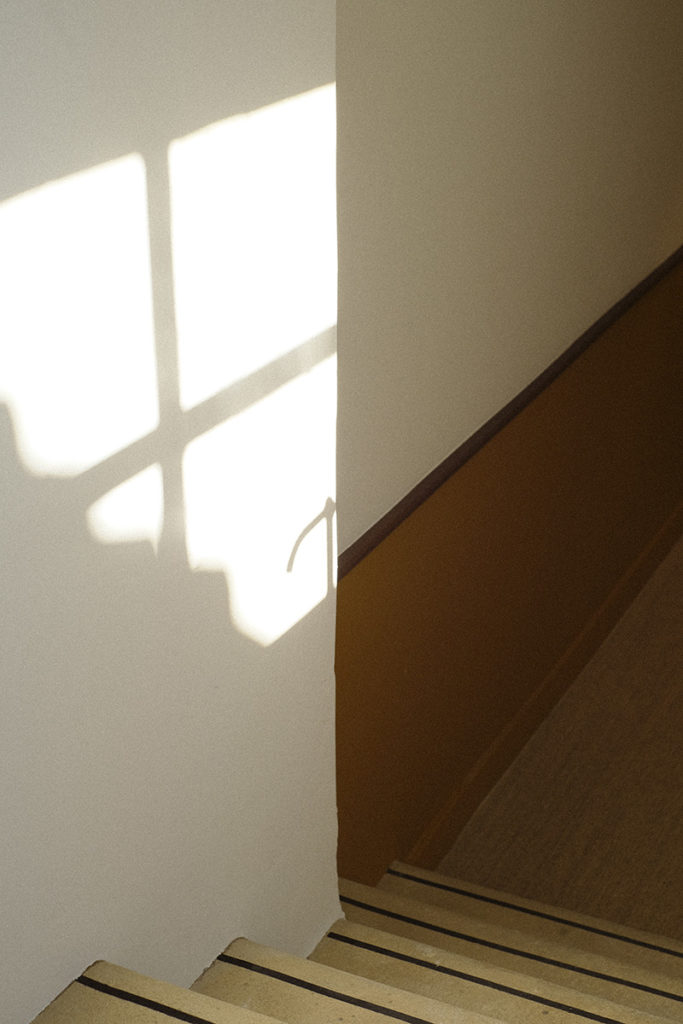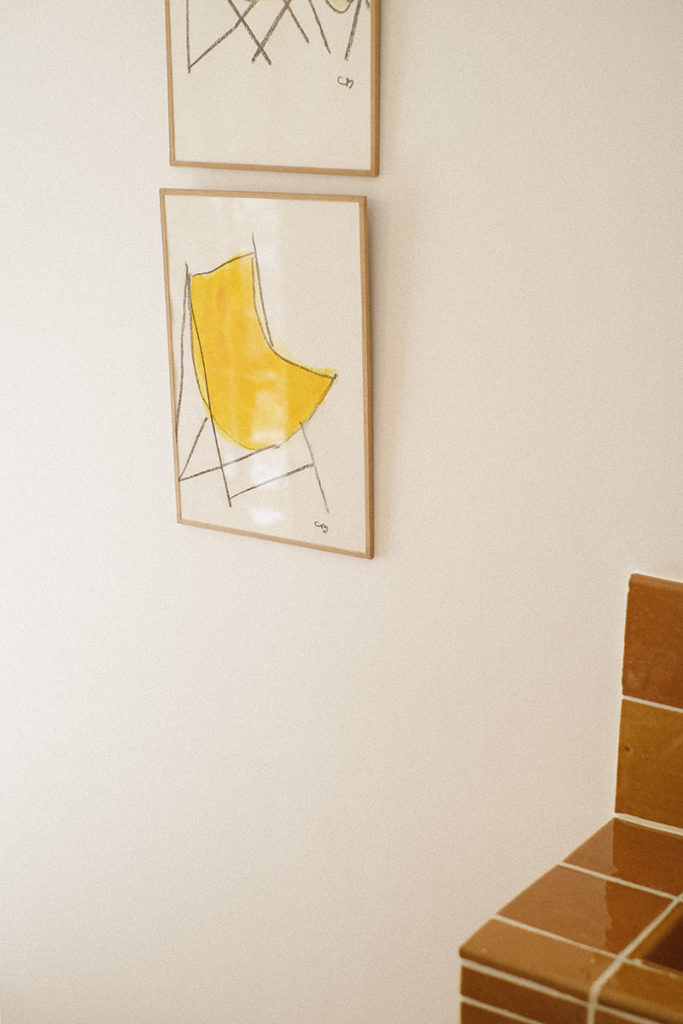 The sun-dappled 'village hotel' has a sweeping, stone foyer staircase with wrought metal detailing, lime plaster walls, dried flower displays, handcrafted earthenware, including glazed tiles made in Millau by Terres Cuites de Raujolles, and a palette of pale hues, sisal yellow and ochre red, which are inspired by colours found in the earth locally. The Luberon has an abundance of ochre deposits that were once quarried extensively.
In the hotel rooms, there are wall-mounted sisal headboards, woven straw lounge chairs from Midi Editions, and wall niches with clean, simple shapes. Painted window shutters frame small windows, and dark orange cupboard curtains feel classically French. They sit beside contemporary pottery pieces and framed paintings, paperbacks and objet d'art curated by studio Be-poles and displayed on walls, windowsills and recesses.
Along with a tall, curved glass window and a barrel-vaulted ceiling, Le Moulin's bistro has looping bamboo chandeliers suspended above tiled tables and beige banquettes, and the original inside workings of the mill on display. Here, diners devour dishes such as Camargue clams marinated in white wine and honey from the Luberon region with Provençal herbs and mangetout. After dinner, they can retire to the elegant drinks bar, which features rich wood and a wall-hung display of straw hats.
Rue du Temple, 84160 Lourmarin, France