They say you can't rush perfection, and the new Porto hotel, The Largo, is a case in point. Six years in the making, the 18-key boutique hotel transforms a cluster of five historic buildings on the Largo de São Domingos into an elevated hospitality stay more akin to a grand residence than a classic hotel, where contemporary design and art is backdropped by storied bones.
The Largo is the inaugural project of Danish hospitality collective Annassurra, which tapped lauded architect Frederico Valsassina to restore the interconnected spaces – an eclectic mix of residential and commercial buildings from the 15th to the 19th century.
Space Copenhagen was brought in to oversee the hotel's interiors, stripping back layers to reveal century-spanning original features, including stone archways. The Danish studio worked closely with local craftspeople and artists to fill its spaces – including adjoining sister projects, Cozinha das Flores and Flôr, the hotel's ground floor restaurant and 12-seat bar, led by chef Nuno Mendes.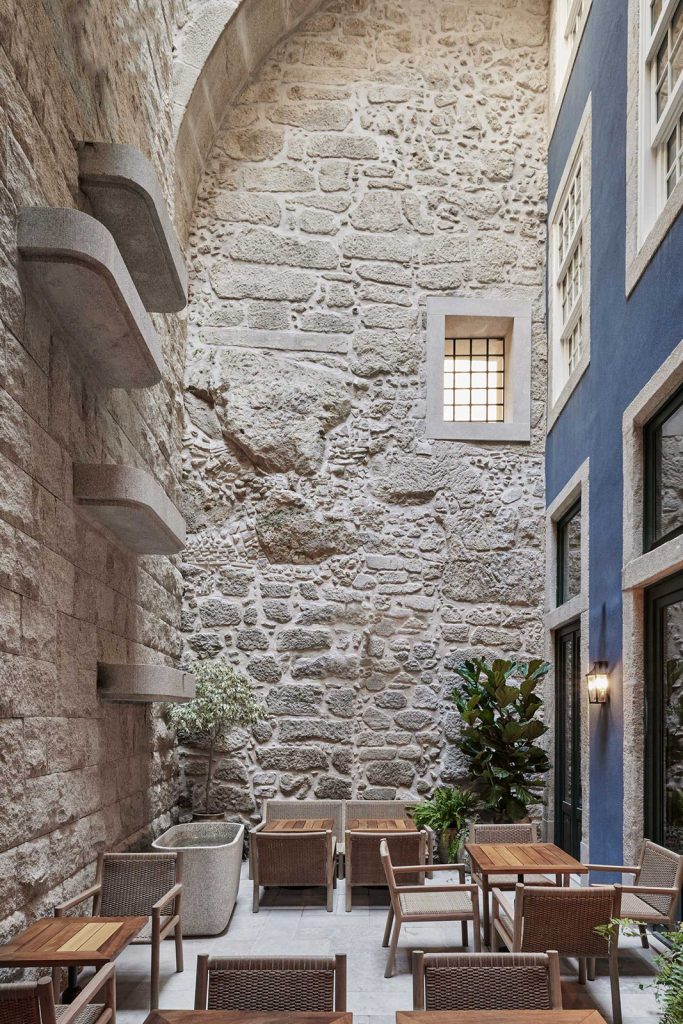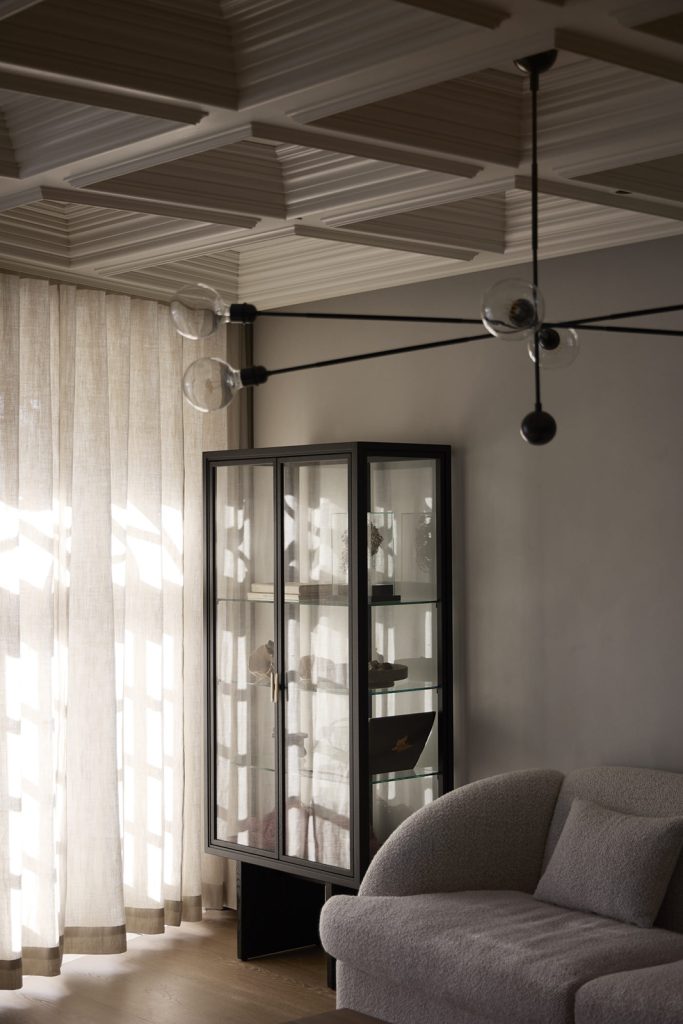 The Largo's 18 rooms feel more like individual apartments than suites. Each adopts a minimalist approach to comfort and is painted in soft tones of pink and green, with beds backing into sculptural wooden headboards that echo the dramatic shapes of the ceilings overhead. Space Copenhagen has layered textures, too, mixing wood, stone, brass and textiles – all materials of local significance – to add to the tactile experience. In The Largo's bathrooms, guests can sink into deep tubs carved from a single piece of marble.
In many ways, the Porto hotel also doubles as an art gallery, bringing a diverse mix of art pieces to fill its public spaces and bedrooms. Specially commissioned works include a tiled mural by Pritzker Prize-winning architect Álvaro Siza in the dining room of Cozinha das Flores and an eerie steel sculpture by Rui Chafes named Luz Sobriamente Pura ('Pure Sober Light').
Suites can be booked on request, with the larger spaces including pantries and kitchens for guests planning longer stays.
Largo de São Domingos, 60, 4050-545 Porto, Portugal