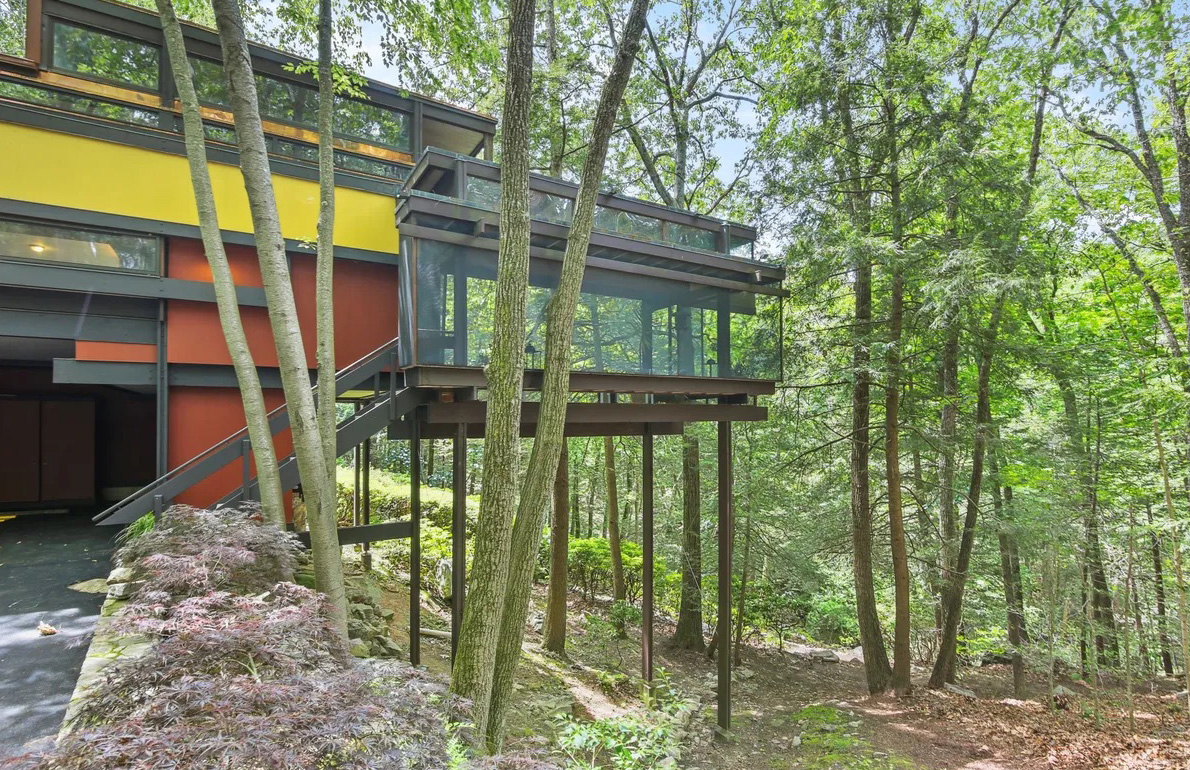 Living spaces capture western sunsets at this Paul Rudolph home in Greenwich, Connecticut, which perches above the Byram River.
Rudolph overhauled the Greenwich property in 1957 to make the most of its location, re-imagining the home around its views of the sky and water. Central to his intervention is the 'floating' living room which juts into the tree canopy, perching on 25-ft-tall stilts embedded in the hillside below.
In classic modernist style, the building's structural posts and beams are exposed across the interior, with swathes of glass framing views of the four-bedroom home's woodland surrounds.
Midcentury fixtures and stylings have been retained and gently updated, with a vast fieldstone fireplace commanding the living room and playful blocks of primary colours used to differentiate the exterior.
Francine Ehrlich and Helene Barre of Sotheby's International Realty hold the listing for 21 Hycliff Road, which is asking $2.995m.