Welcome to our property digest where we round up our top homes for sale or rent this week, in one bite-sized chunk. Among our finds are a vast converted water tower and a gallerist's central Berlin apartment.
Mommsenstrasse 56 Berlin-Charlottenburg
310 sq m; €3.9m direct
Grieder Contemporary AG is selling this second-floor art nouveau apartment in Berlin's Charlottenburg, which dates from 1904. The Mommsenstrasse building offers a rare glimpse of early 20th-century Berlin, as seen through its decorative lobby, complete with checkerboard marble floor tiles, stone staircase and gilded elevator cage. The 310 sq apartment picks up the mantel via six light-filled rooms that open onto four separate balconies, and a sunlight-filled winter garden. It's been comprehensively modernised, first in 2009 and again in 2016 though, it retains many of its period features including mouldings, wood panelling, stained glass door panels and herringbone flooring. Interested parties can contact Melissa Nunez at Grieder Contemporary AG for more: info@grieder-contemporary.com
Gallery-like NoHo loft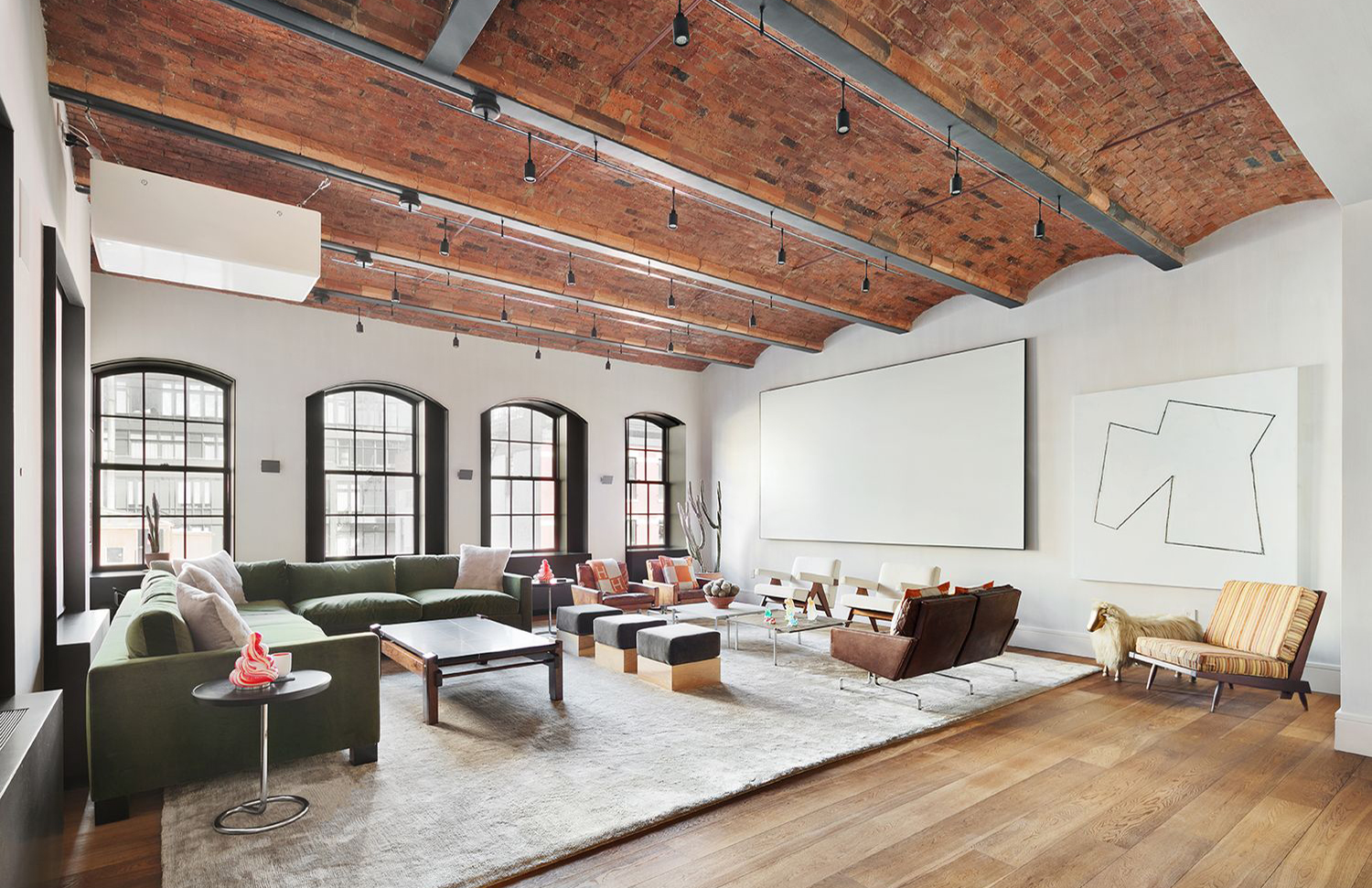 3 bedrooms; $10.955m via Compass
Loft 5A sits inside a Romanesque Revival interwar structure from 1920 that was converted from a printing studio into 20 voluminous apartments. This particular apartment has the highest ceilings in the building, soaring to 12-ft-high, as well as wide-plank oak floors and limewashed walls. See more.
Franz Borho-designed London terrace
2 bedrooms; £6.45m via The Modern House
The classic London row house gets a rethink at this Franz Borho designed Kensington house built by SPINK.The built 'interrupts' the symmetrical roofs of its neighbours with its sharp 'ecclesiastical' facade and Crittall windows. It appears shorter than its neighbours, obscuring the fact its living spaces are set across three levels, with two bedrooms in the lower garden level. Take a peek inside.
A converted water town in Stockholm
4 bedrooms; 19.75m kr SEK via Christie's International Real Estate
With its circular, stepped design, copper top, spire, and porthole windows, it is easy to imagine this converted 1920s water tower in a Wes Anderson film. The brick building underwent adaptive reuse 20 years ago. It features curved windows in the main living space and a classic Swedish sauna with sea views on its top floor. But there is scope to add your own touch: the former water tank could become a swimming pool while the empty second floor has the potential to be an atelier.