You'll forgive us for stating that 2020 was a year like no other.
Life seemed to grind to a halt: festivals were postponed and hotels, restaurants and retail spaces shuttered due to the pandemic. Then, Black Lives Matter protests swept the US following the killing of George Floyd by police, sending a ripple of protests across Europe and Canada in support of the fight for racial equality. Finally, Trump was ousted from the White House in November's election.
Our wider world is changing. And our daily routines too.
As more of us worked from home, we reverted to the digital world for escapism, to fuel our imaginations and see beyond the confines of our own socially-distanced bubbles. From digital tours and spatial hacks to breaking down silver-screen design illusions, these were our most popular stories of 2020.
Over half a million people read our March story on the launch of #WrightVirtualVisits – a collaborative social media project pioneered by the Frank Lloyd Wright Building Conservancy and the Frank Lloyd Wright Foundation that opened the doors (virtually) to 12 of his most iconic sites.
The digital initiative offered mini-tours with curators and staff at the houses, who gave anecdotes and insights into the buildings and their interiors. Among those on view? The waterside Pennsylvania landmark Fallingwater and Lloyd Wright's first public commission, Unity Temple.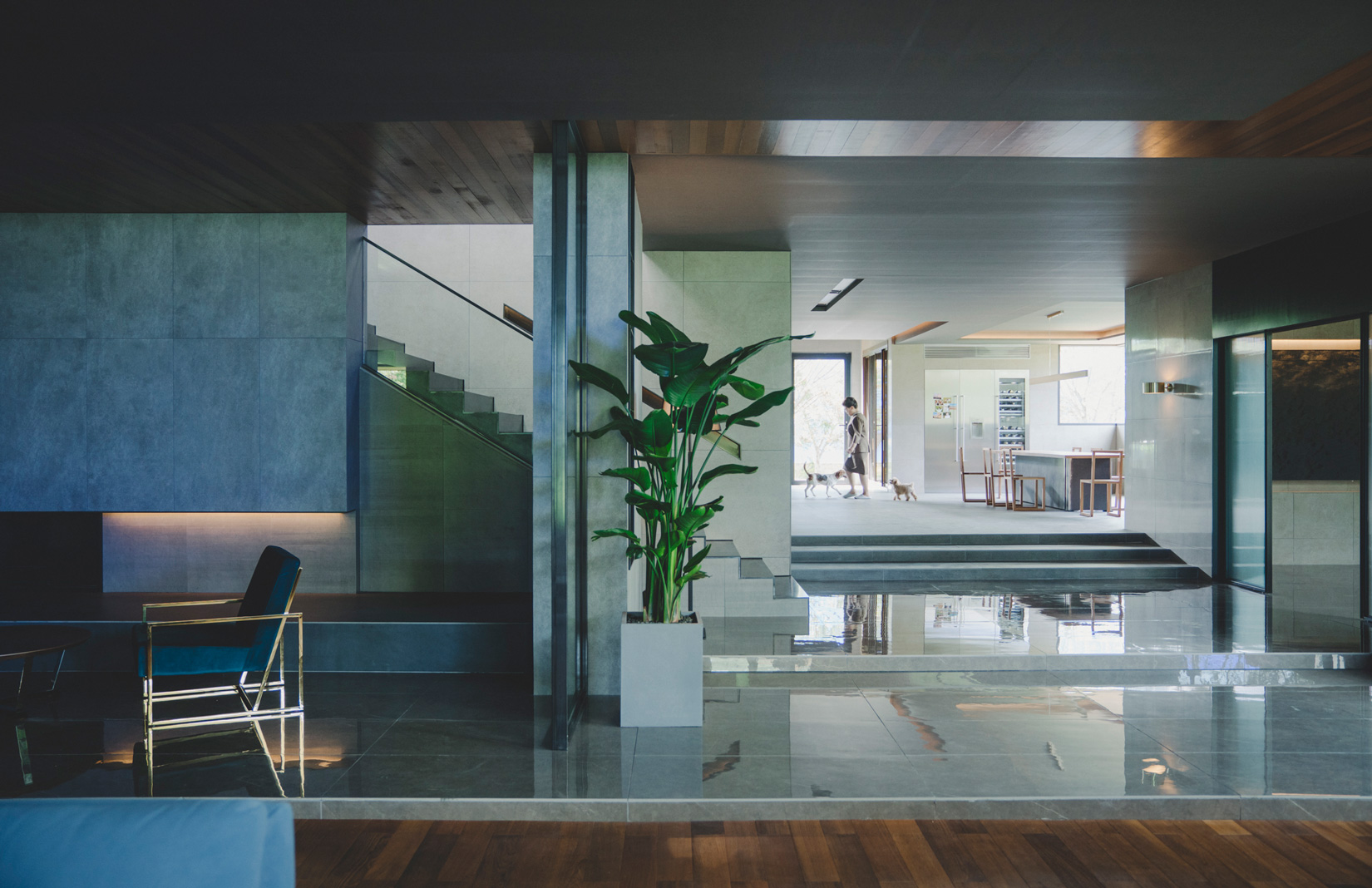 Production designer Lee Ha-jun took us deep into the sets of the Oscar-winning film, Parasite. Although it's impossible to tell while watching the film, the Park household (where the majority of the action takes place) is not in fact a multi-million dollar, architect-designed Seoul villa. Instead, its rooms were built entirely from scratch – a fact that only came to light after its Cannes premiere. Read the full interview on its remarkable set design here.
Because lockdown confinement was giving us all 'itchy feet', we put together a list of the world's best (virtual) botanical garden tours, from the jungles of Hawaii to the manicured grounds of Versailles. It's almost the same thing, right?
It's really hard to achieve a balanced daily work routine when you're living and working in the same space. As 2020 slowly tipped along, we tried a variety of very simple spatial hacks for boosting productivity and creating a better balance between work and play. Here are the six we found most helpful.
We alluded to harrowing events of the year in our opening. And while we can't claim to be experts in psychology, it seems likely there's some correlation between the increased interest in minimalism over the last nine months and the chaos beyond our doors. Minimalist holiday homes topped your most sought after vacation spots as we all indulged in a bit of mental wanderlust – a resource you can bookmark for later.
Tiny homes continued to charm through 2020 and among projects that launched this year, Cube One was the first with sci-fi looks. The sleek prefab is the handiwork of Singapore's Nestrom and is conceived for space-starved cities. Take a look inside or see more tiny homes we featured this year.
Instagram offers a window into many worlds – especially those of creative titans such as architects, charged with building the world around us. We refreshed our edit of architects to follow on Instagram to spotlight some of the most interesting emerging studios across the world – and the big-name practices at the top of their game.
Some things never go out of fashion: case in point? The quintessential Manhattan loft. White-washed, open-plan living is on offer inside this viral edit of Manhattan lofts for sale, curated by our social media property editor Kylie McDowell. Industrial-scale bones point to times-gone-by while decor is minimalism at its most modern.
We consumed endless hours of television this year, but among the stand-out hits was Canadian comedy Schitt's Creek, which finally achieved international acclaim and the audience it had long-deserved. Following its conclusion, Schitt's Creek's real-life motel was listed for sale, sending fans into a frenzy. To be honest, we were more excited about the grounds than the motel, which is a fixer-upper for sure.
From the end of open-plan workspaces to the need for flexible leases, writer Clare Dowdy speculated on the future of the office in the post-pandemic era, and how we might take a little bit of home back to the studio with us…
Finally, we'd like to say a special thank you to our contributors who shared their ideas, time, words and images with us in 2020. And also to you, our readers, for sticking with us. We hope to bring you much, much more in 2021 — happy New Year from The Spaces team.