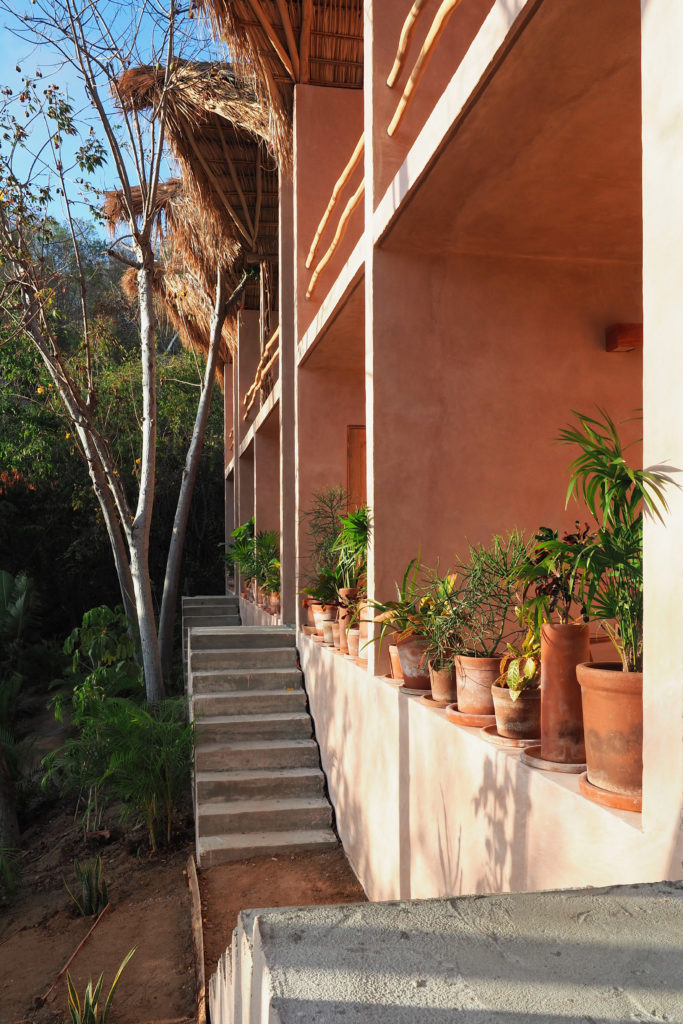 Located in the Oaxacan beach town of San Agustinillo, eco-hotel Monte Uzulu looks out across the Pacific ocean from its earthy, open-air rooms.
Thousand-year-old Oaxacan jungle surrounds the Mexican hotel, which was built with the local environment and water cycle in mind. Wood for the structure was harvested locally, while an integrated rainwater collection system supplies the hotel's water.
Design studio Taller LU'UM oversaw Monte Uzulu's interiors, working closely with local artisans and craftspeople on everything from the traditional wall finishes to the lighting.
Wooden shutters frame the rooms' ocean views, which can be admired from terraces studded with clay plant pots. Wood and rattan furniture, set beneath the glow of woven pendant lights, completes the space.
Monte Uzulu's focus on sustainability also continues on the Oaxacan hotel's menu, which offers organic food from local, small crop producers. After breakfast, guests can head to a nearby coffee farm, book a trip to the bioluminescent Manialtepec lagoons, or brave a temazcal sweat lodge ritual. Rooms start from $155 per night.
Callejón Sin Nombre, S/N San Agustinillo, 70946 San Agustinillo, Oax, Mexico