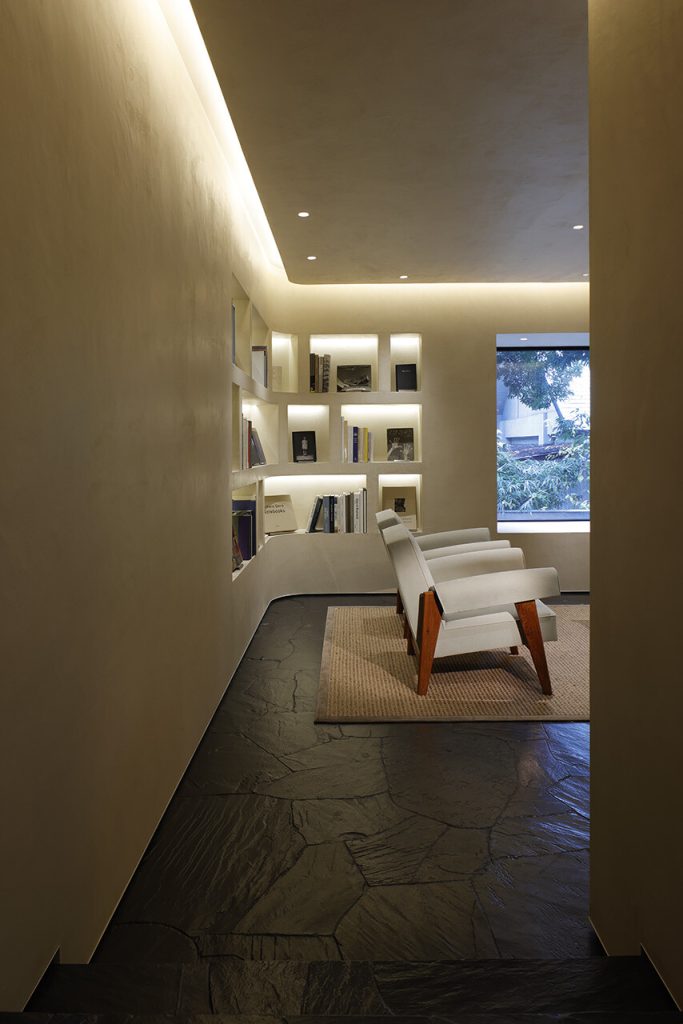 Hospitality group Not a Hotel has debuted its new Tokyo outpost – a brutalist hideaway designed by Wonderwall's Masamichi Katayama.
The five-storey building has a craggy, ridged concrete exterior that blurs man-made with the natural world.
'The design aims to create a neutral space with a sense of quality and warmth similar to that of a private residence,' says Wonderwall. 'The core concept is based on a "fusion of East and West," reinterpreting the uniquely Japanese sense of space and blending it with a Western sensibility that Katayama himself has been influenced by.'
'The architecture, which was designed with the intention to create a "monolith" that stands amidst the city of Tokyo,' adds the practice. Haroo's massive concrete volume was created using cedar-plant formwork, inset with picture windows that break up the exterior plain while framing leafy views from within.
The basement houses a restaurant and library, with illuminated shelves sunk into the walls. Upstairs, the third-floor lounge is devoid of objects, showcasing intricate craftsmanship via handmade woven rattan walls and hand-worked wooden floors.
Hiroo also houses an art gallery space and a member's lounge where guests can enjoy a glass of wine while relaxing on plump, mossy velvet couches.