Shigeru Ban's much anticipated Simose Art Museum has opened its doors to the public, offering guests the chance to explore Japanese art and design – followed by a stay in one of the architect's iconic houses.
Simose Art Museum is located near Hiroshima and opened on 1 April 2023. The project encompasses an expansive museum, restaurant and ten vacation houses – four of which Ban originally designed as private villas in the 1990s and which have since been demolished. They've been adapted and rebuilt on-site and will be available to the public for the first time.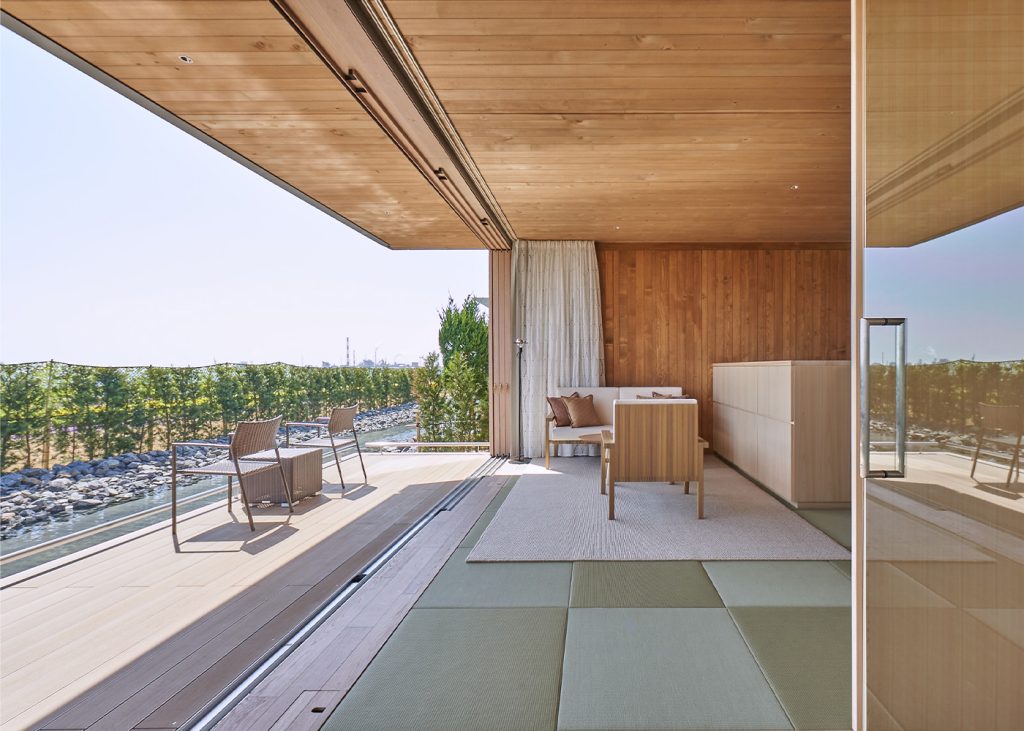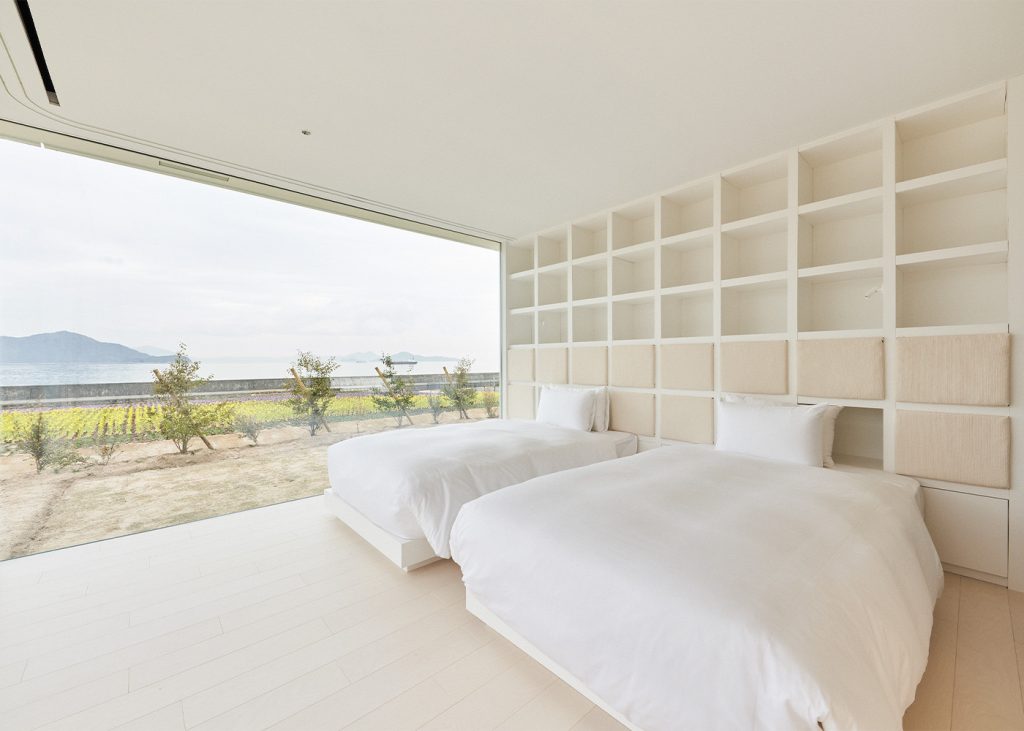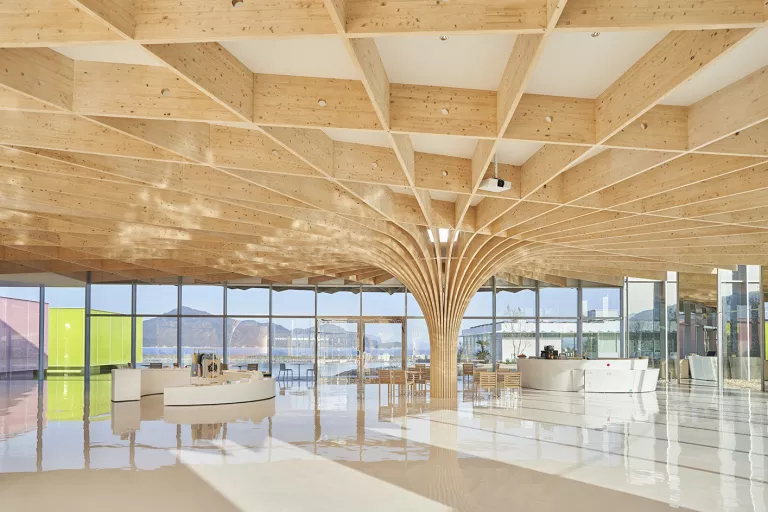 Among them is the Wall-Less House – a prefab enclosed on three sides by sliding glass doors, with a slab floor and 'floating' flat roof – and Paper House, an experimental house made from 110 paper tubes.
Ban's six brand-new villas include the brightly coloured Cross Wall House and five waterfront villas built with Kielsteg, lightweight, high-performance wooden construction elements typically used to form floors and ceilings.
The villas are available to rent, allowing guests to experience Ban's residential designs like never before.
The museum, meanwhile, houses around 500 artworks and objects, showcasing Japanese art and design.
Its innovative design pays homage to Hiroshima's ship-building traditions, with eight exhibition rooms that look like shipping containers daubed in bright colours and positioned directly on a pond. The buoyant, moveable structures shift with the water, adapting to their environment.
In addition to the floating cubes, the special exhibitions room also has moveable walls, meaning it can be transformed with each exhibition.