Over the year ahead, a posthumous opening by Zaha Hadid rises into the heavens, a London legend becomes bicoastal and Swedish Lapland gets a hotspot. Check out – and check into – these 11 new hotels opening in 2018.
Amanyangyun, Shanghai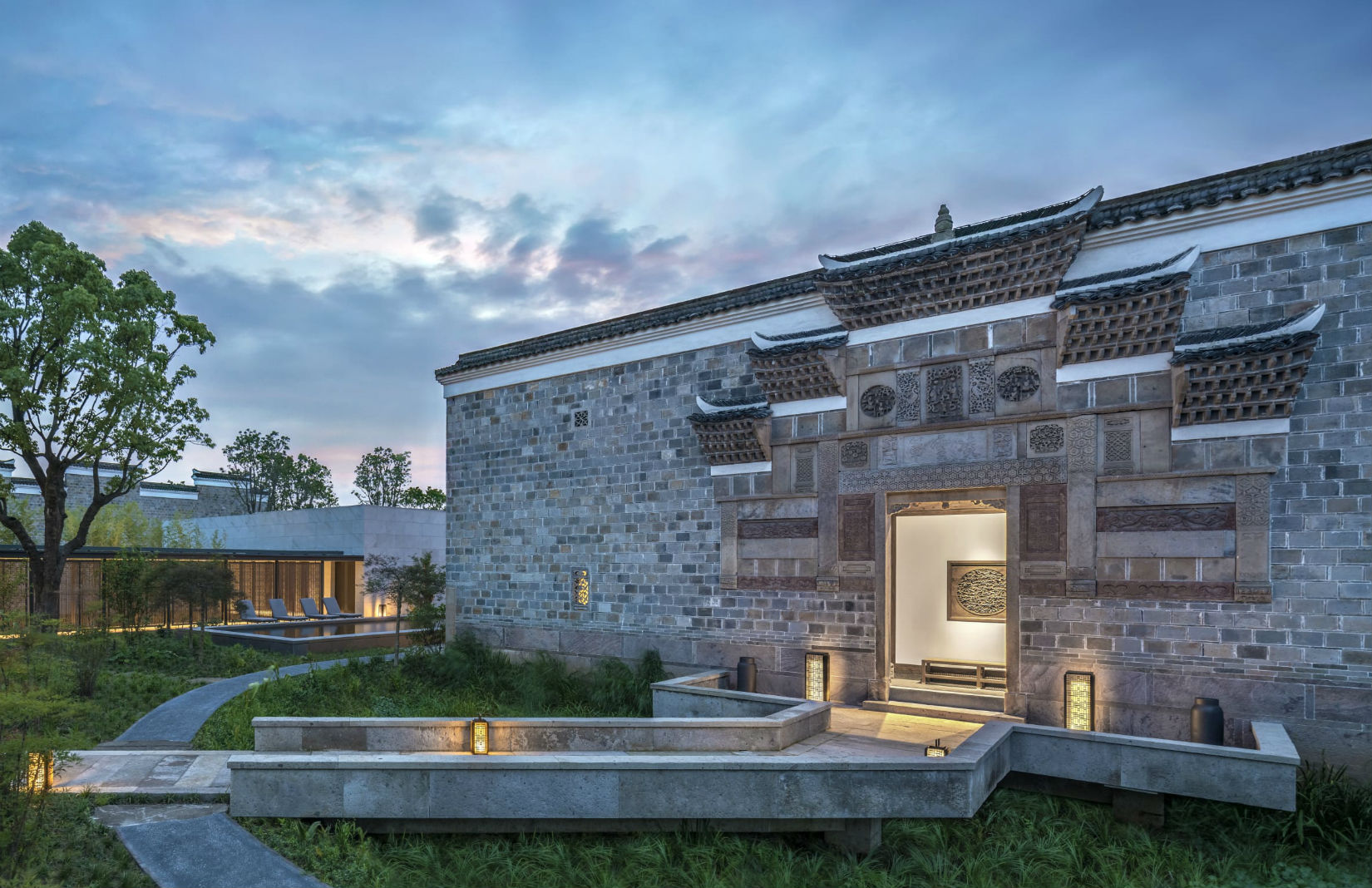 When a dam project in southern China threatened to flood a Ming-era village, philanthropist-entrepreneur Ma Dadong had every villa transported, stone by stone, to a Shanghai suburb, along with 10,000 ancient trees. Aman hired architect Kerry Hill to transform the lot into a luxury resort.
Opening in early January 2018.
Kettner's Townhouse, London
Soho stalwart Kettner's – a French restaurant first opened in 1867 – is about to be reborn. The Georgian building is being reimagined as Kettner's Townhouse by Soho House Group and will comprise a restaurant, Champagne bar and 33-room new hotel. Historic details like plasterwork, panelling, mosaic flooring have been preserved, while bedrooms take design cues from 1920s French boudoirs. Like Dean Street Townhouse, Kettner's will be open to the public.
Opening in January 2018.
Hotel Amapa, Puerto Vallarta
Antoine Ratigan of Circleminds, a Mexico City design agency, channelled Luis Barragán in the conceptualisation of this modernist hotel, with louvered living walls and terracotta-tiled floors. He brought in David Pompa ceramics, natural woven rugs, traditional hammocks and textiles by Mariella Motilla.
Opening in February 2018.
Hoxton Hotel, Brooklyn
It was only a matter of time before the Hoxton landed in Williamsburg – on the site of a former water-tower factory. Like its neighbour The Wythe, the nine-storey new-build by New York firm Perkins Eastman will get open-kitchen restaurants, lots of wood and brass in the rooms and a rooftop bar oriented towards Manhattan.
Opening in March 2018.
Hotel Lutetia, Paris
Even if you've never stayed at Lutetia, you'll have noticed the decadent building in St Germain. Designer Jean-Michel Wilmotte is giving it a major refresh, restoring Art Deco details and coffered ceilings, and refurbishing its interiors with jewel-toned velvets and Venetian-glass mirrors.
Opening in March 2018.
Hotel St George, Helsinki
After the opening failed to coincide with Finland's 2017 centennial, Kamp Collection promises a spring opening for this palatial heritage building and an interior by Stylt Trampoli that burnishes with metallic lighting and sculpture. Greenery invades every space of the new hotel – including a glass-ceiling winter garden.
Open spring 2018.
Zuri, Zanzibar
The sheltered northwestern tip of Zanzibar has a new boutique resort with private, talcum-sand beach and a smooth, modernist look. Enveloped in jungle, the bungalows are more like treehouses, with sleek, low-slung interiors in concrete and native woods by London- and Prague-based studio Jestico + Whiles.
Opening in May 2018.
The Morpheus, Macau
This amorphous aluminium skeleton in the fast-living area of Cotai was well underway when its architect, Zaha Hadid, tragically died in 2016. The posthumous opening of the new hotel in 2018 will reveal a web of sky-bridges and panoramic lifts across deep voids and a top-floor 'sky pool'.
Opening in summer 2018.
Six Senses, Bhutan
This ambitious Six Senses destination, which was supposed to open in 2017 but is now scheduled for next spring, is like five scattered mini-resorts designed by Thai architects Habita. They comprise local-stone villas panelled in clean wood, with natural-leather furnishings, open fires and massive windows onto the landscape.
Opening in late summer 2018.
The Dixon, London
The name refers not to Tom Dixon but John Dixon Butler, architect of this former Magistrates' Court and police station. Designers Twenty2Degrees have tapped every British maker worth her salt to furnish the rooms of the new hotel, throwing in reclaimed bits from the original building.
Opening in autumn 2018.
Arctic Bath, Sweden
Bertil Harström and Johan Kauppi's floating new hotel in Harads, Swedish Lapland, is closer to an art installation, lodged in ice throughout winter and misty with steam from the communal bath and saunas at its centre. The dam-like façade is a call to protect Sweden's forests.
Opening in autumn 2018.