Atelier HA went no holds barred for the dramatic interiors of Mistinguett, which draw on the glittering music hall history of Paris.
The restaurant is located inside the fabled Casino de Paris – a historic music hall in the 9th arrondissement which dates back to the 18th century. The building is still an active theatre and is famously where 'Queen of the Music Hall' Jeanne Florentine Bourgeois, aka, Mistinguett made her stage debut in 1895. The actress lends her name and spirit to the restaurant's interiors, which lean into the Roaring Twenties theme when she was at the peak of her game.
Atelier Ha had plenty of room to work with when crafting the space. The Parisian restaurant's enormously high, arched ceiling allowed the practice – founded by architects Hugo Vince and Adèle Nourry – to install two massive Murano glass chandeliers, composed of dozens of fragile feathered pieces which heighten the flapper vibe,  as well as commission artist Mathias Kiss to paint a dream-like fresco overhead.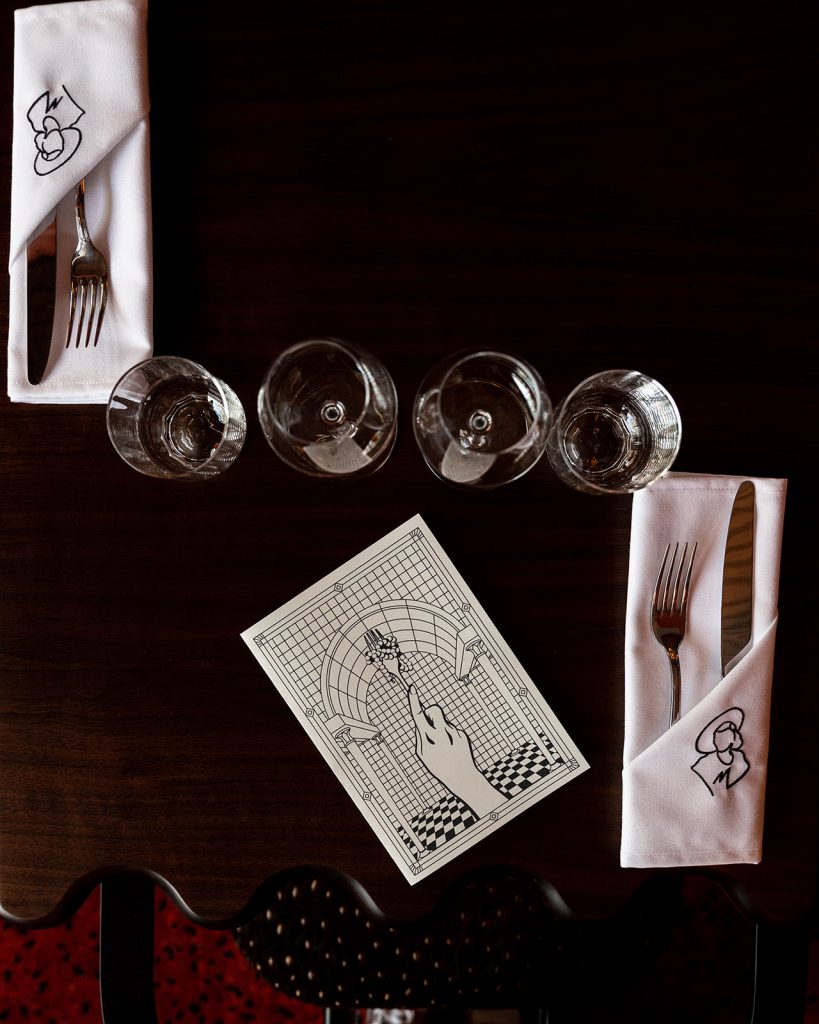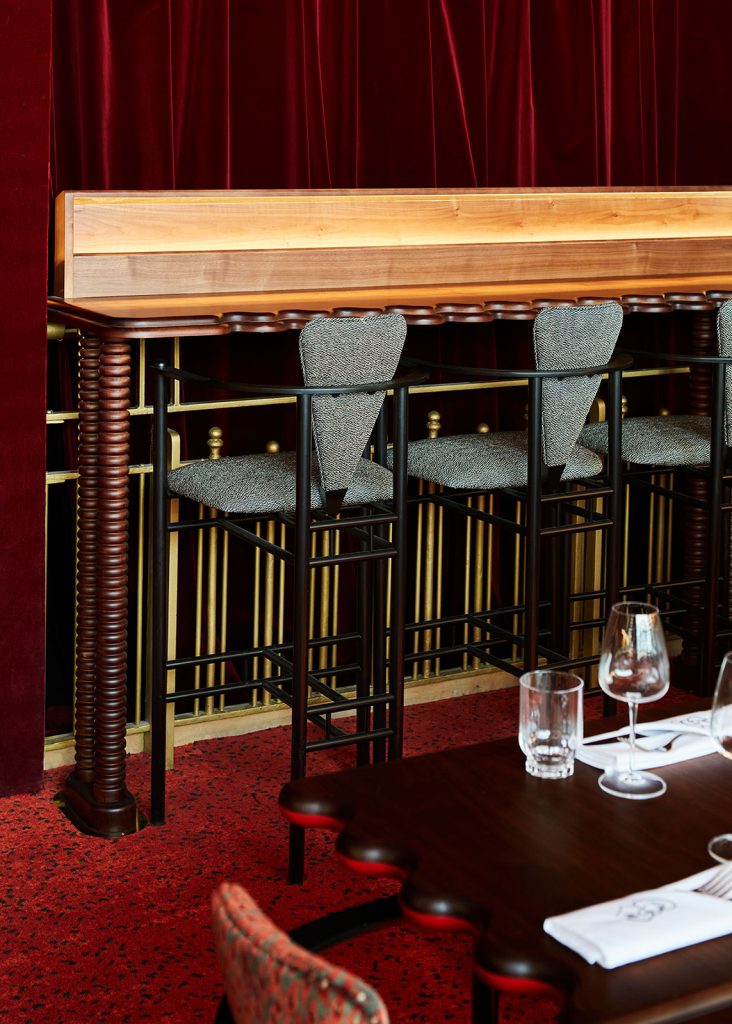 The theatrical elements don't stop there either: Mistinguett is illuminated by a vast, historic stained glass window, which brings light into a room filled with colour, texture and pattern. Deep velvet banquettes are uplit by red neon light, and there are cheetah print carpets, classic wooden tables and sumptuous marble countertops.
A surprise awaits in Mistinguett's bathroom, where a sculptural fountain by artists Caroline Derveaux and Margaux Derhy pays homage to the restaurant's chorus girl namesake.
16 Rue de Clichy, 75009 Paris, France