Historic pieces and several new artworks are on display at BOZAR in Brussels for a wide-ranging immersive show dedicated to Belgian artist Michel François.
The eponymously titled exhibition lives and breathes François's' 'total artwork' philosophy, with the gallery space intended as an 'extension' of his art studio. Sculpture, photography and installation works are all represented in the show, which also includes pieces by artists that have played a significant role in François' career.
Although the works span a long stretch of time – and several mediums – there are recurring themes to be identified, not least of which is the artist's interest in the natural world and its processes.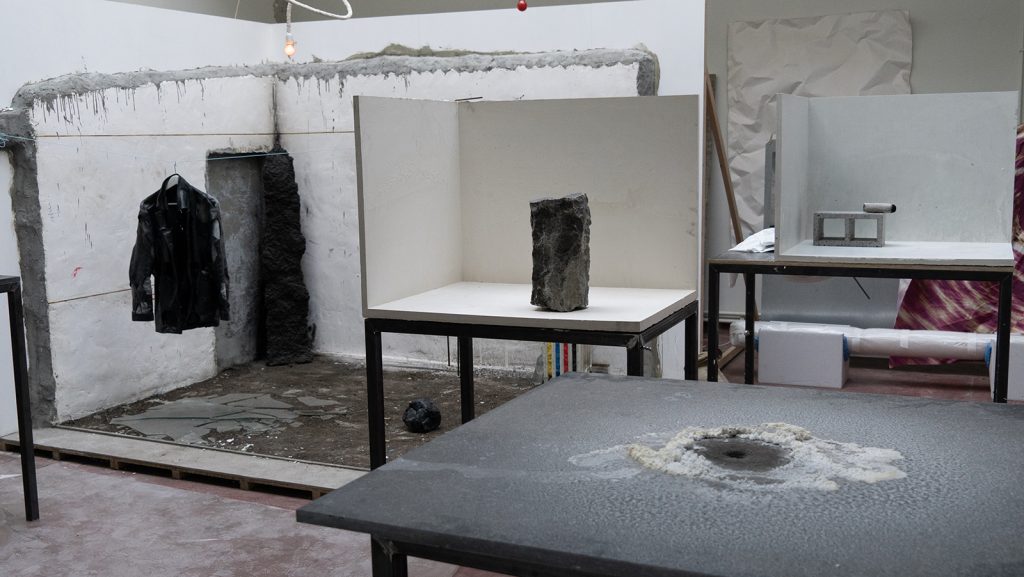 This can be seen in his 1999 Venice Biennale collaboration with Ann Veronica Janssens, entitled Horror Vacui – which saw the pair obscure a room entirely using mist and natural light. It's also evident in François's imagery of bubbling mud and plants studded with polystyrene balls and his pair of yawning stones made in partnership with Douglas Eynon.
The idea of obscuring the artist's hand finds its most explicit expression through François's most recent sculptural creations, which BOZAR says challenge the viewer to 'consider the degree to which the hand of the artist, or chance, played a role in their formation'.
Michel François 'Contre nature' runs until 21 July 2023