This Melbourne home in Fitzroy's Edinburgh Gardens is the ultimate house goal: Olaver Architecture has transformed terrace property into a light-filled 'cabin' with a plant-filled courtyard oasis and roof terrace.
The house's Hawthorn brick facade gives little away from the street, but inside is a beautifully curated experiment in indoor-outdoor living, courtesy of Olaver's award-winning rear extension.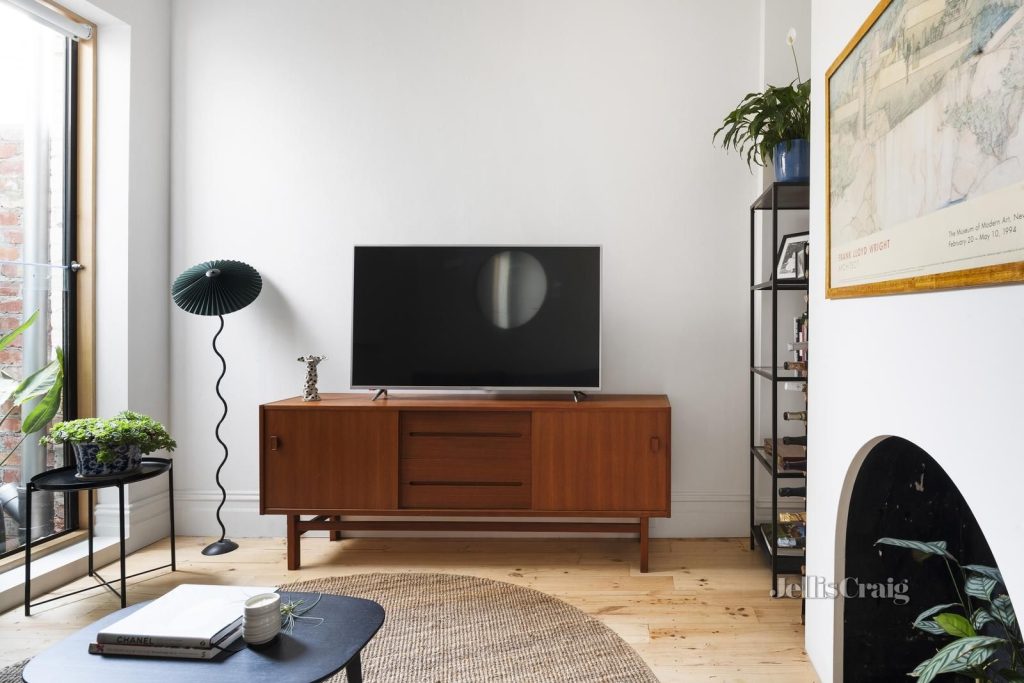 Concrete floors and wooden walls frame the space, which houses a monochrome, all-black kitchen, living room and a dining area that looks onto the leafy terrace. This cocooned courtyard is planted with veggie beds and trees, visible through steel-framed floor-to-ceiling glass doors.
A blackened steel staircase leads up to bedrooms above. Each has tall glass doors that lead out onto the tiled roof terrace, with views across the surrounding neighbourhood.
Spaces are outfitted in tactile materials, from concrete and steel structural elements to timber trims, tiles and brickwork. The result pays homage to the original spirit of the building while elevating it to a new architectural level via space-maximising storage, shelving and cabinetry.
The Edinburgh Gardens home auction opens today (10 December 2021) and runs until Thursday 16 December at 7:00 pm via JellisCraig, with estimates of AUD $2.3m – $2.45m. Explore the Melbourne property in the gallery above.