Beauty comes with age at this storied townhouse in Manhattan's Upper East Side, which boasts the accolade of being its 'most photographed' address.
The Manhattan property is located at 163 East 64th Street. It was built in 1872 by Gold Coast architect John Prague and later reimagined in a neo-Georgian style by architect RD Graham of practice Foster, Gade & Graham, who lived there with his wife Edith.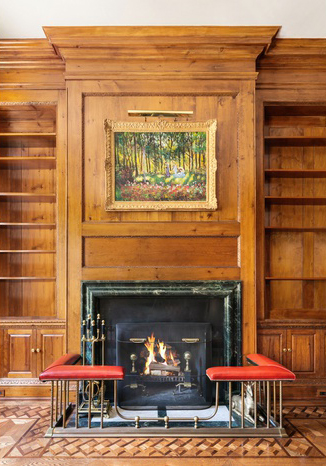 Unravelling across 15 opulent rooms – or 8,000 sq ft – the townhouse is a snapshot of Gilded Age New York, with oversized fireplaces, formal parlour rooms, wainscotting and panelled walls and an original English pine library dating from construction. The 90-ft-deep parlour floor is a particular highlight with its inset parquet floors.
Newer additions to the five-bedroom property include a rooftop garden, gym, modern kitchen, and full-height basement with a temperature-controlled wine room.
Number 163 is still a single-family dwelling while many others on the street have been converted into multi-unit homes, and it's being marketed with 1,325 sq ft of additional air-rights, meaning this Grand Dame comes with a price tag to match its pedigree. Jessica C Campbell and Jaime Richichi of Nestweekers have the listing for $19.5m.