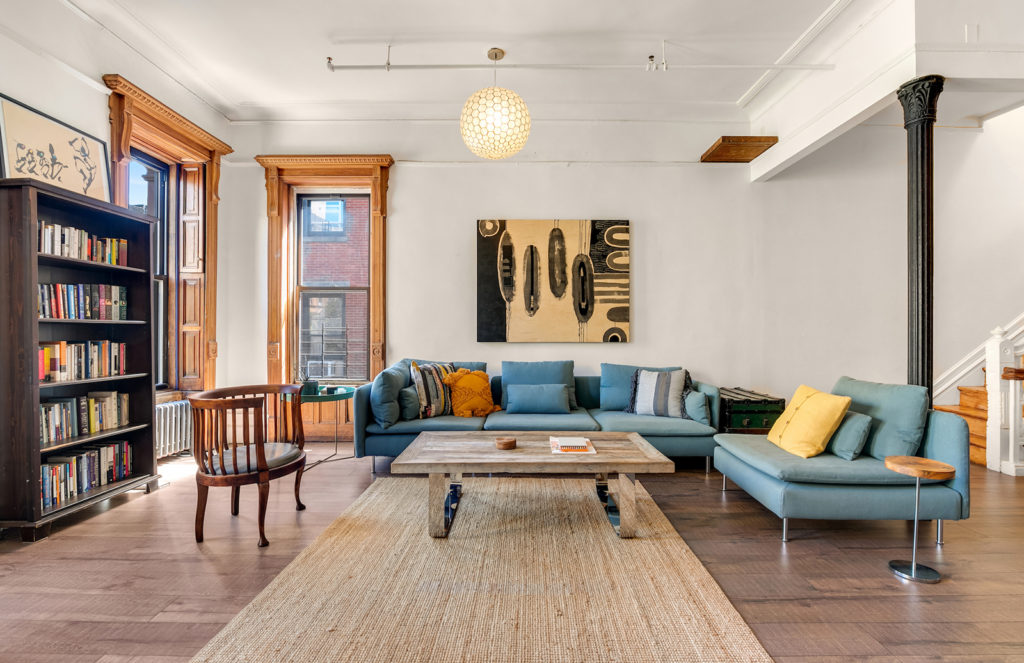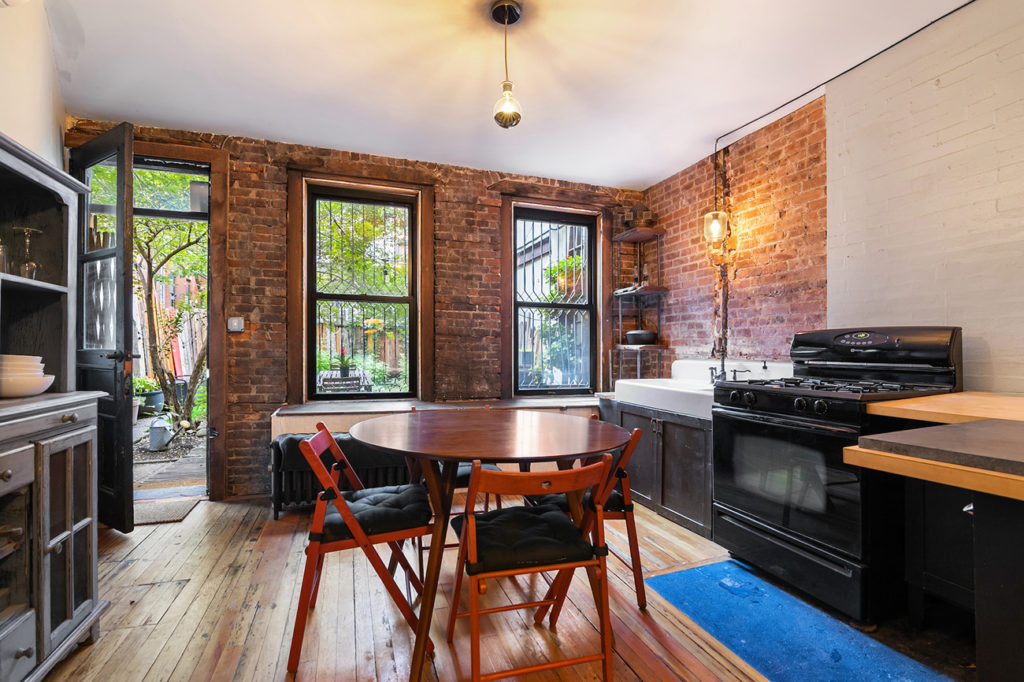 Period features are bursting out of this red brick home in Harlem's Mount Morris Park, which evokes a bygone era of New York.
From its original stone stoop to the grand fluted entrance, the six-bedroom brownstone is every inch a piece of Harlem history. It dates back to 1888 and retains many of its most striking Gilded Age details, including stained glass transoms, moulded stone and wood panelling and mahogany spindles.
The current owners have added their touches as well: a reclaimed 1920s chandelier welcomes guests into the main hallway alongside an antique pier mirror, while the sizeable chef's kitchen has a rugged volcanic soapstone counter.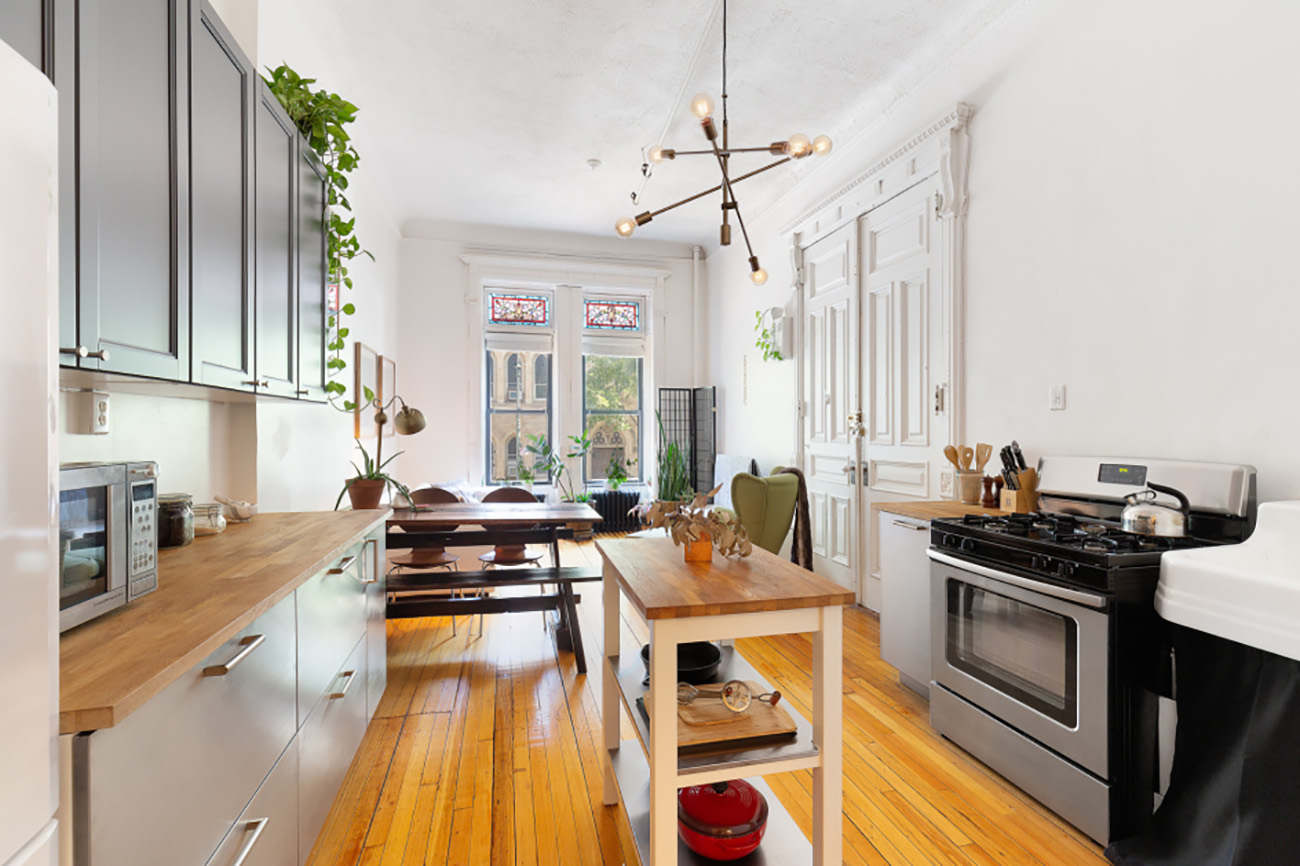 Soapstone is also used in the home's five bathrooms, where it's been cut into hexagonal tiles to complement original fireplaces.
City Realty has the listing for the $4.3m Harlem home, which is 15 mins ride from Times Square and has outdoor space fenced in with timber reclaimed as part of its interior renovations.