It's had its share of ups and downs since closing 40 years ago, but London landmark Battersea Power Station has finally relaunched as a retail, food and entertainment hub.
The iconic Grade II-listed building was designed by Sir Giles Gilbert Scott and had been empty since it was decommissioned in 1975. Over the years, various proposals had been drawn up to convert the Battersea site into flats, an indoor theme park, a football stadium, offices and, at one point, had Rafael Viñoly attached to a plan to add a new 980-ft tower.
The current incarnation is the result of nearly ten years of building work, and – aside from residents moving into new homes in the station – it offers the first chance for people to see inside the building, which has been restored and retrofitted by WilkinsonEyre.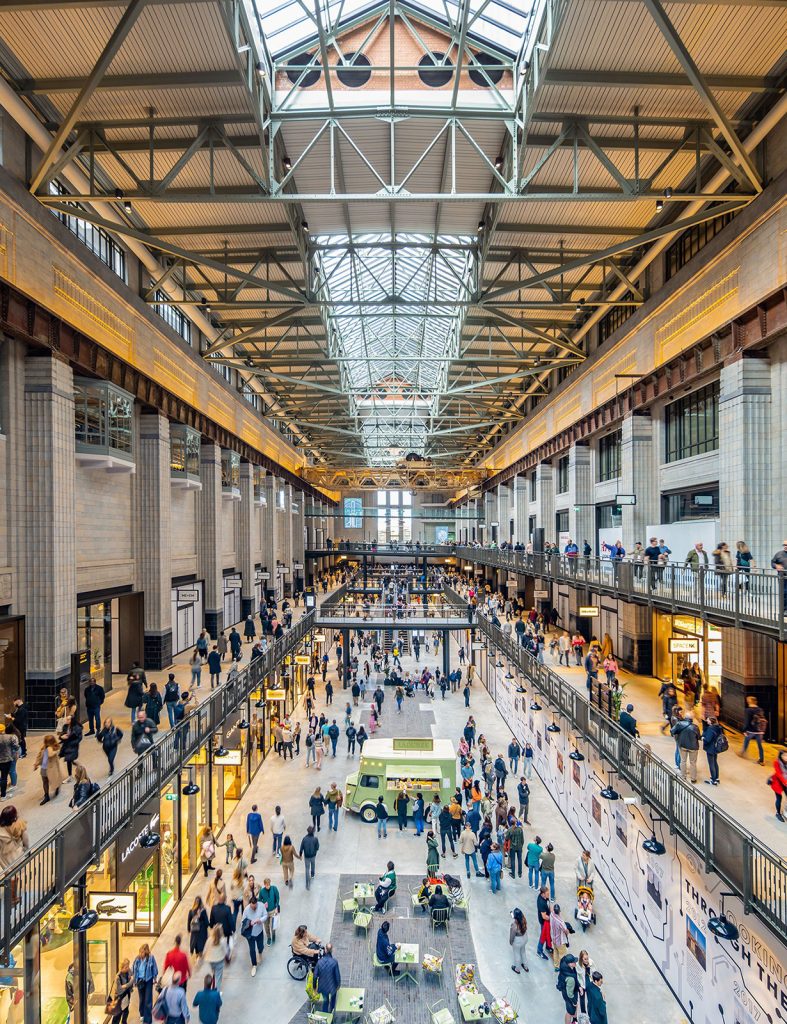 Its two turbine halls are now occupied by glass-fronted retail spaces, while a forthcoming food hall, located inside the former boiler house, will open in 2023. The painstakingly restored Control Room A, which features original switchboards, is sadly only available to those booking events in the space, but there are still plenty of architectural remnants on offer. A rusty crane and gantry system has been kept, while brickwork outlines the footprint of the former turbine on the floor.
Turbine Hall A was built in the early 1930s, and its Art Deco credentials have been polished, restored and reinstated with tile fluted-pilasters and bronze elements encasing the newly inserted shopfronts. There's plenty of innovation on offer, too: the dark recesses of Turbine Hall B (completed in the 1950s and scant of windows) have been illuminated by a series of light tubes that direct the sun from above. Still, the best riverside views can be enjoyed from the top of Batteresea's northwest chimney, which is accessed via a glass lift.