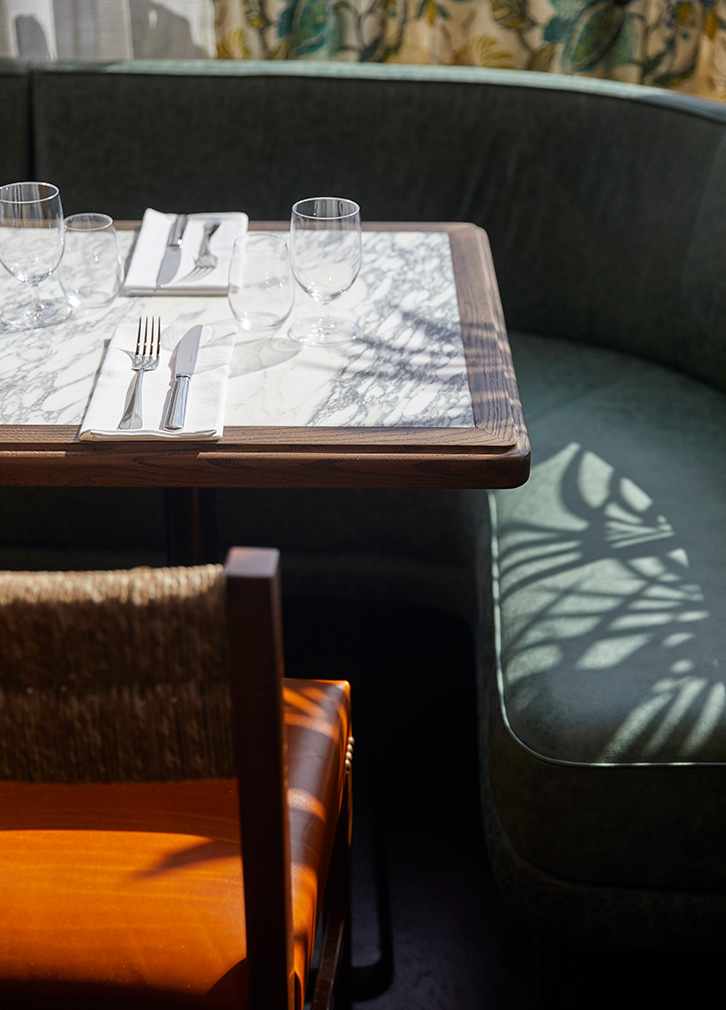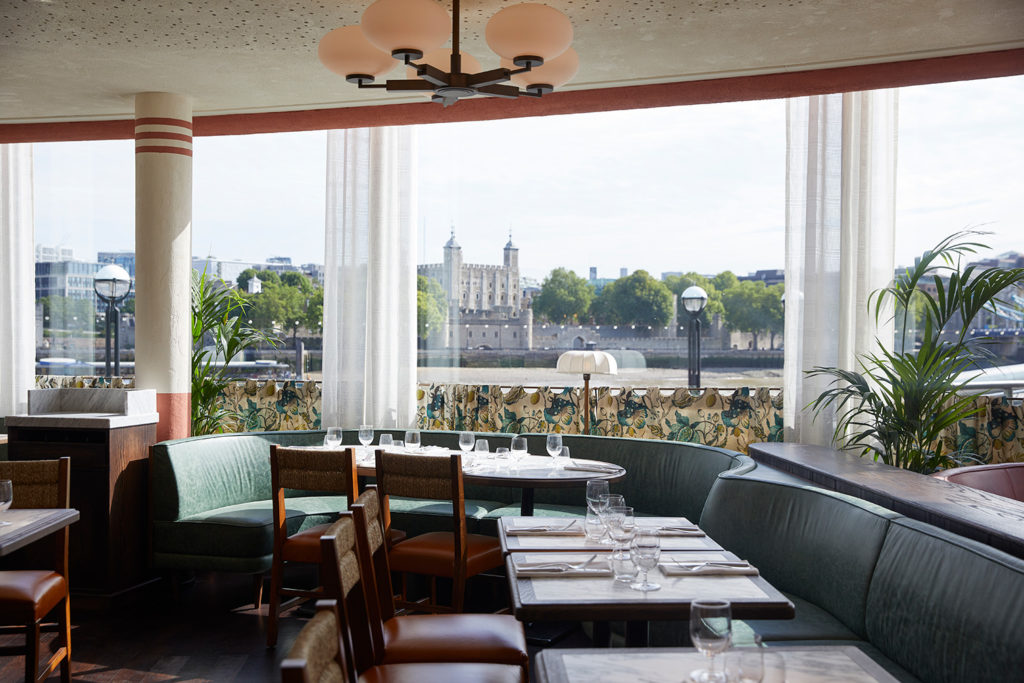 Terracotta tones found in traditional Italian trattorias inspired the warm palette used throughout this restaurant in London's Southwark, designed by local practice Fettle.
Tavolino, which overlooks the city's River Thames and boasts views of the Tower of London, describes itself as a 'neighbourhood' restaurant, despite being situated in one of the capital's tourist hotspots – something that Fettle had in mind during its design process.
'The tourist demographic wasn't the only consideration, as we wanted the space to be equally popular with locals and those who work in the area,' said Fettle director Andy Goodwin, who co-founded the practice alongside Tom Parker in 2013. To do so, they used a combination of robust materials that would cope with high footfall, punctuated with unique, 'whimsical' elements, such as an antique mirror-back counter and paint detailing, that gives it a one-off feel.
Across the interior of the London restaurant, a colour scheme of terracotta and cream is used across the walls, while soft green leather was used to upholster the banquette seating and pink mohair pads feature on the dining chairs.
'We wanted to use a palette that is colourful and vibrant but using natural pastel shades wherever possible,' added Parker. 'We sought to replicate colours found in the natural world, linking the interior to the fresh Italian produce used within the restaurant and its dishes.'
Tavolino, 2 More London Riverside, London SE1 2DB