Sunny-side up doesn't just apply to the eggs at cheerful all-day breakfast joint Cafe Banacado in Stockholm. Its pastel-coloured interiors pay homage to classic Cuban design – with a Wes Anderson twist.
Design studio ASKA designed the interiors using pinks, yellows and creams to highlight the architectural shapes of the space. Combined with tropical plants, and chequererboard flooring, the interventions recall the colourful art-deco infused cafes of Havana.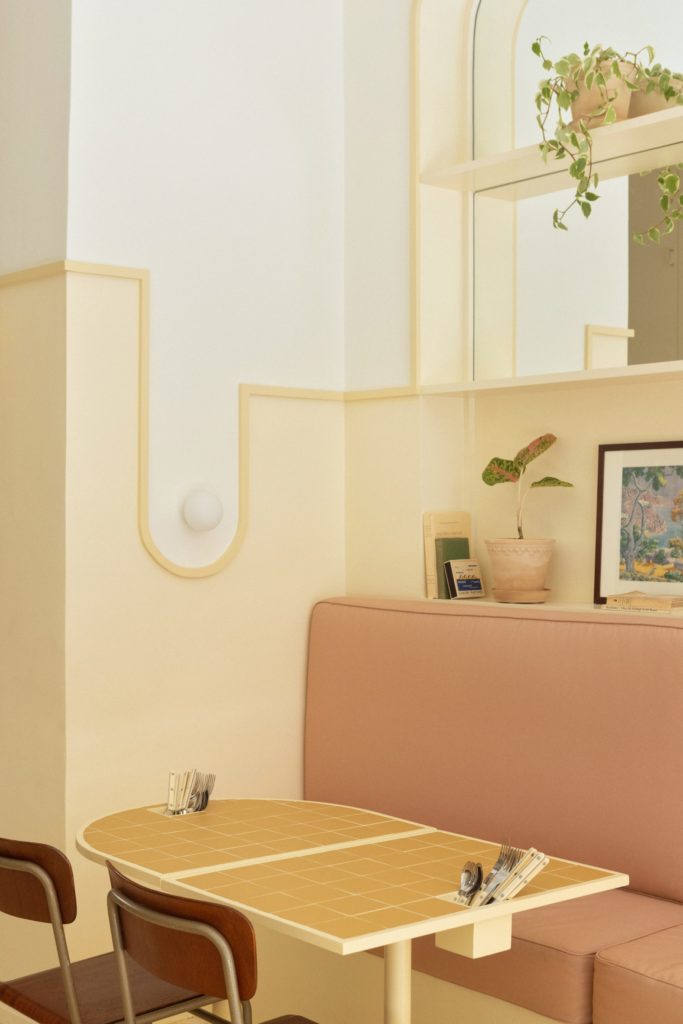 Candy-striped lights introduce a sense of whimsy, while vintage chairs, polaroid pictures and a peg letter board menu add some retro Wes Anderson charm, matched by playful curving arches.
Despite being located in Stockholm, the colour palette creates a warm, sunny feeling inside the plant-based restaurant, which serves up healthy all-day breakfast, including smoothie bowls and overnight oats.
Tegnérgatan 6, 113 58 Stockholm, Sweden