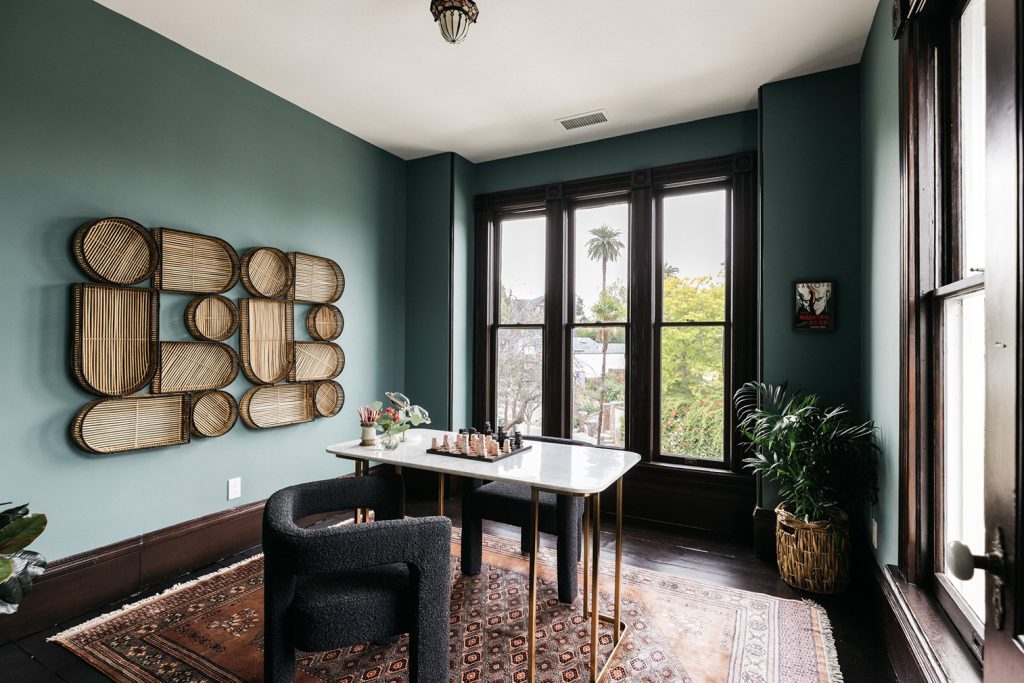 The story behind this Los Angeles property is just as interesting as the architecture: it is purported to be the 'only verified surviving Bunker Hill home in Los Angeles.'
The J.W. Ellis residence dates from 1883 and was an early forerunner to what would become the Good Samaritan Hospital. As the Bunker Hill neighbourhood was razed to make way for redevelopment, the stick-style Victorian structure was painstakingly relocated – not once but twice. (Blog Bunker Hill Los Angeles has a fascinating deep dive into its origins and its relocation.) It's now a fixture of the Angelino Heights Historic Preservation Overlay Zone.
Historic Real Estate LA lists the six-bedroom Los Angeles home for $2.995m. It's been meticulously restored, with carved mantles, pocket doors, stained glass (and bay windows) and door hardware all original.
Systems (wiring, electrical, plumbing, HVAC etc) have been modernised, and the chef's kitchen is custom, with porcelain counters and Douglas fir flooring integrated with the original. Farrow and Ball paintwork hones the period vibe, and bathrooms also skirt old and new with a vintage feel.
Three bedrooms are on the upper floor, and there's also a separate guesthouse/au pair suite with vaulted bow-and-truss ceilings. Take a tour in the gallery.