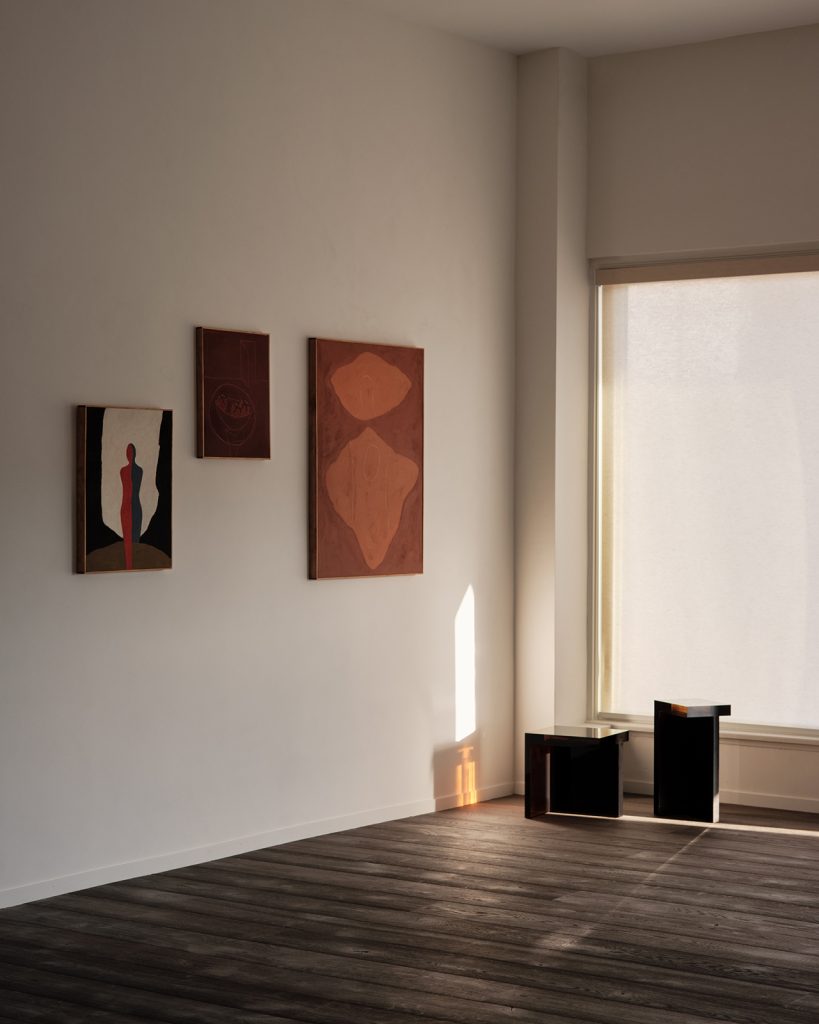 Francis Gallery showcases contemporary art against a backdrop that's subtly influenced by what founder Rosa Park describes as 'Koreanness'.
Located on Melrose Avenue, the arts space offers a beautifully spare experience – all wooden floorboards, white walls and clean lines. But it sets itself apart from the trad white cube aesthetic by embracing Korean aesthetics. The outdoor space is a take on traditional hanok courtyards, and the striking curved wall at the centre of the gallery gestures to the white porcelain moon jars made in the country in the 15th century.
Park, who also runs a Bath outpost of the gallery in the UK, says the space – designed by her in partnership with LA studio BC – was inspired by places of worship, in particular monasteries and chapels. 'What I love about these spaces is their ability to use humble materials in thoughtful ways, and their capacity to imbue a simple, stripped-back space with so much warmth and grounding,' she says.
Francis Gallery LA's inaugural show, Morning Calm, echoes its interior inspiration, featuring work by six artists of Korean descent, who are showing reinterpretations of Korean culture and objects.