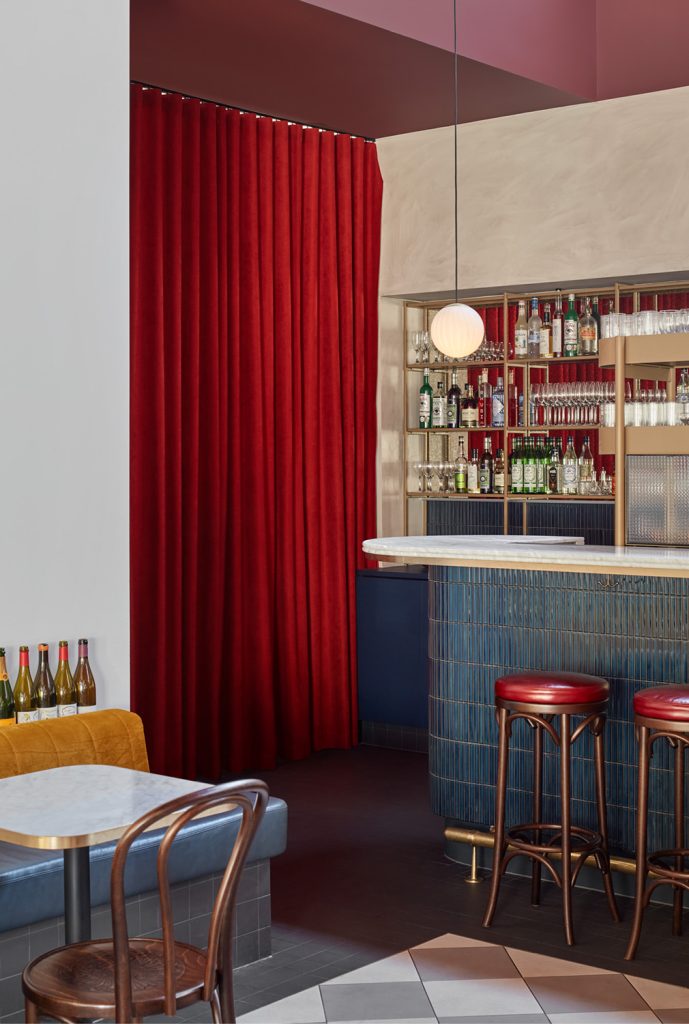 This Perth restaurant is every inch the classic French bistro, from its checkerboard floors to the bentwood dining furniture.
Local practice Rezen Studio designed the East Fremantle space, saying it took inspiration from restaurants in Paris's Saint Germain and New York's Nolita and historic railway stations. Rich colours run throughout La Lune's interiors, from its glossy red light fittings and maroon ceilings to the mustard yellow upholstery and deep blue tiles.
There are plenty of design cues to hint at its Parisian influence as well, not least the classic bistro furniture and marble-topped tables. Rezen Studio has interpreted this more literally with a section of wall art referencing Henri Matisse, the picturesque Cote d'Azur and the modernist works of Le Corbusier.
La Lune's dining space can also be easily rearranged, with long curtains and sliding glass partitions allowing areas of the restaurant to be opened or enclosed as needed. On the menu are all the dishes you'd expect from any self-respecting French bistro, such as steak frites, Niçoise salad and cassoulet, but with a focus on seasonally and locally available ingredients.
73 George St, East Fremantle WA 6158, Australia