While today's student digs can often leave a lot to be desired, in the 1950s, French architect and designer Jean Prouvé was raising the bar for university residencies through mass-production.
Galerie Perrotin Matignon and Galerie Downtown/ François Laffanour's collaborative show, La Cité Universitaire de Jean Prouvé, delves deep into Prouvé's designs for universities, presenting his iconic furniture alongside an intriguing collection of secondary works interrogating the academic world and its environment.
A cult figure of 20th-century modernism, Prouvé was guided by the constructive principle: 'There is no difference between building a house and making a piece of furniture'. His unorthodox celebration of process and material meant he often left the systems of assembly visible in his elegant but practical postwar furniture, combining art and industrial production. This humanistic and functional duality ensured his creations were accessible to everyone.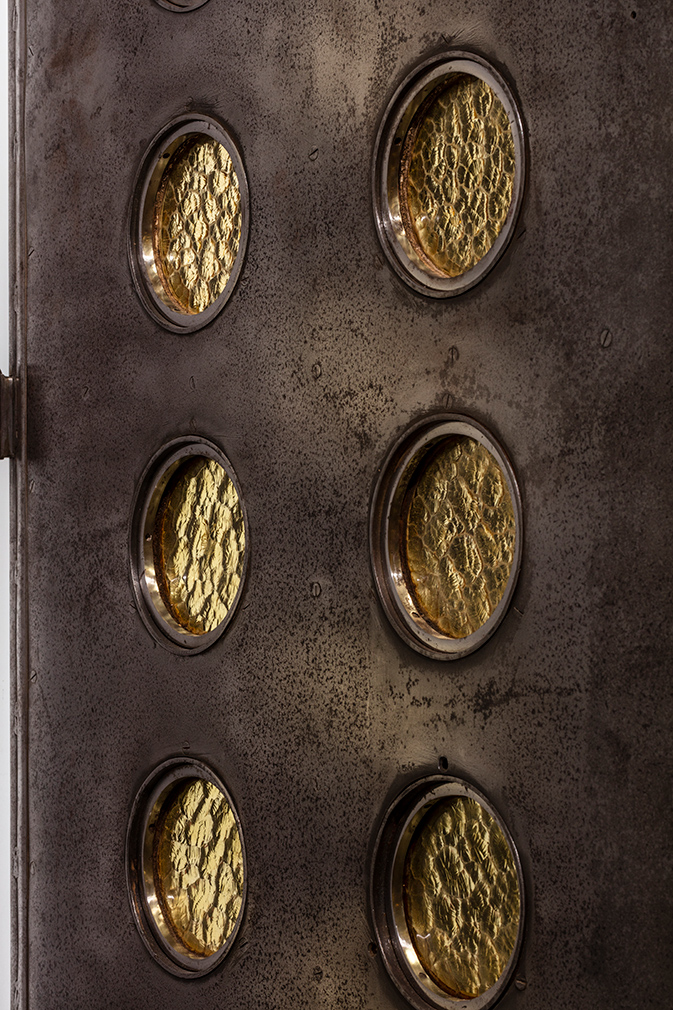 Prouvé's 'constructive principle' and his graduation towards metal work also meant he drew inspiration from various sources, from boat hulls to humble huts and sheds, porticoes, crutches and curtain walls – all of which added to his reputation for innovation.
University residences were the most common type of housing used by French students in the post-war period, which saw the student population skyrocket with the baby boom and the establishment of technical colleges. This urgent need for housing prompted institutions to seek innovative and experimental solutions for equipping university residences.
In 1930, Prouvé designed the furniture for seventy rooms at the Cité Universitaire Monbois – comprising a bed, desk and chair, armchair and shelf made with enamelled metal plates and tubular steel. He returned to this arena in 1952,  furnishing the law faculty at the University of Aix-Marseille.
And between 1954 and 1955, he designed 148 rooms and the common areas and cafeteria of the Jean Zay university residence in Antony, near Paris, alongside several other designers and architects.
Prouvé's 'Antony' series – sets with a symmetrical arrangement of beds, chairs, and desks – would go on to become emblematic of the project: simple, economical furniture that could stand the test of time – and the wear and tear of students.
Prouvés hardy Cité designs are on show at the gallery, alongside a selection of Keith Haring's urban graffiti, Alighiero Boetti's geometric embroideries, and Fernand Léger's landscapes with new forms and works by KAWS and Yoshitomo Nara.
La Cité Universitaire de Jean Prouvé runs from 17 January – 25 February 2023 at 8 Avenue Matignon, 75008 Paris, France