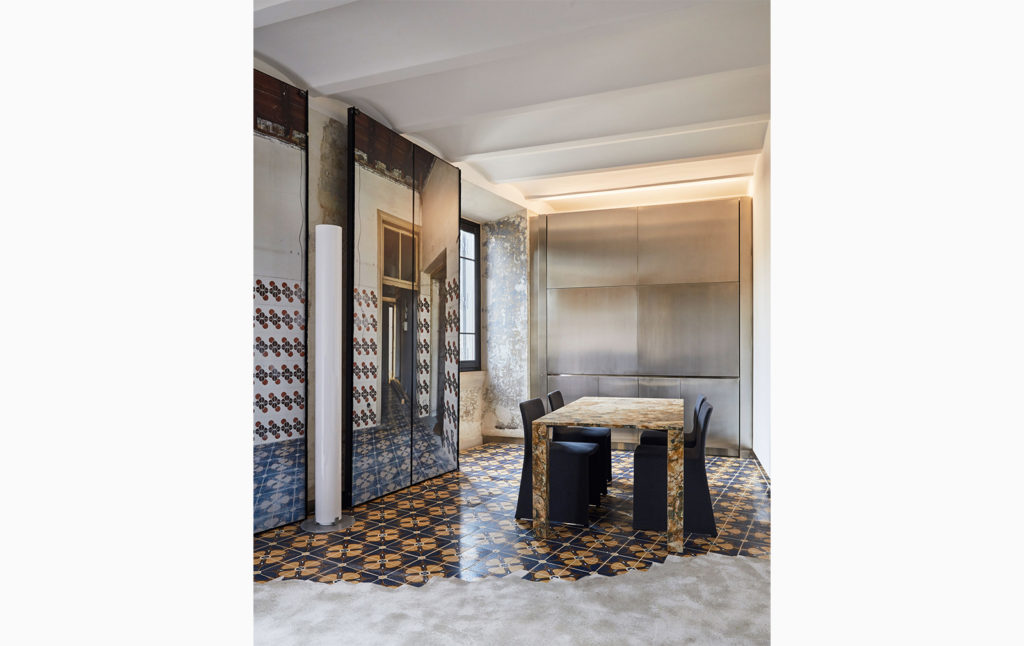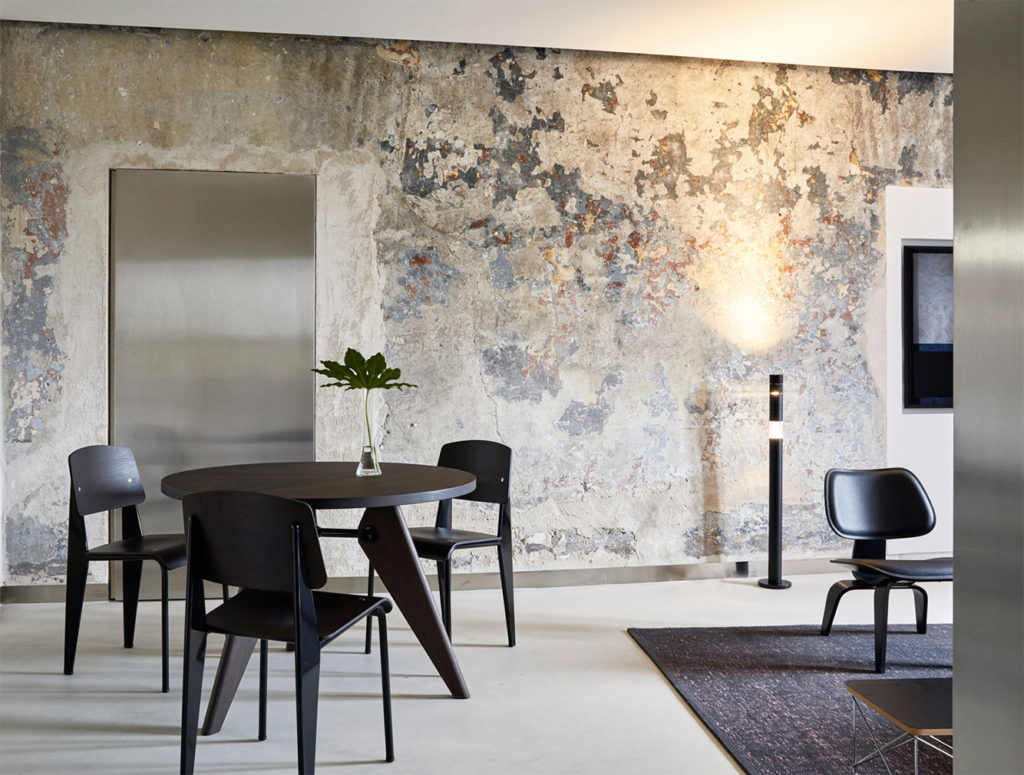 Behind the facade of a 17th-century palazzo, Rome's latest opening heralds a novel hotel experience.
The Rooms of Rome is housed within Fondazione Alda Fendi – Esperimenti, a sprawling five storey exhibition space and cultural hub overlooking the ancient Arch of Janus. Sandwiched between the art spaces and rooftop restaurant are 24 unique serviced apartments with interiors designed by Jean Nouvel who blends the existing architecture with bold colour intervention, elaborate tiling and sleek, minimalist furniture.
The Rome apartments are run by Room Mate group founder Kike Sarasola, and what they lack in traditional hotel amenities (such as room service) they make up for in the surrounding spectacle.
Rates start from €250 per night and guests are welcomed by an enormous resin rhinoceros at the door – a nod to the traditional name of the building. In December the gallery space will be occupied with Michelangelo's statue 'L'adolescente' on loan from St Petersburgh.
Via del Velabro 9, Rome
Read next: How the 'post-cool' hotel wants to expand our minds