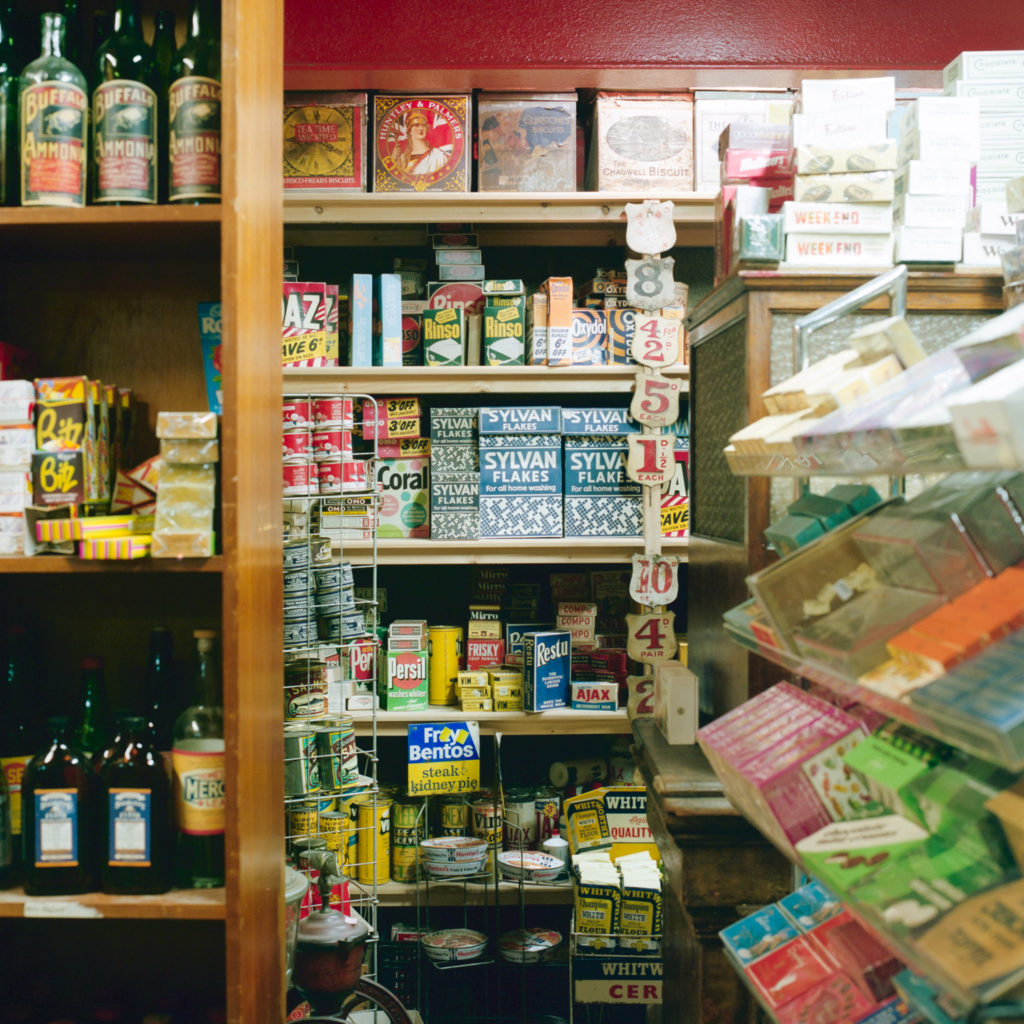 They say the successful drama is one that completely suspends belief, offering a fictional world so immersive that the audience forgets the real one.
This is particularly important in historical dramas, where any inaccuracy – be it glaring or minute – will be spotted by eagle-eyed viewers, immediately shattering the illusion so painstakingly created by the set designer, art director, prop makers and director in the process.
These storytelling aids are an essential though often unsung element of production and are the star of photographer Jasper Fry's series and exhibition, Prop Houses.
Often tucked away on industrial estates or hidden by the anonymous facade of a brick warehouse, prop houses are 'cabinets of curiosities', each with niches and quirks that set them apart from their rivals. Fry spent months visiting London's prop houses, documenting their ever-changing displays and making discoveries along the way.
What gave you the idea for the photography series?
Jasper Fry: My wife Imogen is a prop buyer for films, so she's constantly in and out of these prop houses. Now and then, she'd send me photos of interesting corners she'd stumbled on. The pictures always intrigued me, and I wanted to see these places for myself. Prop houses are conveyor belts, with objects constantly being rented out and coming back in, meaning no space is the same from one week to the next. I couldn't quite believe that these warehouses I'd driven past many times were housing such evocative and multilayered spaces.
How did it evolve into the show?
The more time I spent in these prop houses, the more I was impressed by how much thought and detail went into some of the displays, despite how transient they may end up being. It made me aware that I'd like to apply the same sort of consideration to the way my photos are displayed – having a physical exhibition where I can experiment with the size and placement affords me more autonomy. I want people to get a bit lost in the show; the prints will be a bit all over the place, just like the prop houses themselves.
Tell us about how your interest in the objects themselves shifted during the project.
I have been buying and selling objects and antiques via our Instagram account Eggs Casino for about a year now (started as a pandemic-induced side hustle!) Seeing all these prop houses has opened my eyes to the range of objects and furniture that people might want in their homes. The focus for the past ten years or so has been so much towards the mid-century modern style – I think and hope there might be a lean back towards a more craft-lead approach to design.
Were there any 'discoveries' you made along the way?
At every turn! That was the lovely thing, just wondering through these vast warehouses, unaccompanied, not knowing what I would find down the next row of industrial shelving or dusty room. Also, the sheer variety of [prop houses out there.] Some specialise in specific periods of history or profession, whereas others are broader. Many have whole rooms dedicated to the most unexpected things, from ketchup bottles through the ages to Jacobean dining chairs.
You shoot on film: what is it about the medium and style of working that you prefer?
It's a way of working that seems to fit well for me. People can get overly romantic about film; I don't think it really matters what you shoot with. Personally, I like the pace it forces you to work at: it slows you down and makes you consider every frame more closely. Hopefully, there's an element of that care and attention that comes through in the work.
Why did you choose Act One as the exhibition venue?
Many of the prop houses in and around Acton, so it seemed a perfect fit. The venue is a new volunteer-led community cinema and exhibition space, which used to be an old public library. When I first visited, I was blown away by the space: it's a Grade II-listed Victorian building, bang on the high street, with high ceilings and huge arched windows. Spaces like this don't come around very often, and I feel incredibly lucky to be the first-ever exhibition here.
PROP HOUSES is on show from Friday 27 August until Sunday 5 September (10 am-4 pm daily) at Act One Cinema, Acton High Street, London W3 6NA