AMO has covered the walls and furniture of Jacquemus's Paris store with fluffy white cushions and plump pillows – a reference to the textile heritage of Provence.
The Jacquemus store is located at Galeries Lafayette in Paris. It is the latest to be designed by AMO's Ellen van Loon and Giulio Margheri, following their design for the brand's Selfridges outpost in London. That space adopted a singular material for its design with shelves, walls, display plinths and tables all decked in Terracruda clay shades drawn from the South of France, where the Jacquemus founder Simon Porte Jacquemus originates.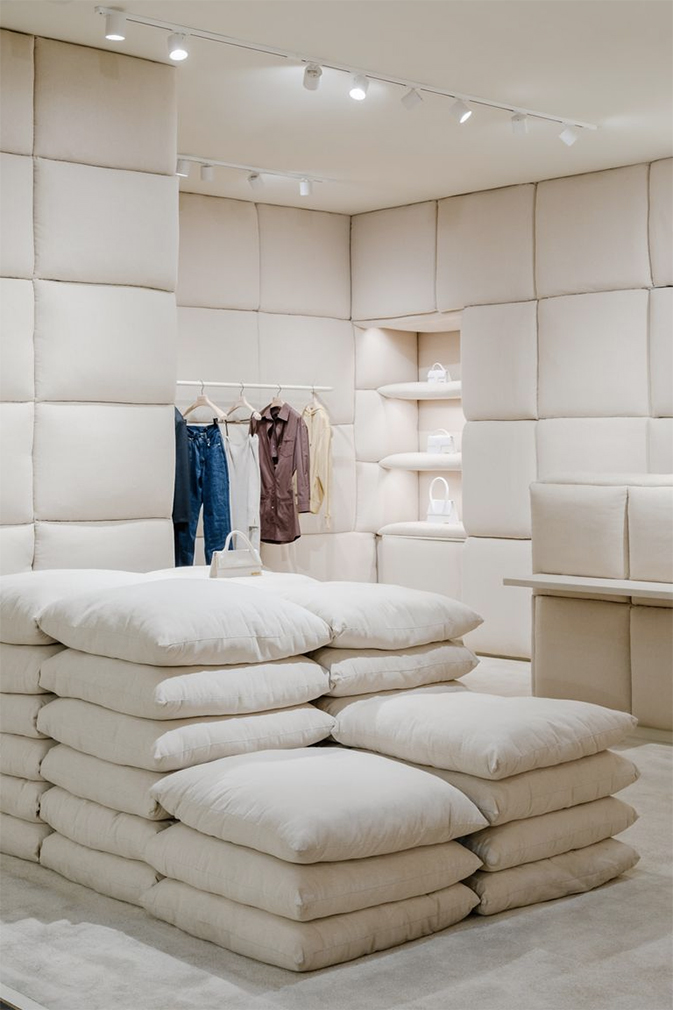 They've adopted a similar ethos in the French capital, but this time, whimsical white pillows nod to the textiles produced in the region, honing a relaxing vibe. A curation of garments adds colour to the otherwise all-white retail space, with customers encouraged to linger on mounds of giant pillows, which double as a seating area and display.
AMO will reveal its third store for Jacquemus at Harvey Nichols later this year.