Swiss architect Pascal Häusermann was among the first to experiment with spraying concrete onto metal frames to make his signature, organic-inspired structures that blurred the line between architecture and art. Palegre's ceramic workshop in the Rhone Valley is a prime example of this innovative approach, capturing views of the river and Ardeche hills through its bulging, globe-like windows.
The 100 sq m structure is the ceramic workshop of Palegre and was created by Häusermann and Claude Costy as a multi-use space for production, storage, exhibition and sale. There's no right angle to be seen inside the organic-shaped structure, whose rounded bay windows offer inspiring panoramic views across the building.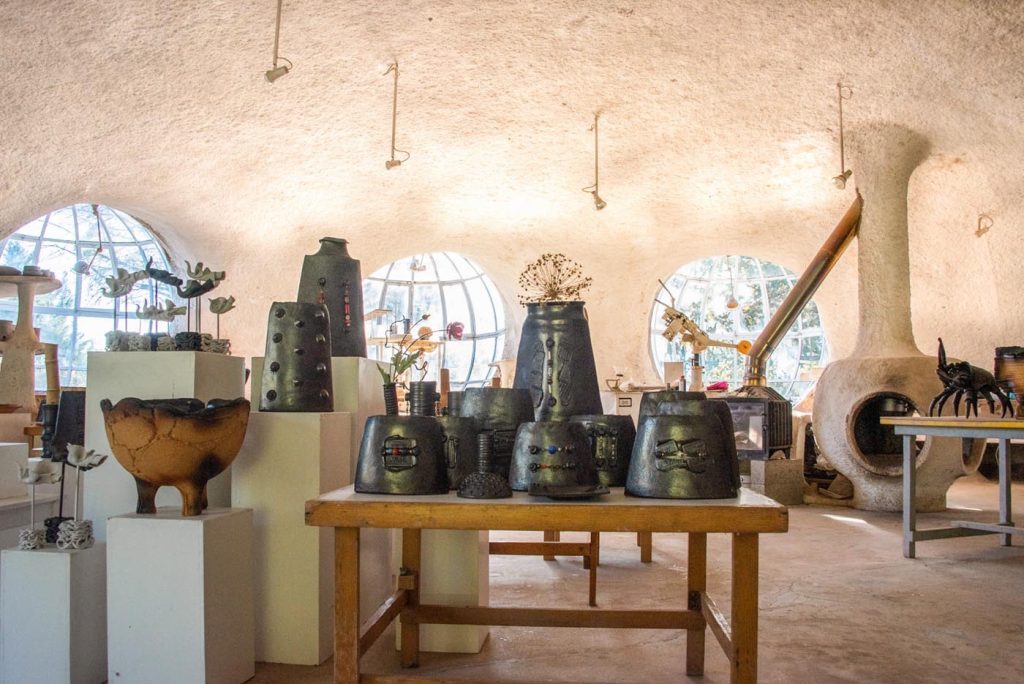 Because it was purpose-built for ceramic production, the building has built-in furnaces, platforms and sinks that are integrated into the concrete fibre of the building. Other bespoke elements include resin doors made by Jean-Paul and Suzy Brunet.
The remarkable building is now for sale via Architecture de Collection for €740,000. It sits at the top of Ponsas and is well placed for nearby cultural events in the region –just 20km from the Palais Idéal du Facteur Cheval in Hauterives and 45km from the Gallo-Roman city of Vienne and its jazz festival.