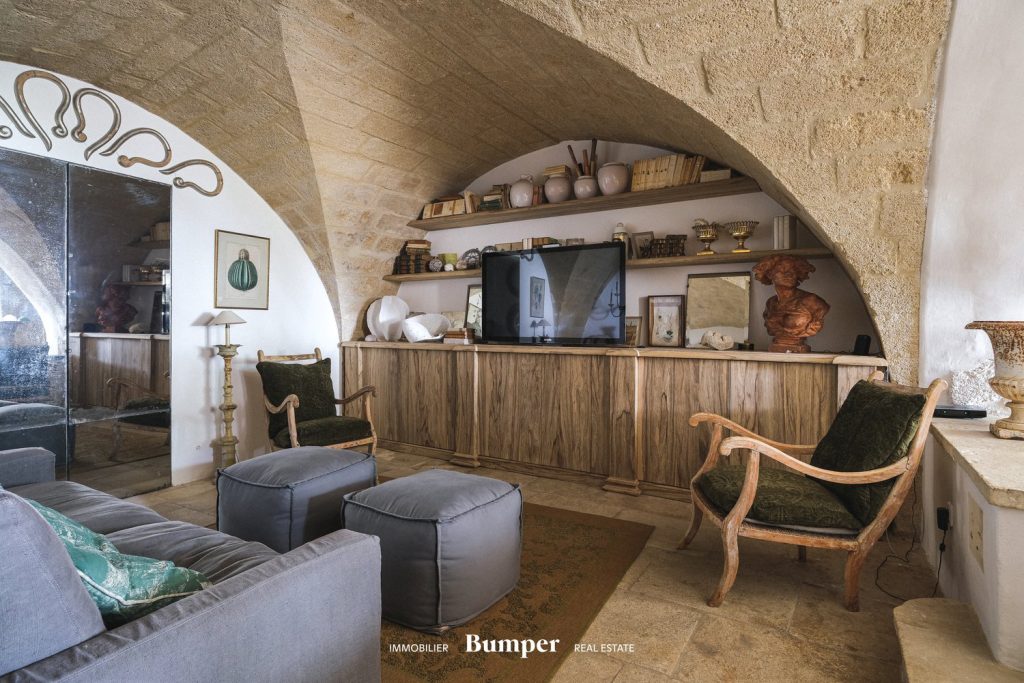 This Occitanie property in southern France is described in the listing by its fragrances, boasting notes and 'of incense and fig'. However, its rugged stone walls and vaulted ceilings are just as evocative as its postcard-worthy gardens, its interiors brimming with texture and tone – and seemingly ripped from the pages of a design magazine.
For sale via Bumper for €3.5m, the 400 sq m French property is nicknamed Flora for its bountiful gardens and sits at the heart of a village near Uzès in the Gard department. Its botany-loving owners have renovated it from heel to toe, mixing old and new three levels of living spaces that reveal themselves like a series of light-filled stone vaults.
The living room has barrel-vaulted ceilings and floor-to-ceiling French doors that open onto a breezy terrace. Down the steps, shrouded by hand-laid stone walls and fragrant bushes, is a swimming pool with landscaped gardens beyond.
There are dozens of species of trees planted around the property, lawns, and an old glasshouse that feels frozen in time.
Back inside, rooms look straight from the pages of an interior design magazine, with waxed concrete and old tiled floors, timber ceilings and stone fireplaces featuring throughout. The ground floor encompasses a living room and serene kitchen space that opens directly to the outdoors.
The interior stylings is a master class in modern French rustic, with layered textures, natural materials, white sofas and upholstery – and a touch of gothic romance too via wrought-iron railings, gilded chandeliers, Louis XIV style furnishings.
Take a tour of the five-bedroom Uzès property in the gallery above.