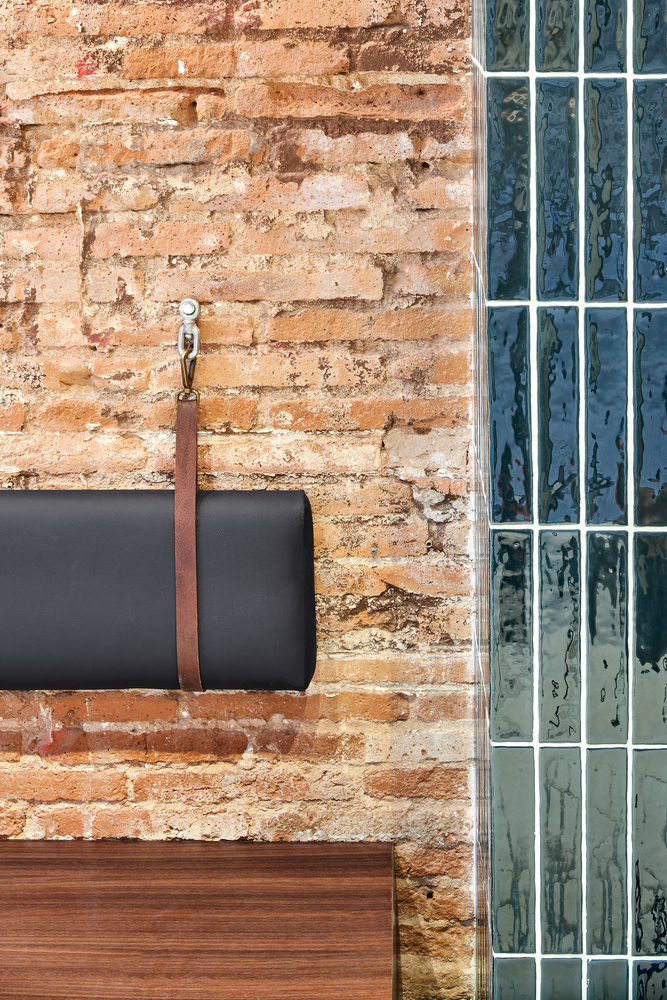 Architects peeled back the layers of this Barcelona restaurant to reveal original beams and brickwork – celebrated alongside modern interventions.
Liat Eliav design studio oversaw the refurb of the Nina Barcelona, aiming to leave the traces of its past 'exposed and raw'. The end result is a modified take on the industrial aesthetic, with chrome pipes and lighting strips contrasting the older, more weathered materials of the restaurant.
Light spills in through huge arch-shaped windows, highlighting the new black-and-white terrazzo tiles and freshly poured concrete floor. Lastly, the studio introduced colour in the form of glossy green tiles and a semi-circular, pastel pink bar, finishing it all off with a mix of wooden and steel furniture and brass-wrapped marble tables.
Guests that get a spot next to a window can watch the city go by outside while waiting for their tapas to arrive.
Carrer de Marià Aguiló, 50, 08005 Barcelona, ​​Spain