Le Corbusier's influence is clear at the brutalist bungalow home of Belgian architect A W Robert Janvier, which is seeking 'a second life'.
The flat-roofed three-bedroom property is located in the Schilde municipality of Antwerp and was completed in 1975 by Janvier and his wife. It's for sale via ArchitectenWoning with the price on application and the architect hopes it finds a like-minded buyer who can appreciate his austere machine for living.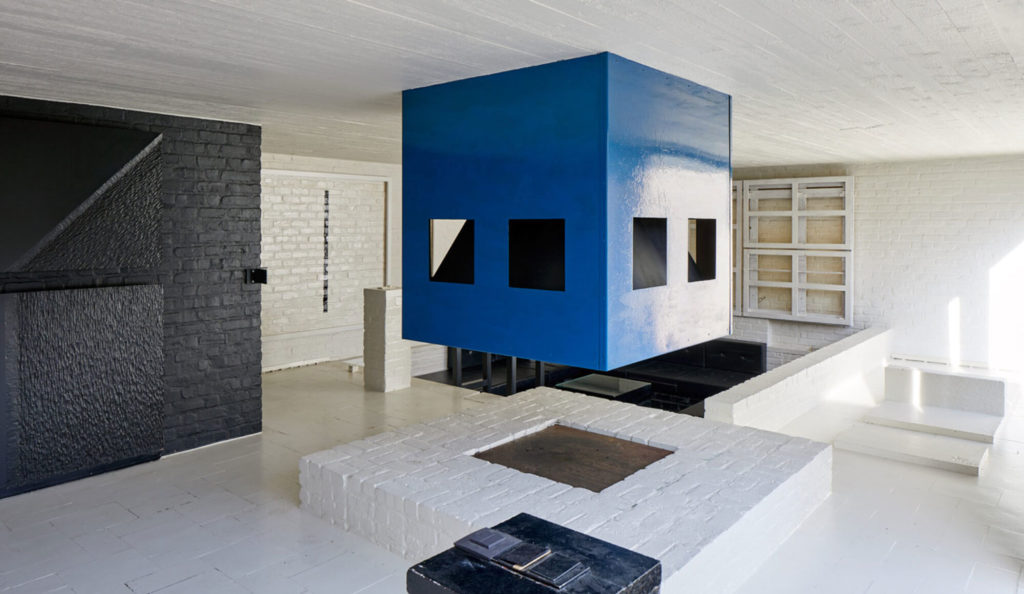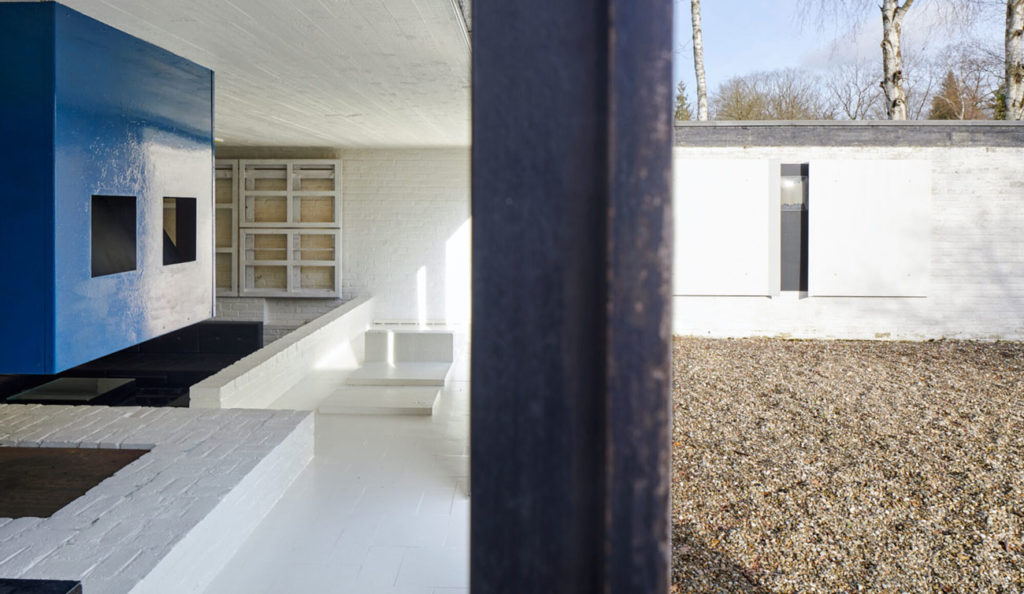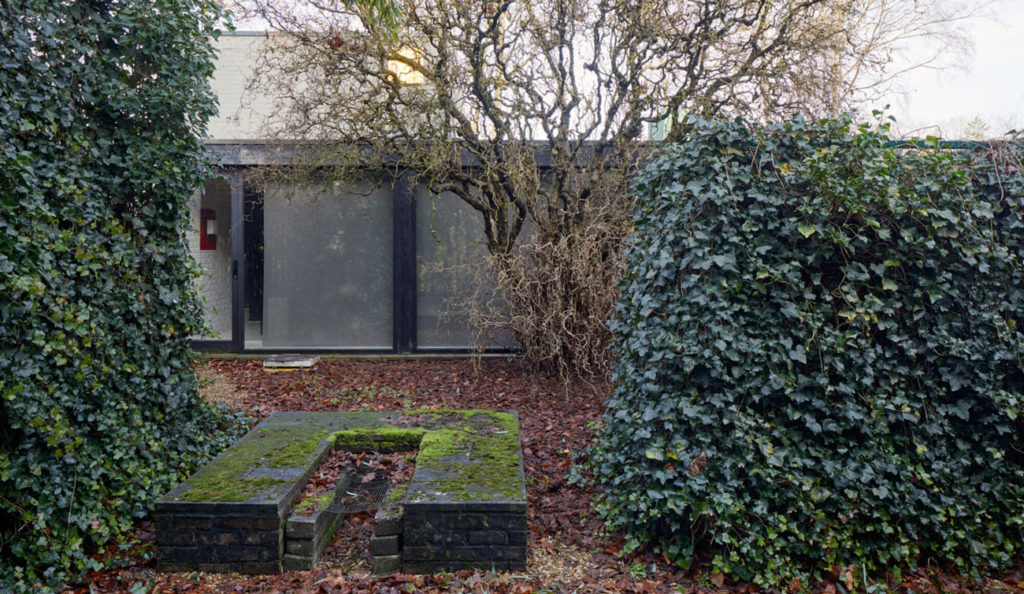 'I think only people who like architecture can be interested in this house,' says Janvier. 'Normal people will never buy this. A house without interior doors and with a stone interior? Not an ordinary person who likes that.'
Conceived as an 'architectural ecosystem' it follows the 'less is more' approach to the limit. Cupboards, beds, seating and the kitchen elements are all builtin stone but there are no superfluous additions, no plasterwork or extraneous furniture. Minor concessions? Brickwork and floor slabs have been painted in a bright white, while a bright blue fireplace takes centre stage in the living room. Floor-to-ceiling glass panes peek onto the Antwerp property's wild garden at the rear.
The 1970s house is being marketed as a renovation project, though the agent suggests it just needs minor work – and a buyer who appreciates its brutalist beauty.