Architect James Davies of Paper House Project turned this once derelict warehouse into a tranquil double-height home behind one of Hackney's busiest streets.
Dalton House in Stoke Newington was completed in 2016 as his own home and saw the young architect solve a series of spatial conundrums to create a light-filled dwelling. These problems included the fact the building was landlocked inside a residential courtyard with difficult access.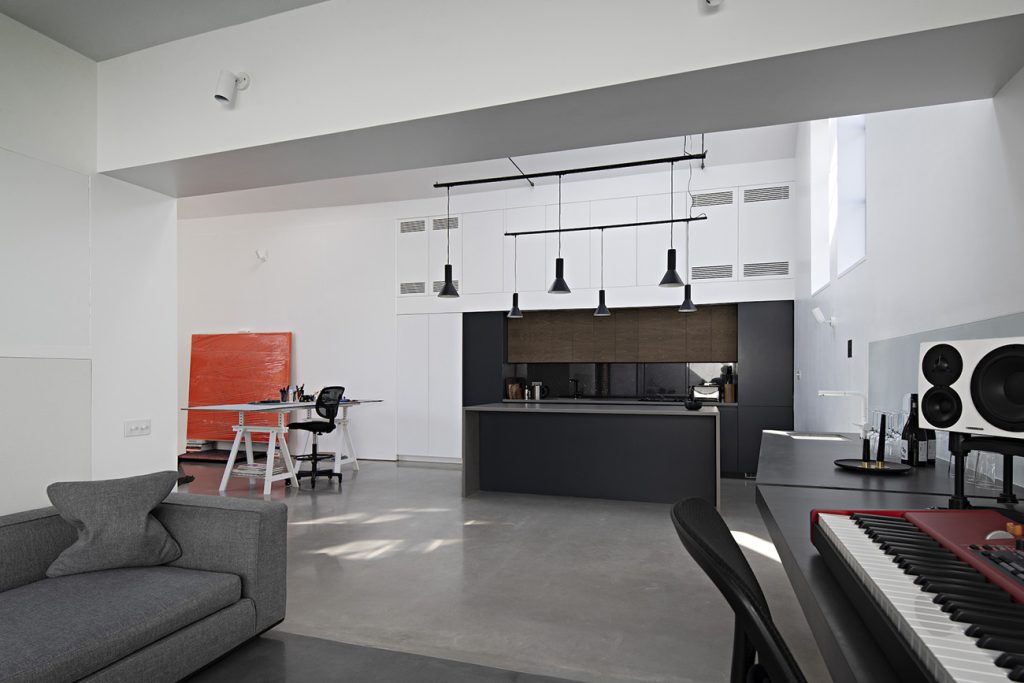 The warehouse's brick facade was restored, while new industrial interiors pay homage to the building's original purpose, with the double-height living room acting as a hub around which the design unfurls.
Towering A-frame trusses supporting the new slate roof, carving space for a master bedroom on the upper level.
New steel-framed windows and doors heighten the industrial aesthetic in collaboration with a polished concrete floor and a bespoke kitchen with black marble and oak front doors. Elsewhere, spruce has been to fabricate the staircase, adding texture and range to the London home's rich material palette, influenced by Davies' affection for the Tate modern's Turbine Hall.
The Stoke Newington property is offered for sale via The Unique Property Company with a guide price of £1.5-£1,6m. And according to the agent, Paper House Project's original design has been further modified by the owners who have 'stretched the entertaining space, crafting an alcove to the rear, leading directly to a private courtyard through telescopic sliding doors.'