This former factory building in Wood Green has been fully refurbed by designer Max Lamb and jeweller Emma Holt – and their influence is evident in everything from the cork flooring to the Marmoreal marble bathroom.
The pair searched high and low for two years before finding the north London warehouse, which dates back to 1906 and was originally used for manufacturing water fixtures, and then as a mosque. Although the building was in what Lamb calls a 'depressing state' when they bought it, Lamb and Holt quickly set about transforming the space.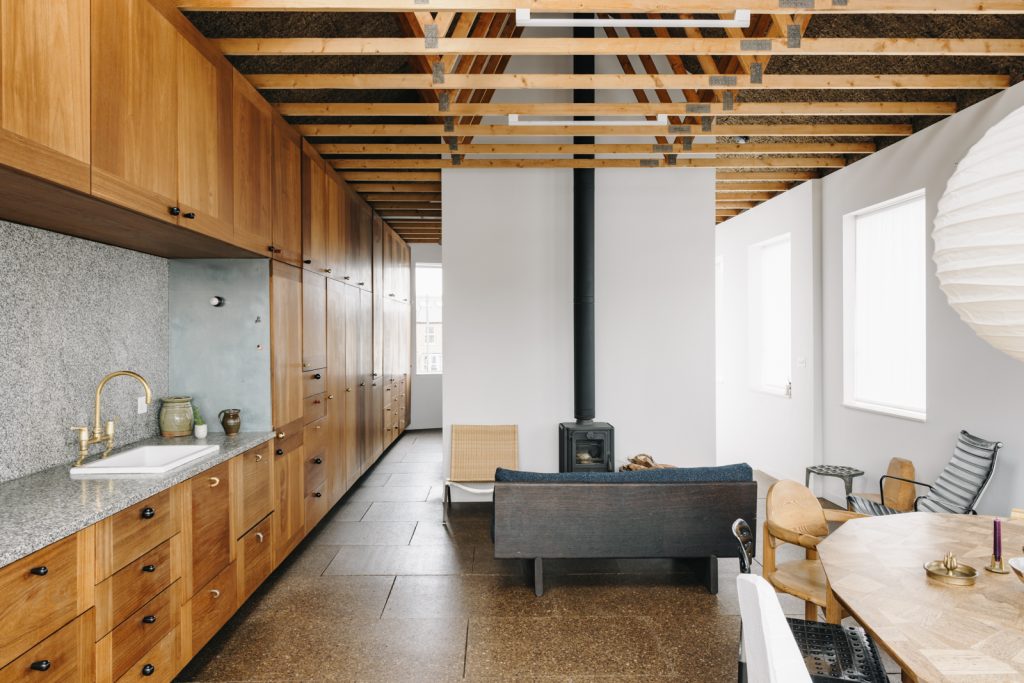 The pair stripped back the factory's ceilings to expose the underlying beams and installed a cork staircase and flooring, as well as a new skylight. A studio space is located on the ground floor, which leads to a living space and iroko wood kitchen, as well as a bedroom and bathroom.
Lamb and Holt have used natural material for the converted warehouse, installing Cornish granite worktops and splashbacks – sourced from a quarry Lamb had worked with – pink marble, and a prototype of his engineered Marmoreal stone. In a nod to its factory past, the property has water fixtures by Barber Wilsons & Co – the same company that previously used the factory.
The Modern House is listing the London property for £750,000.