Spot the entrance to this secret London holiday home, which is inspired by the humble shed and hidden by a garden wall.
The Gouse is the latest project by designer Marta Nowicka and takes its name from the dilapidated garage which previously occupied the quiet garden plot in Hackney's Dalston.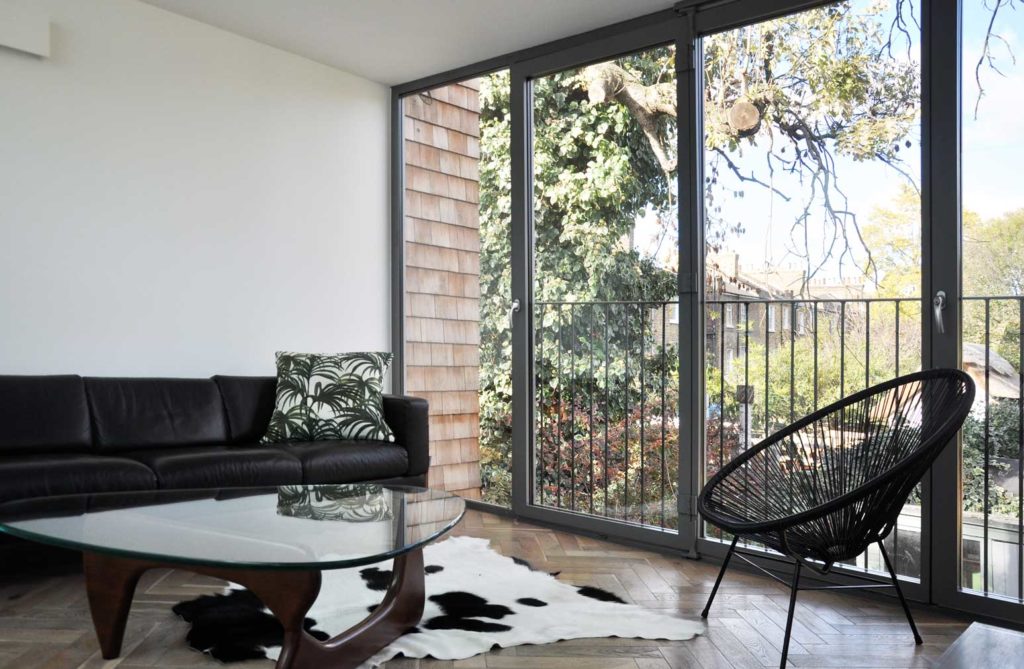 Asbestos-ridden and beyond repair, the garage was demolished and its 45 sqm slice of land turned into a light-filled holiday home, now available to rent via DOM Stay & Live for a maximum of three months, with price on application.
'When you're working with an existing building, there's always a story,' says Nowicka of the project. 'Here there was nothing, so I created a narrative around the concept of the 'end of the garden'; that you'd find a shed – and the objects you'd find within it.'
The three-bedroom rental property is clad in tawny cedar tiles which are inspired by a nearby ash tree and help bed it into its urban garden setting.
The Gouse's interior material palette is similarly evocative. Terracotta, parquet flooring and rusted metals elements are all drawn from objects you'd find inside a garden hut, while a living wall ascends the height of the home, drawing the outside in. Its slender staircase meanwhile is reminiscent of a ladder.
Take a tour inside…
View this post on Instagram
Read next:  This green-hued London warehouse loft by Chan and Eayrs is our property of the week