Chilean-British practice Ampuero Yutronic designed this blackened holiday home, which sits in the shadow of the active Villarrica volcano.
Casa Hualle riffs on its dramatic setting in the Araucanía Region. Its dark timber facade nods to the volcanic stone native to the region and traditionally used to build houses, while its imposing rectangular volume has a steep angular roof at one end, inspired by the pitched roof sheds that dot the area.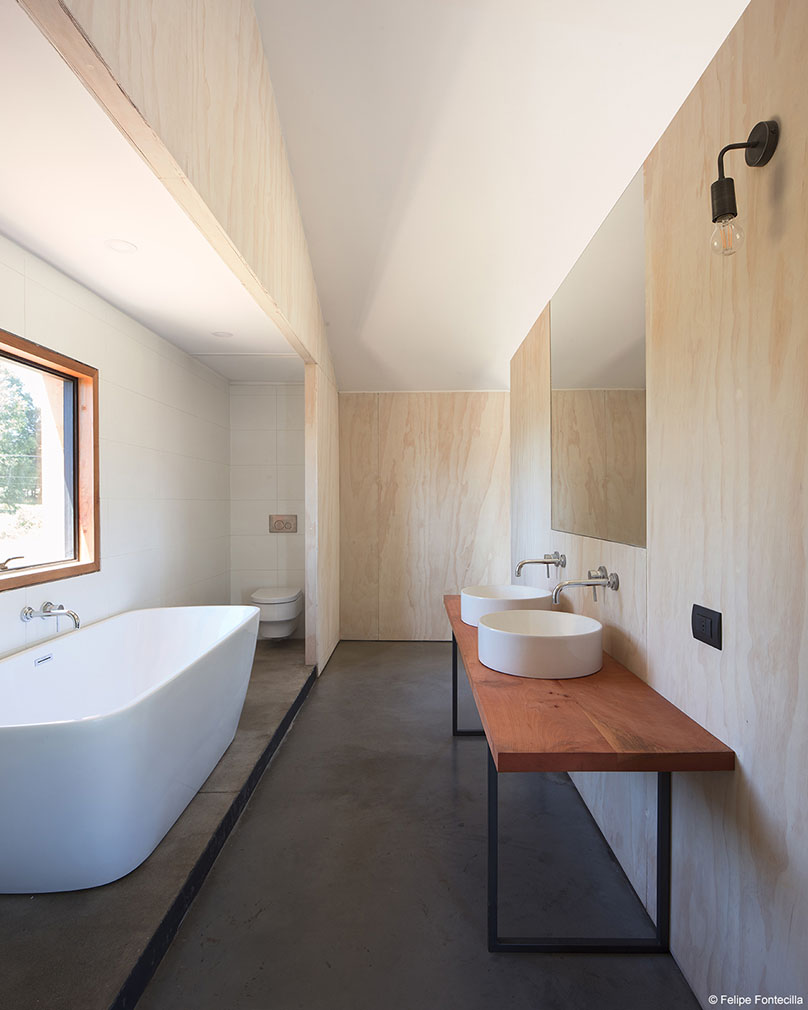 Ampuero Yutronic has deliberately contrasted the interiors of the Chilean holiday home to the blackened exterior, using blonde plywood walls and light concrete floors. Large, rectangular windows of varying sizes across the property frame mountain views and break up the uniformity of the building's facade.
On the ground floor, a double-height kitchen and living room act as the heart of the holiday home – available to rent via Boutique Homes from $500 per night. Cupboards have been discreetly hidden behind plywood walls, maintaining the house's pared-back, minimalist look.
A plywood staircase leads up to the master bedroom suite and a studio, while two more guest bedrooms can be found on the lower level.
Read next: All-star cast of designers relaunch Stockholm's Nordic Light Hotel