Located in the heart of Hudson's historic district, this handsome late Victorian building blends old and new across its freshly restored interiors.
Hudson is home to a swathe of 19th-century architectural styles that point to the New York city's boom as a 'factory town', home to a growing wealthy industrial class. They built lavish homes in Gothic, Queen Anne and colonial styles, particularly along Union, Allen and Front Street, which comprise the core of today's historic district.
This colonial 'center hall home' was built in 1880 and features a redbrick facade with ionic columns, six bay windows and an attic with 'eyebrow windows'. As the name of the style suggests, the central staircase and hallway act as the spine of the house, with rooms branching off it.
On the ground floor is a large parlour and library, with a living room and kitchen spanning the rear of the New York property to capture views of the gardens. Widen wooden floorboards, exposed beams, and vaulted ceilings add architectural drama, as does an exposed and imposing brick fireplace, wooden mouldings and trims.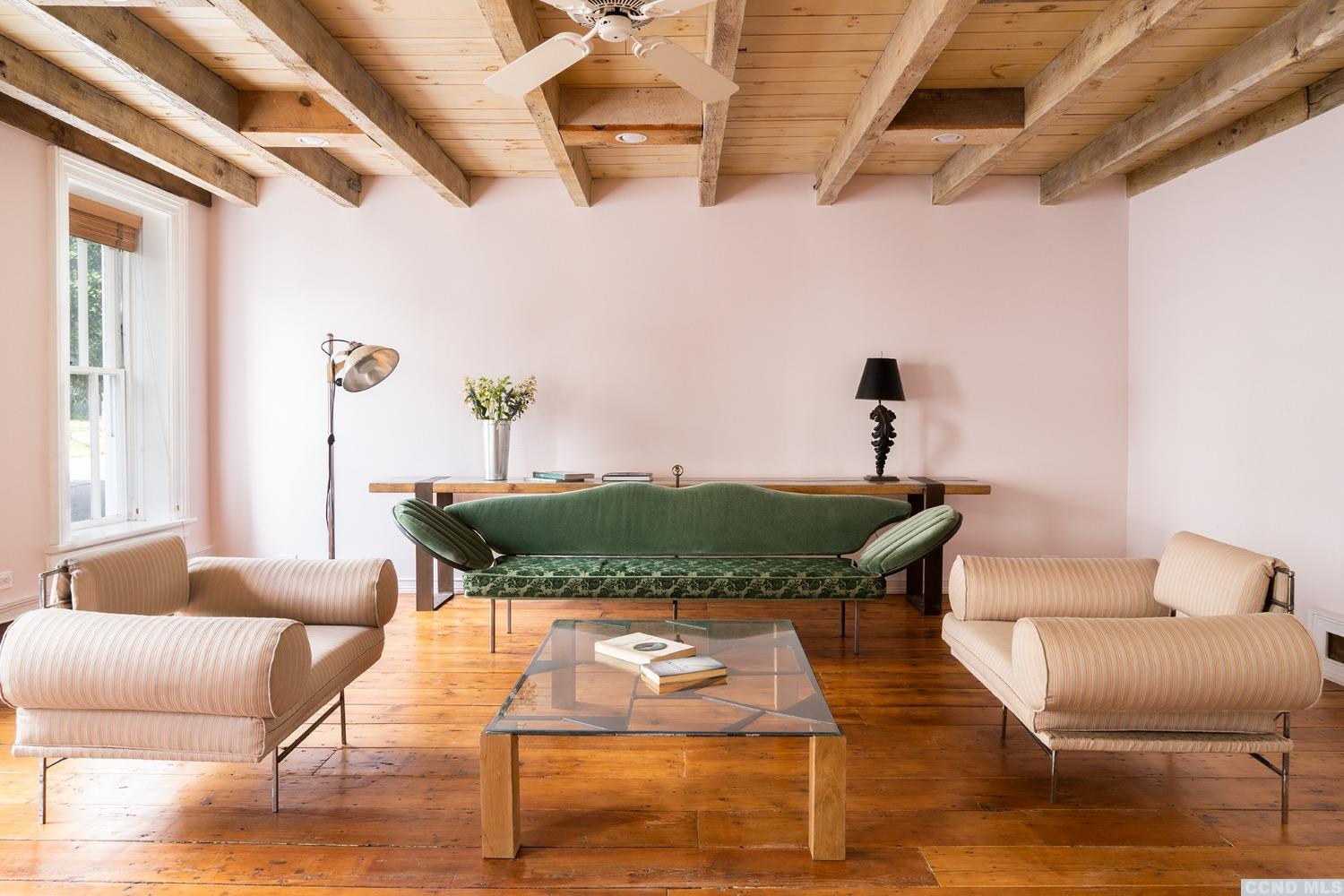 Two bedrooms, a bathroom and a media room, are set on the lower ground floor, leading to a large back porch and garden. Two more bedrooms are on the second floor, while the third floor has been transformed into the light-filled principal bedroom.
Nicole Vidor Real Estate is listing the Hudson property at 211 Allen Street for $1.4m.